Making Schools Work Conference Optional Special Events
Special events at the 2022 Making Schools Work Conference are great opportunities to network, learn and relax with other attendees. Please bookmark this page for updates on our bonus learning and professional development opportunities, networking events, escape rooms, conference games and prizes, and industry tours.
If you've already registered for the conference and would like to add a special event or industry tour, please visit our Attendee Service Center with your login and password and choose Edit Your Registration.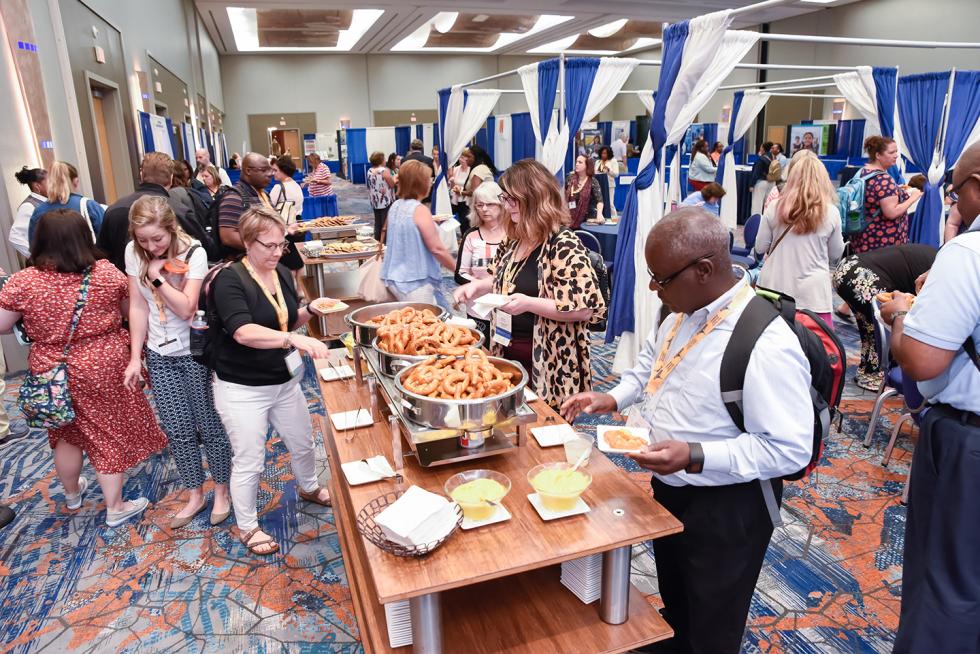 Join us on Tuesday, July 19, from 4 to 5 p.m. for a reception celebrating our conference, our proud Pacesetter Award-winning schools and your achievements!
Our Networking Reception is proudly sponsored by PowerSchool, the leading provider of cloud-based software for K-12 education in North America. PowerSchool powers the education ecosystem with unified technology that helps educators and students realize their full potential, in their way. Let PowerSchool's onsite staff show you how their tools and resources can help you bring students, teachers, administrators and parents together around the shared goal of improving student learning outcomes.

Grab a snack and enjoy visiting with our Pacesetter Award winners and networking with friends. Stick around for a chance to win an array of cool prizes, including gift certificates, edtech and free conference registrations for the 2023 Making Schools Work Conference in Orlando, Florida.
Networking Reception Prize Giveaway and Conference Game Prizes
Check out some of the prizes you can win during our prize giveaway and conference games!
| | | |
| --- | --- | --- |
| | | |
| Wonder Workshop Dash – Coding Robot | KODAK Step Wireless Mobile Photo Mini Printer | Fitbit Versa 2 Bundle |
| | | |
| Samsung Galaxy 8.7″ Tab A7 Lite Wi-Fi Tablet 32GB | Luxury gift tote with Skin Wellness Essentials by Elemis x Haylie Menzies and much more! | Free registrations to the 2023 Making Schools Work Conference at the Gaylord Palms |
| | | … and more surprises! |
| Amazon Gift Cards | Office Depot Gift Cards | |
You don't have to be a CTE educator or a member of our Technology Centers That Work Network to appreciate the power of quality career-focused instruction to spark student success.
Join us Wednesday, July 20, at 5:30 Central to celebrate CTE and the efforts you make to set students on career pathways to the future. Kick back, relax and network with new friends and old colleagues as you enjoy a beer and wine bar and nosh on snacks and passed hors d'oeuvres.
Territorium, proud sponsor of the Career Pathways Cocktail Hour, will be on hand to share how you can use TerritoriumCLR to create Comprehensive Learner Records that capture student competencies aligned to K-12 pathways and aligned to postsecondary programs of study and curated employment opportunities.

Territorium: Evidence-based comprehensive learner records and skills digital wallets seamlessly connecting K-12, higher education and employers
Cost: $25, payable at registration, includes two drink tickets. Hurry! Tickets to this special event are limited.
Date and Time: Wednesday, July 20, 5:30 – 6:30 p.m. Central
Location: Tate Ballroom Prefunction Area, Vineyard Tower (Level 2)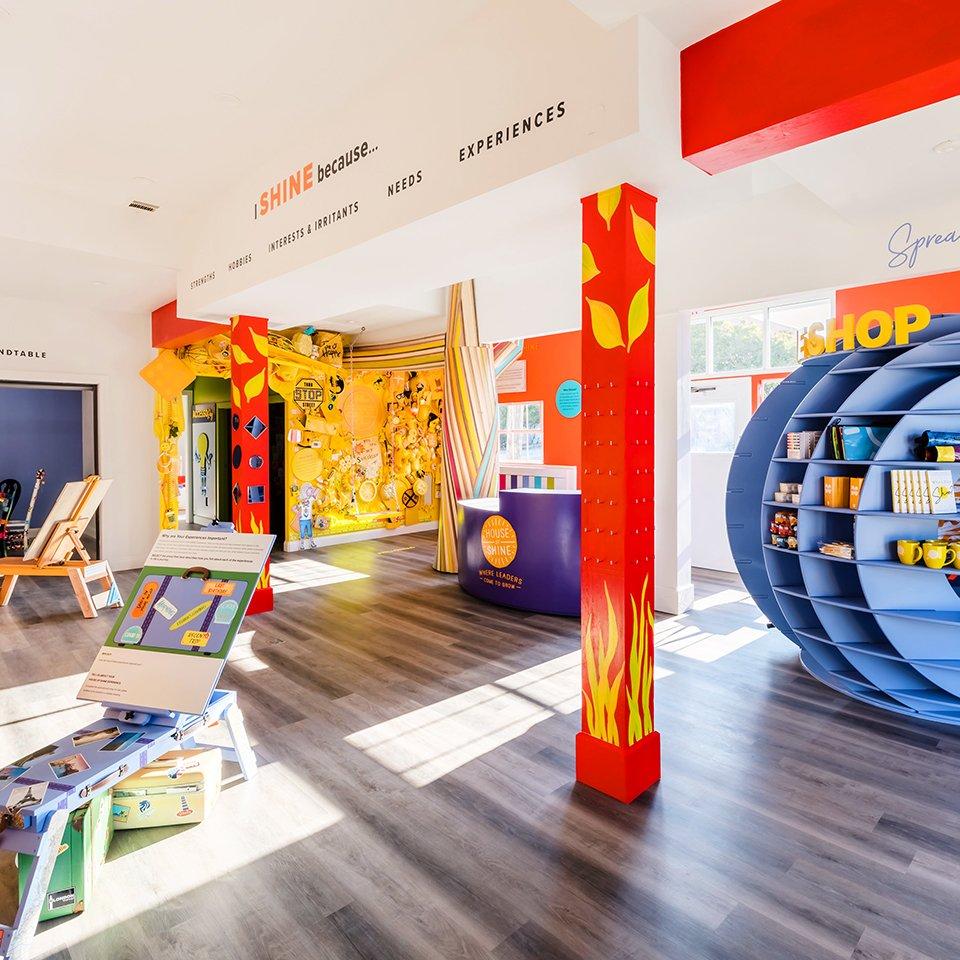 Join us on Wednesday, July 20, from 5:30 – 7:30 p.m., at the Shine & Wine! evening event to enjoy networking, leadership development, light bites, wine and an exclusive private tour of House of Shine's exhibits and programs.
House of Shine, a conference partner, is a nonprofit community space and interactive museum whose mission is to grow confident and self-aware leaders by providing tools that enable leaders, organizations and communities to thrive. House of Shine's engaging exhibits, programs and events help you unearth your SHINE and use it to help others. House of Shine also works alongside educators, helping students discover who they are, learn to lead and work together.
Don't miss sessions with lead Shineologist and career educator Claudia Beeny, plus check out House of Shine's booth and pop-up shop in our Education Marketplace in the conference exhibit hall!
Cost: $25, includes transportation from the Gaylord Texan to House of Shine and return
Date and Time: Wednesday, July 20, 5:30 – 7:30 p.m. Central; shuttle picks up at the Gaylord Texan at 5:15 p.m. and departs House of Shine at 7:30 p.m.
Location: 334 S. Barton Street, Grapevine, TX 76051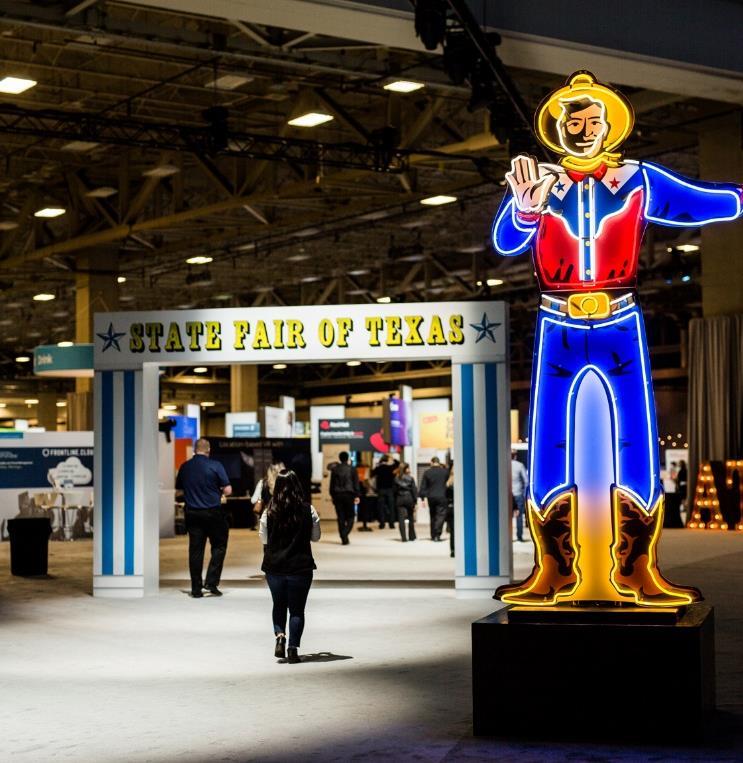 Join us Thursday, July 21, at 5:30 Central, after our Closing Keynote and General Session, to celebrate your conference experience and kick off the school year to come. Have fun, relax and network with friends and colleagues as you enjoy drinks, delicious State Fair foods and classic carnival games like horseshoes and shuffleboard.
Even better, spend time with our guest of honor, Gene Bottoms, senior vice president emeritus of SREB and founder of High Schools That Work. Your paid ticket includes a free copy of his new book, Tomorrow's High School: Creating Student Pathways for Both College and Career, co-published by SREB and ASCD, our conference bookstore partner. Dr. Bottoms will also be available for book sales and signings during the conference at the ASCD Bookstore in the Education Marketplace.
Cost: $35, includes two drink tickets, fun fair food and a free copy of Tomorrow's High School
Date and Time: Thursday, July 21, 5:30 – 7:30 p.m. Central
Location: Longhorn Exhibit Hall, Convention Center Level 1 (Conference Dining Hall)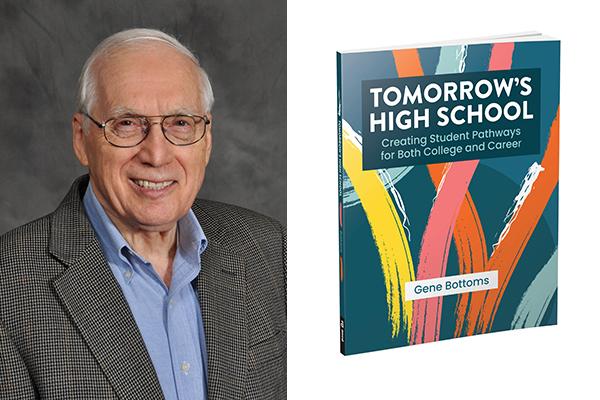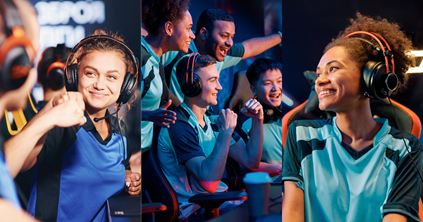 Visit the ByteSpeed Esports Arena in our Education Marketplace, where our exciting student demos and informational sessions will show you how to tap into students' passion for gaming to promote classroom engagement, academic achievement and readiness for college and careers.
Our expert speakers, including Kristy Custer, Mike Russell and Nai Wang, will give you the tools and resources you need to add esports to your curriculum or launch a league or club at your school!
Did you know? Esports:
Increase achievement, especially in STEM, and boost GPAs by keeping students engaged, motivated and in school

Provide many of the same benefits as traditional athletics, such as teamwork, coordination, problem-solving and communication skills

Build students' self-confidence, positive mental health and social skills

Foster inclusion, diversity and accessibility by appealing to students of all backgrounds and levels of ability

Introduce students to lucrative careers and lead to postsecondary studies and scholarships
Our Esports Arena is proudly sponsored by ByteSpeed. Headquartered in Moorhead, Minnesota, ByteSpeed has been a leading IT solutions resource since 1999. We provide customized computer hardware, enterprise networking solutions, and professional IT services nationwide. ByteSpeed offers custom esports solutions. Gravity Gaming by ByteSpeed was founded on the principles of long-term partnership and support. We pride ourselves on not just being a hardware provider for esports, but a company who is truly invested in the future of your program, and the future of esports. Our dedicated team has the first-hand experience to provide the resources you need to be successful. Let us know how we can help your program!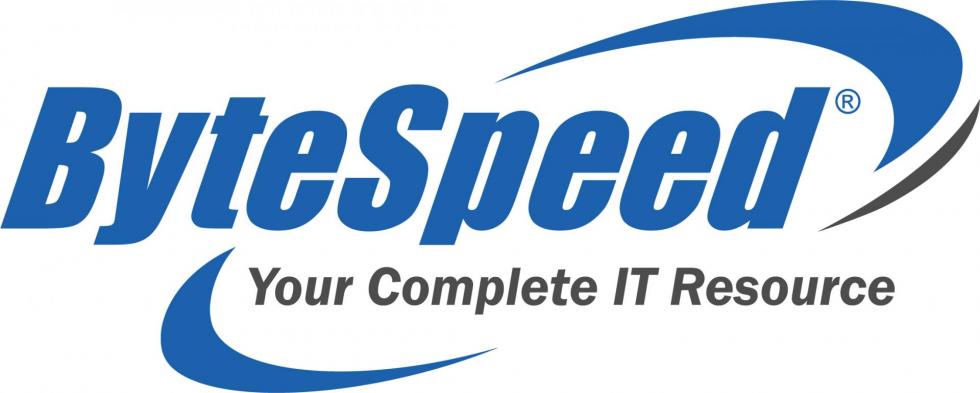 Escape Room – #escapefromoldschoolthinking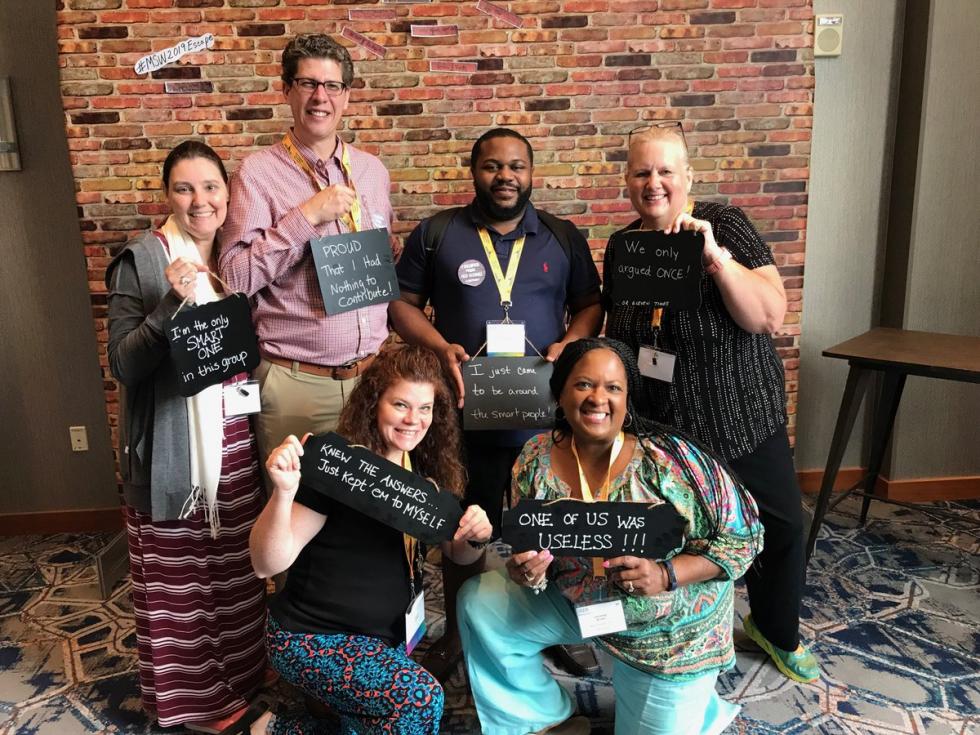 Everyone loves our escape rooms! Assemble a team and bring your A-game to SREB's third annual escape room experience, Escape from Old School Thinking. You and your team of six people will have one hour to complete your mission and "escape" the room. A successful escape will require you to find hidden clues and solve challenging puzzles. Everywhere you look is a potential clue or riddle to be solved. The clock starts ticking the moment you enter! To win requires teamwork, speed, creativity and patience.
This year we'll have TWO rooms running at once.
Check our conference app to sign up each morning beginning at 7 a.m. to reserve a spot for your team!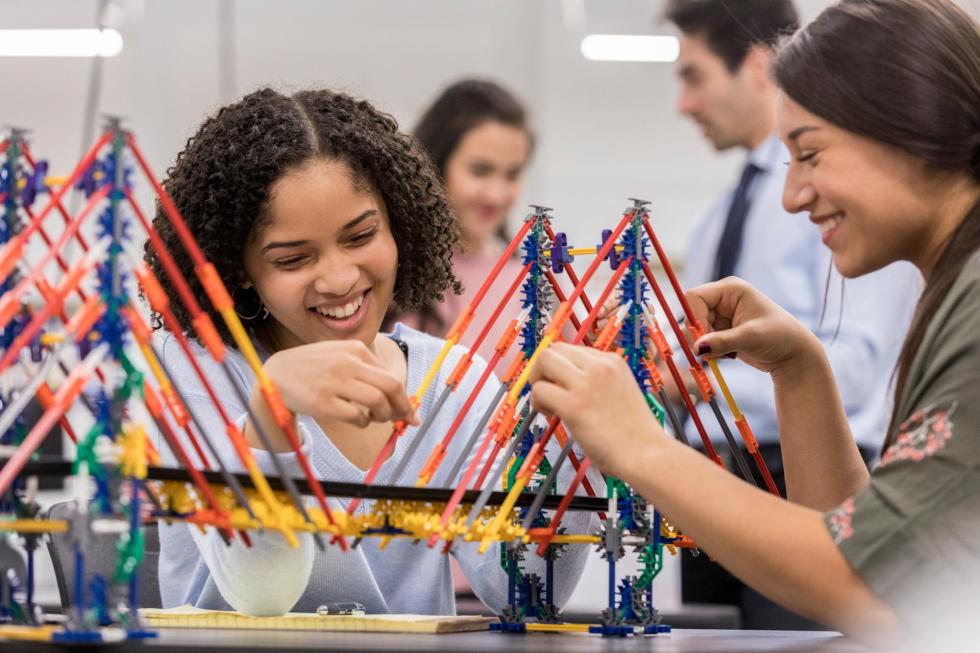 Project-based learning sparks creativity and helps students connect the classroom and the real world. Fun, hands-on sessions in our PBL Playground in the Education Marketplace will spotlight how this interdisciplinary approach to instruction excites and engages students and frees teachers to be facilitators of learning!
Join us to work on cool projects you can take back to your classroom. You don't need to worry about making a mess, either – we're putting plastic down on the carpet!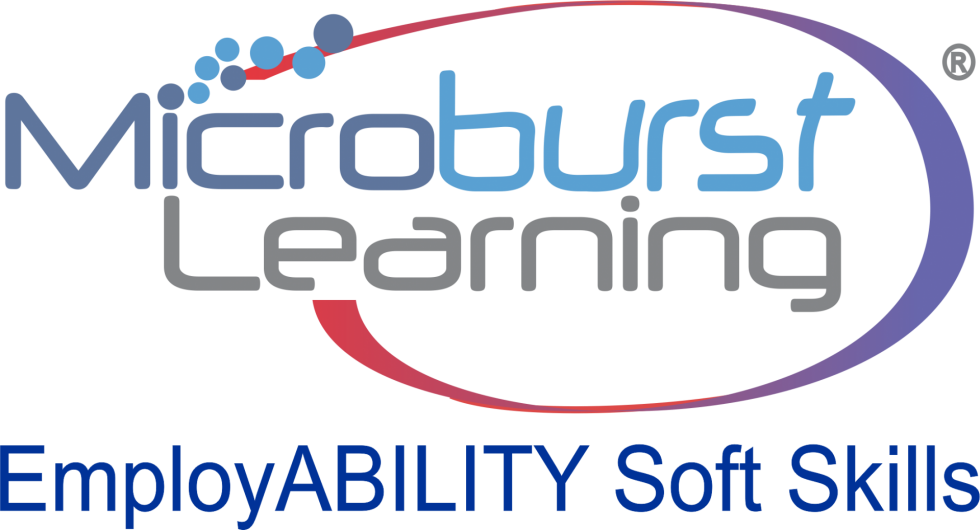 Microburst Learning, proud sponsor of the PBL Playground, will be on hand daily with fast, fun mini-sessions on easy ways to take a project-based approach to embedding employability soft skills in your curriculum, from K-20 and beyond. Microburst Learning offers exciting, interactive tools and customized e-learning content and services for students that encourage career exploration and planning as they prepare for life after high school.
Playground sessions include:
Middle Grades STEM: Package Design Experience
Can You Repeat That? The Power of Iteration in PBL
Engage Your Students in Citizen Science with a National Geographic BioBlitz!
National Geographic Units and PBL
SREB's Powerful Science Instructional Practices in Action With National Geographic!
Tapping Into Student Creativity
Trash-to-Treasure!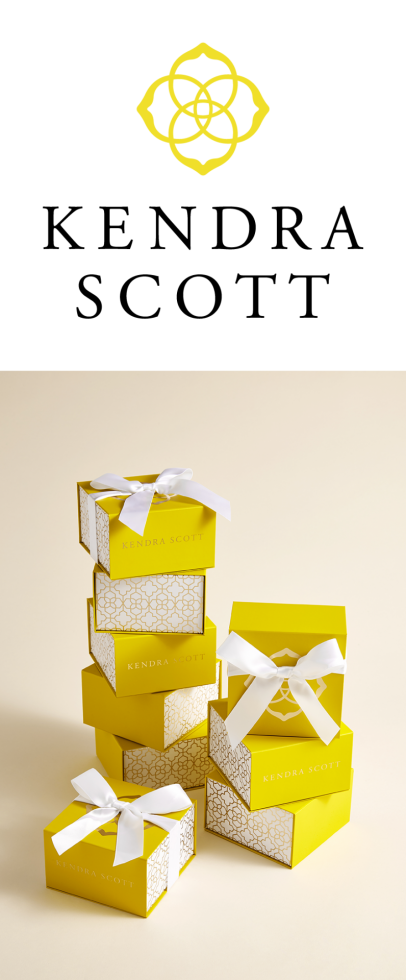 Kendra Scott is popping up at #SREBSummer!
Come shop beautiful Kendra Scott jewelry at booth 405-407 in the Education Marketplace in the Grapevine Ballroom. Treat yourself, and 20% of your purchase will go back to support the conference and SREB's work in states, districts and schools!
The Kendra Scott pop-up shop will be available during Education Marketplace hours:
Tuesday, July 19th, 10 a.m. – 2 p.m. and 4 – 5 p.m.
Wednesday, July 20th, 8am – 4pm
Thursday, July 21st, 8 a.m. – 3 p.m.
If you can't make it to the conference, you can shop online with Kendra Scott during the conference, July 19 – 21, and 20% of your purchase will still go back! Just enter GIVEBACK-BZGXA at checkout.
Share an invitation with your friends (PDF) and RSVP at the Kendra Scott website!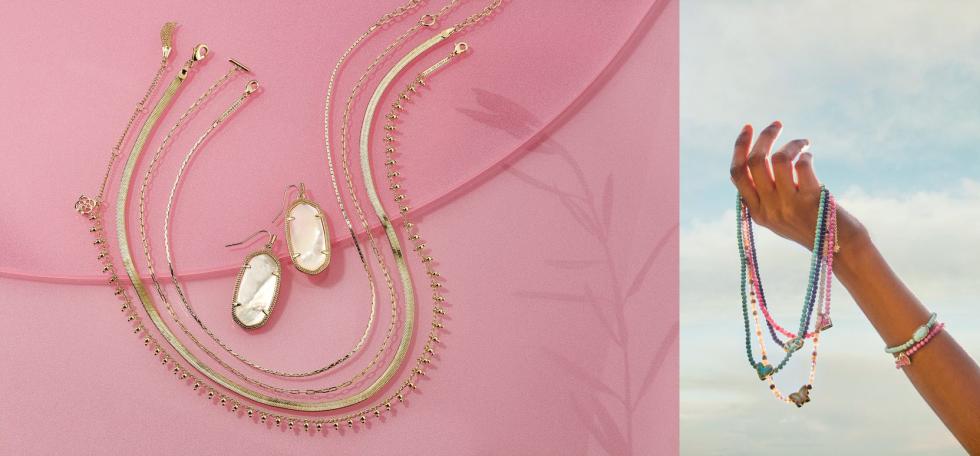 Did you know? Kendra Scott has a long history of supporting women's, children's and educational causes. She also donated $1 million to the University of Texas to launch the Kendra Scott Women's Entrepreneurial Leadership Institute. Since 2010, her company's Give Back program has given away $30 million in philanthropic donations.

Thanks to our generous partner, Certiport – A Pearson Vue Business, SREB is delighted to make it possible for attendees to take Certiport certification exams for free during the 2022 Making Schools Work Conference.
Attendees can choose from more than 40 Certiport certification exams in these areas:
Program
Individual Exams

Microsoft Office Specialist

Word Associate MO-100
Excel Associate MO-200
PowerPoint Associate MO-300
Outlook Associate MO-400
Work Expert MO-101
Excel Expert MO-201
Access Expert MO-500

Adobe Certified Professional

Photoshop
Illustrator
InDesign
Premiere Pro
Dreamweaver
Animate
After Effects

Information Technology Specialist

Databases
Software Development
Networking
Network Security
JavaScript
Java
Python
HTML and CSS
HTML5 Application Development
Device Configuration and Management
Cloud Computing
Artificial Intelligence
Computational Thinking
Cybersecurity

IC3 Digital Literacy Certification

IC3 Digital Literacy Global Standard Six
IC3 Digital Literacy Global Standard Five

Coding in Minecraft

Coding in Minecraft

Intuit

Intuit QuickBooks Online Certified User
Intuit Design for Delight Innovator
Intuit Certified Bookkeeping Professional

Unity Certified User

Programmer
VR Developer
Artist

Communication Skills for Business

Professional Communication
English for IT

Entrepreneurship and Small Business

Entrepreneurship and Small Business
Master Certification in Entrepreneurship

Swift

App Development with Swift Associate
App Development with Swift Certified User

Project Management Institute

PMI Project Management Ready ™
Four exams — Cybersecurity, Artificial Intelligence, Cloud Computing and Computational Thinking — are brand new. Attendees will be among the first educators to experience these exams!
How to Schedule an Exam
Attendees must select a time to schedule a free exam(s). Bookmarking or calendaring a session will not hold your place. A sign-up link to choose your time slot will be posted to each day's unique session description by 7 a.m. Central.
Ten (10) seats are available for scheduling per time slot. Should a spot open up due to an attendee no-show, walk-ups may be accommodated. You may choose one certification exam per time slot.
Preregister With Certiport
In order to start your exam right away, we encourage attendees to create a Certiport account before coming to their chosen session. If you already have an account, there is no need to create a new one. If not, please create your new account by visiting https://certiport.pearsonvue.com/.
Prior to Taking an Exam
You do not need to bring a device to take your exam. Laptops will be available. We recommend arriving a few minutes before your scheduled exam time.

Conference partner YouScience is offering an exciting opportunity for #SREBSummer attendees to review and earn industry-recognized certificates in all 16 Career Clusters (and more) for free in their Certification Review Lab.
Many schools nationwide use Precision Exams in their CTE programs. At the YouScience Certification Lab, you can experience the exam platform, get a feel for the student experience and even earn these certifications for yourself.

How to Schedule an Exam
Twelve (12) exam room seats are available each hour on a walk-up basis. Note that calendaring or bookmarking the session will not guarantee you a seat.
You do not need to bring a device to take your exam. Laptops will be available. We recommend arriving a few minutes before your scheduled exam time.
Please visit the Precision Exams by YouScience Exam Library for a complete list of dozens of available exams in these areas:
| | |
| --- | --- |
| 21st Century Skills | Human Services |
| Agriculture, Food & Natural Resources | Information Technology |
| Architecture & Construction | Law, Public Safety, Corrections & Security |
| Arts, A/V Technology & Communications | Manufacturing |
| Business Management & Administration | Marketing |
| Education & Training | STEM |
| Finance | Transportation, Distribution & Logistics |
| Health Science | State-Specific Exams |
| Hospitality & Tourism | |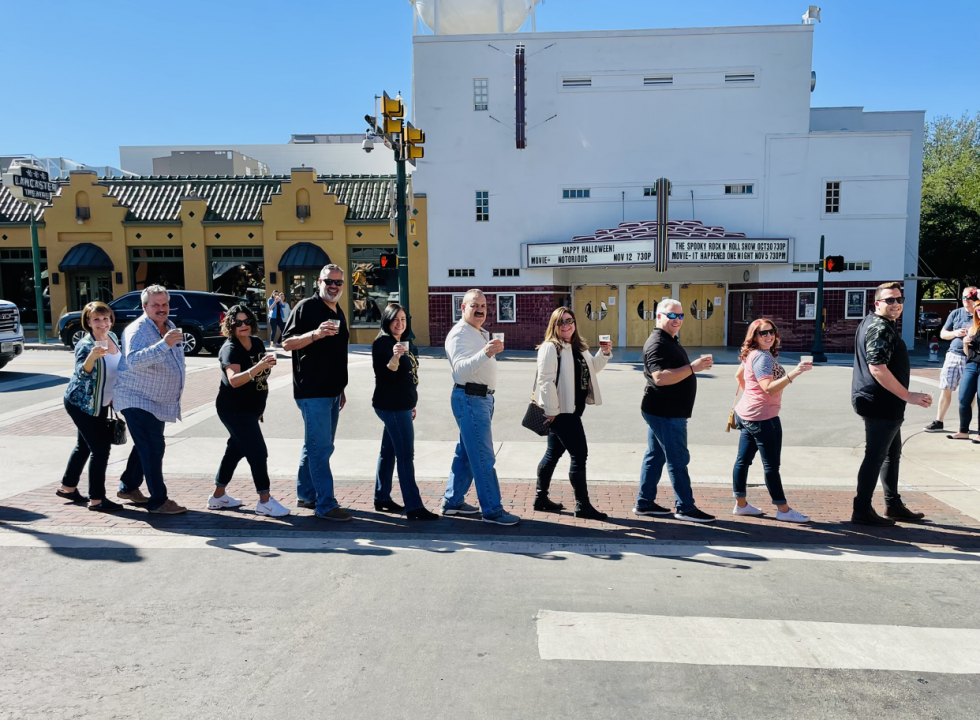 Grapevine Food Tour offers guided, walking food and drink tours along Historic Main Street in Grapevine. We intentionally partner with locally owned shops and restaurants to support small business and offer a wide variety of food and drink tours from BBQ and beer to wine and chocolate to cocktails with a mixture of all things local and delicious!
Our friendly and knowledgeable guides will also offer a sprinkling of Grapevine's rich history along the way. Don't see a time of day that works for you or your group? Would you prefer to have a mixture of local flare? We also specialize in creating custom experiences for our guests that are sure to be unforgettable. We can accommodate groups from two to 150 people. We hope to see you on tour soon!
Interested in a food tour while you're in Grapevine? Contact Ambassador Food Tours at 940-331-2710.
Address: 324 South Main Street, Grapevine, TX 76051
Website: https://ambassadorfoodtours.com
Learn more about Grapevine Food Tours (PDF)