Making Schools Work Conference Optional Special Events
Special events at the 2021 Making Schools Work Conference are great opportunities to network and relax with other attendees.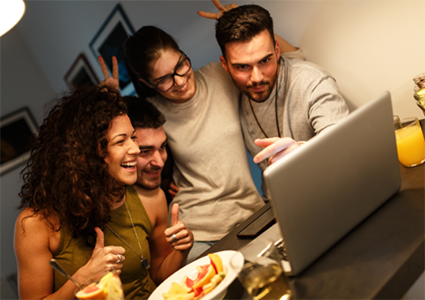 Join us on Tuesday, July 6, from 4 to 5 p.m. for a reception celebrating the kickoff of our virtual conference and your achievements!
Grab a snack and enjoy networking, team games and a chance to win an array of cool prizes, including gift certificates, edtech and free conference registrations and hotel nights for the 2022 Making Schools Work Conference in Grapevine, Texas, plus exciting curricular resources from Redwood Learn, the proud sponsor of our networking reception!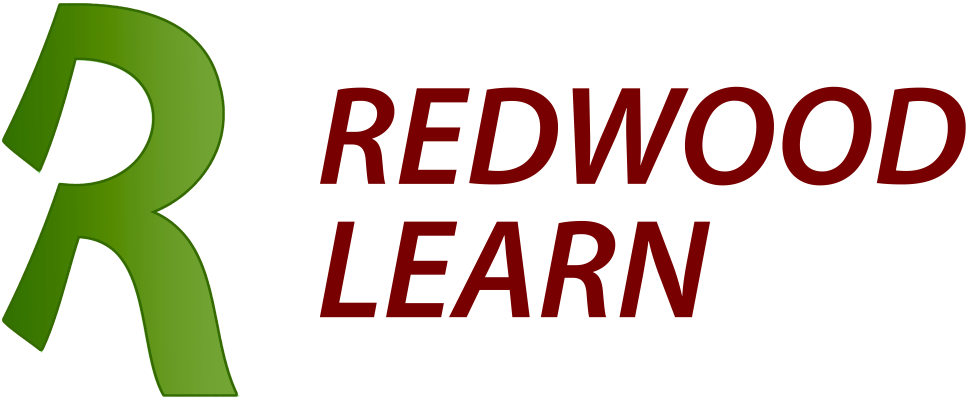 The new Redwood Learning Platform offers teachers in every discipline a thoughtful, all-in-one source of curricular resources, units, lesson plans and teaching materials that support students' mastery of essential literacy, critical thinking and problem-solving skills and encourage them to explore and understand their world, their communities and potential careers. Based on proven principles of learning and aligned with curricular goals and standards, Redwood Learning features richly researched original articles, videos and personal stories that spark students' interest in history, science, the arts and more. Redwood's Judith Stanford Miller will be on hand to share the platform and help us award prizes.
Networking reception prizes include (more TBA):
10 free registrations to the 2022 Making Schools Work Conference in Grapevine, Texas
Google Chromecast
Amazon Echo Dot
Cool edtech toys (TBA)
Popular gift cards
Redwood Learn is pleased to offer two fantastic prizes to conference participants — including one you can win through an essay contest! At the reception, play games with us to win a Redwood Learn curriculum and resource bundle that includes:
Book, Teacher Guide and Student Guide for Shores Beyond Shores: from Holocaust to Hope, My True Story by Irene Butter with John D. Bidwell and Kris Holloway (2018)
One Social Studies Student Supplement (print) with 20 articles and Learning Activities (Teacher edition included)
One-year subscription to the digital Redwood Learn Platform ($80 value) that includes multimedia related to print products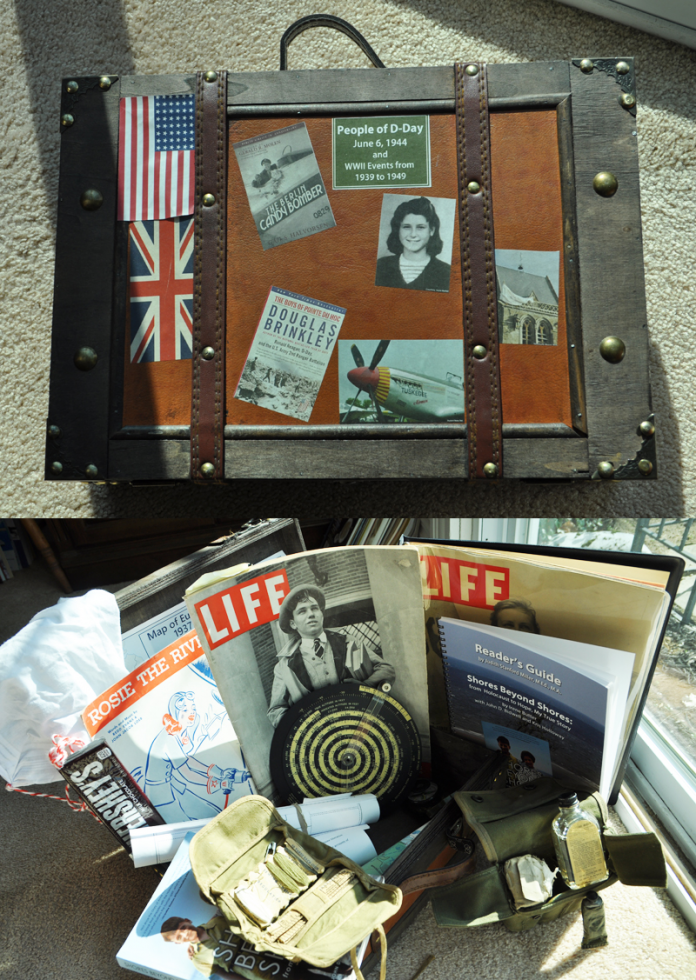 Redwood Learn is sponsoring an essay contest for teachers or teacher teams interested in creating rich, multi-disciplinary blended learning opportunities in their classrooms!
One lucky winner or team will receive a WWII Home Front Resource Trunk filled with standards-aligned primary source content, authentic WWII-era artifacts, a maker space learning activity and lesson plans that can be applied in grades 5-12. Teachers can use the trunk to spark students' interest in history and support curricular objectives in the arts, social studies, science, English language arts and more.
To enter, submit an essay of 500 words or less to summerstaffdev@sreb.org describing how the Resource Trunk will enrich your current teaching practice or provide the foundation for your focus on WWII Home Front history. One entry may represent a team of teachers across multiple disciplines. The winner will be announced at the conference's Virtual Networking Reception on Tuesday, July 6 at 4 p.m. Eastern. Winners do not need to be present to win.
Entry Deadline: 11:59 p.m. Eastern, June 15, 2021
Trunk value: $500. Handmade in the U.S., the Resource Trunk includes:
Book and Study Guide, Treasures in My Heart: A True WWII Love Story by Paula F. Guidry — plus a related Patch (original or reproduction) from the 82nd Airborne
Book, Teacher Guide and Student Guide, Shores Beyond Shores: From Holocaust to Hope, My True Story by Irene Hasenberg Butter with John Bidwell and Kris Holloway — plus a related Poesie Book, similar to the popular autograph notebooks from the 1930s that were used by Irene Butter
Original WWII-era (1941-1945) issue of LIFE Magazine
Hands-on activity with sample and instructions: A handkerchief-parachute with a candy bar helps tell the story of Uncle Wiggly Wings, aka the "Candy Bomber," Col. Gail Halvorsen, and the Berlin Airlift
WWII soldier artifacts, such as first aid kits or sewing kits, compass, clicker, etc.
Copy of a Squibb ad for penicillin from a June 1944 issue of LIFE Magazine
A 1-year digital subscription to Redwood Learn's WWII Home Front website ($80 value) containing a full suite of multidisciplinary lesson plans for grades 5-12 that support the Resource Trunk as a robust blended learning solution. This website was launched last year to mark the 75th anniversary of the war's end.
Don't miss Judith Stanford Miller's companion session, Unlock Blended Learning Opportunities With Resource Trunks, where participants can explore essential elements for successfully blending learning activities.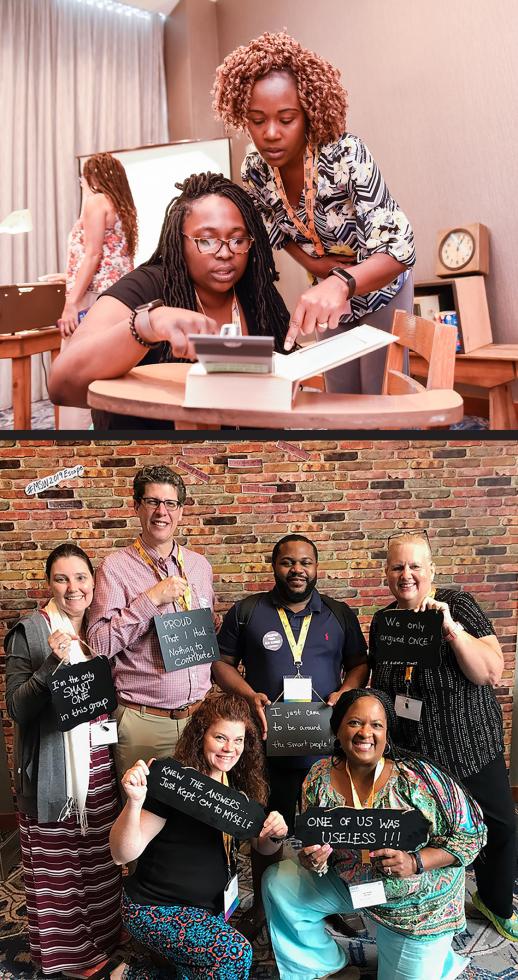 Everyone can enjoy our escape rooms! Assemble a team and bring your A-game to SREB's second annual escape room experience, "Escape from Old School — Career Edition." Your team of four to six people will have one hour to complete your mission and "escape" the room. A successful escape will require you to find hidden clues and solve challenging puzzles related to next-generation jobs in high-demand CTE career clusters. Everywhere you look is a potential clue or riddle to be solved. The clock starts ticking the moment you enter! To win requires teamwork, speed, creativity and patience.
Watch this space for updates on how to access our virtual escape room.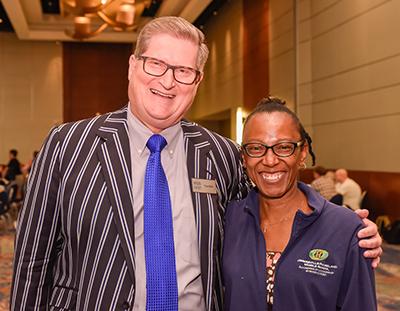 Attendees who successfully complete SREB's conference games (details TBD) will be entered to win great prizes, including gift certificates, the latest edtech, free conference registrations and hotel nights at the 2022 Making Schools Work Conference in Grapevine, Texas, and more. Bookmark this page for the latest updates on game prizes.
Winners do not have to be present to win.
Join us for virtual industry tours on Friday morning, courtesy of PENCIL's Proudly PENCIL video series!