State of the State on Teachers
Teacher compensation, training, hiring and professional development prominent 2014 speeches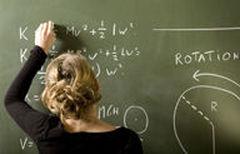 In several recent 2014 State of the State addresses in SREB states, governors outlined broad educational priorities in pre-K, K-12 and higher education, with some proposing policy changes related to educator effectiveness in particular.
Educator effectiveness is all about producing the best outcomes for students, while supporting teachers at every stage of their professional journey. Research shows that teachers are the single most important factor in a child's success in school, outside of family and home influences. Educator effectiveness policies and practices address teacher preparation, professional development, compensation and evaluation, with the aim of enhancing classroom experiences and learning opportunities for students.
Teacher pay
In some State of the State addresses, governors considered how to reward, attract and retain good teachers. Delaware's Gov. Jack Markell took on educator compensation, stating, "Our best teachers deserve a path to receive additional compensation for pursuing leadership opportunities while remaining in the classroom."
Georgia Gov. Nathan Deal outlined a plan to set aside part of the state's nearly $8 billion K-12 education budget to help "restore instructional days, eliminate teacher furloughs and increase teacher salaries."
Governors in South Carolina and Tennessee also expressed a desire to increase teacher pay. Gov. Bill Haslam said that Tennessee has "a goal to be the fastest growing state in the country when it comes to paying teachers," proposing a budget of $63 million for teacher salaries.
Gov. Phil Bryant of Mississippi called for increasing teacher pay under a merit-based model.
"I have long been an advocate for increasing teacher salary, and I believe we should pay good teachers well," he said. "Last session, I requested and you approved of funding for a pilot program to establish a merit pay system. My strategic plan calls for implementing merit pay in at least 70 percent of Mississippi school districts by 2018."
Teacher preparation and hiring
Gov. Bryant of Mississippi indicated his commitment to increasing the number of Board-certified teachers in his state, with dedicated support from the Bill & Melinda Gates Foundation to assist new, incoming educators who seek that distinction.
Teachers who undergo voluntary certification by the National Board for Professional Teaching Standards Certification demonstrate professionalism and high standards according to its "performance-based, multiple-measure, peer-reviewed" model.
"Achieving this status can mean a $6,000 raise for a teacher. Some 3,500 teachers in Mississippi are board-certified," Gov. Bryant said. "We are doing an excellent job of encouraging teachers to pursue this certification, and I want to see Mississippi increase its number of board-certified teachers 25 percent by 2018."
West Virginia's Gov. Earl Ray Tomblin views principals' ability to hire incoming teachers from alternative career backgrounds as a critical relief valve in building the pipeline of qualified, effective teachers.
"For the first time in the history of our state, teachers and principals have a voice in who teaches with them in their schools. . . . We asked the State Board to study and report on allowing our school systems to hire more teachers who might not have a traditional teaching background, especially for those in hard-to-fill positions."
Listen to Governors' State of the State Addresses and Read Full Transcripts
State of the State addresses from governors referenced in this piece are available at the links below.