School Improvement Process
SREB partners with states, districts and schools to identify and adopt strategies that help teachers, counselors and school leaders empower youth to connect the classroom with the real world. Our efforts began in 1987 with High Schools That Work, a set of transformational practices that spread to thousands of schools.
Now known as Making Schools Work, our school improvement process for grades K-12 is grounded in research showing that increased achievement starts with motivating students to succeed.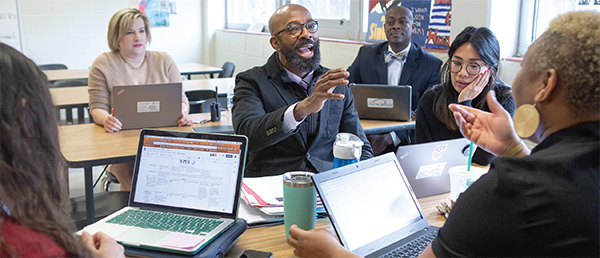 Now and in the aftermath of the pandemic, teamwork and collaboration will be even more critical as schools begin developing recovery plans to tackle unfinished learning, address inequity and help students engage with grade-level content. Learn how focus teams can play an essential role in helping districts and schools develop strong plans to spend federal stimulus funds.