Doctoral Scholars Program
Increasing Faculty Diversity
More than one-third of America's college students are people of color. But racial and ethnic minorities make up only small fractions of college faculty. Nationwide, 6 percent of faculty are African-American or Black, just over 5 percent are Hispanic and about 1 percent are Native American. The SREB-State Doctoral Scholars Program is working to change that.
The goal: more minority Ph.D. students who seek
careers as faculty on college campuses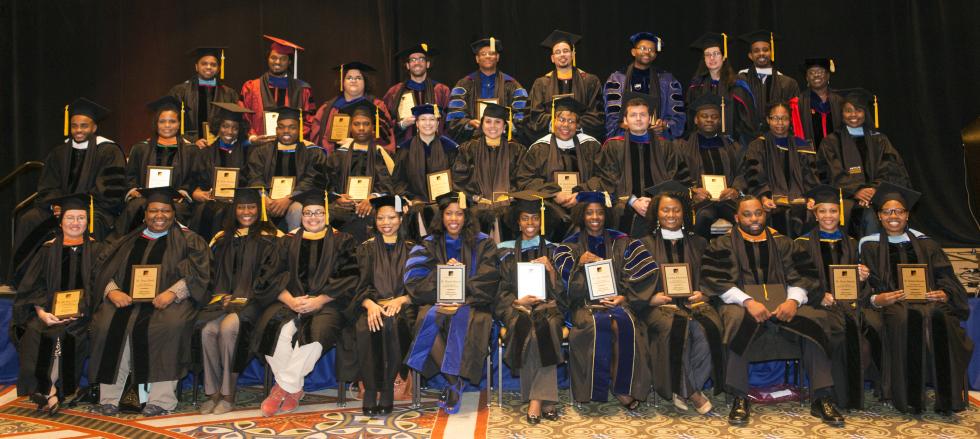 The Doctoral Scholars Program provides multiple layers of support — not only financial assistance and research funding, but also career counseling, job postings and a scholar directory for networking and recruiting. Mentoring and advocacy for scholars is crucial, and support continues into early careers as graduates become faculty members. And each fall, a thousand scholars and young faculty members convene to learn and support one another at the Institute on Teaching and Mentoring.
5-minute version of this video
More than 1,100 Graduates and Counting
The goal of the Doctoral Scholars Program is to increase the number of minority students who earn doctorates and choose to become faculty at colleges and universities. Since its founding in 1993, the program has supported more than 2,000 scholars who have attended 109 institutions in more than 30 states.
2024
2025
October 31-November 3
New Orleans Marriott
New Orleans
October 3-November 2
Atlanta Marriott Marquis
Atlanta