Go Alliance Academy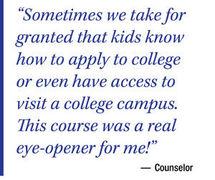 SREB's Go Alliance Academy strives to increase the postsecondary success of all students by providing timely and relevant professional development to school counselors and by helping colleges of education transform the ways future counselors are trained.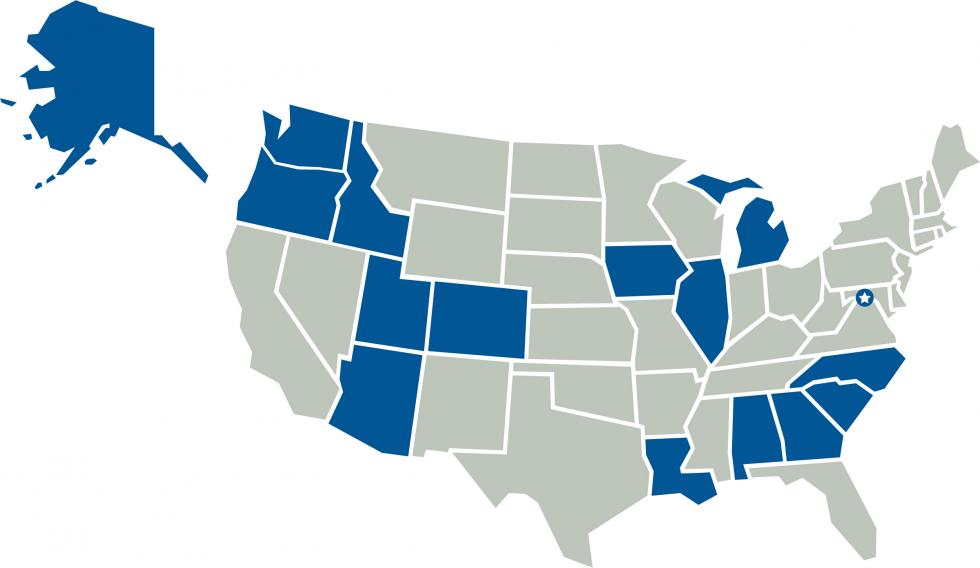 Counselor Training
SREB's Go Alliance Academy College and Career Counseling Initiative works to increase the knowledge and skills of counselors who advise students on their postsecondary aspirations. Membership in the initiative provides access to a series of online training modules that can improve effectiveness in preparing all students for education after high school — especially those from low-income families who would be first-generation college students.
Not Just for Counselors
The modules can be used for professional development of elementary, middle grades, and high school counselors, as well as school principals, teachers who serve as advisors, graduation coaches, and staff of college access programs. In addition, they may be used as an academic course as part of a master's or doctoral degree program in professional school counseling.
Flexible Delivery Options
The modules work in a number of different ways. They are designed for online delivery, either as distinct modules for professional development credit or as graduate-level courses for academic credit. States also can offer training in either a hybrid or face-to-face approach by using a subset of the modules for in-person professional development workshops. Master's degree programs can use the existing modules or crosswalk the materials and incorporate content into existing academic courses. The content can also be customized with specific information about postsecondary options in a particular state, including state-specific careers, graduation requirements, college planning tools and resources, and scholarships.
Highly Recommended
A 2014 survey of more than 500 trainees in seven states found that 92 percent of counselors changed their practice as a result of the training; 93 percent had started to implement the action plans they developed at the conclusion of the program; and 95 percent would recommend the training to colleagues.
Current Member States
How to Join
State agencies, school districts, and non-profit organizations wishing to join the Go Alliance Academy should contact Alice Anne Bailey at (404) 879-5601 or aliceanne.bailey@sreb.org.