Georgia Governor Brian Kemp Elected 2023-24 SREB Chair
Felicia Cumings Smith of Kentucky re-elected vice chair
State Rep. Mark White of Tennessee re-elected treasurer
ATLANTA–Governor Brian P. Kemp of Georgia was elected chair of the Southern Regional Education Board at the annual meeting of the board on June 11.
As SREB chair, Kemp now leads the collaborative work of governors, legislators and state education leaders on SREB's 80-member board to improve public education at every level, from early childhood through doctoral education.
As governor of Georgia, his education priorities have included improving literacy for K-12 students, addressing teacher shortages and increasing broadband access, particularly in rural areas of the state.
"I am honored to serve as this year's SREB chair as we work with partners in and beyond the state to ensure children across the region receive the quality education they deserve," said Kemp, who is from Athens and is a graduate of the University of Georgia.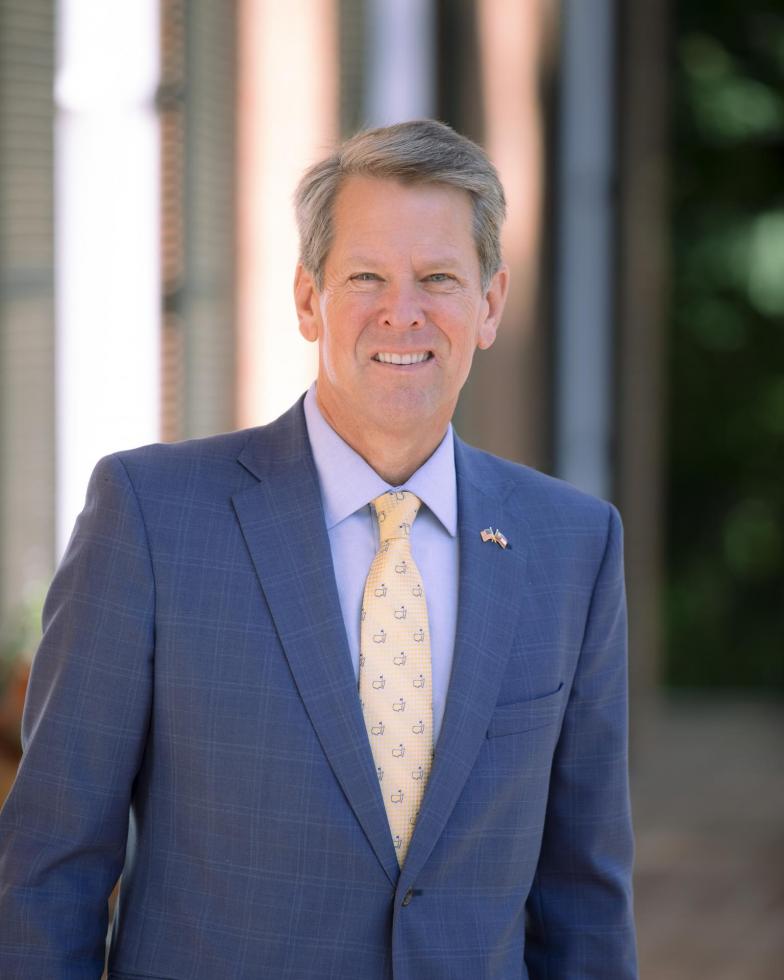 "In the Peach State, we've prioritized investing in our classrooms and the next generation of workers so they're prepared for the unprecedented levels of opportunity we've welcomed to Georgia over the past several years. We're also proud to be one of the highest in the region when it comes to teacher pay. In the years ahead, we'll keep working to build a workforce worthy of the No. 1 state for business."
SREB President Stephen L. Pruitt said his compact is proud to have Governor Kemp as our chair during our 75th anniversary year.
"Governor Kemp is committed to education and employment opportunities for every Georgian and across the South, whether they live in rural areas, cities or the suburbs," Pruitt said. "This is an important focus across the South as states work to align education offerings to the demands of their own workforce and economies."
Governor Kemp succeeds West Virginia Governor Jim Justice, who served as SREB chair from 2022 to 2023.
"The guidance of governors has been central to SREB since they founded the organization 75 years ago," Pruitt said. "We appreciate the leadership of Governor Justice and Governor Kemp to help improve the lives of students of all ages and the prosperity of communities across the South."
Governor Kemp and First Lady Marty Kemp live on their family farm in Athens and have three adult daughters.
The SREB board also elected additional officers:
Felicia Cumings Smith of Kentucky was re-elected vice chair of the board. She has served on the SREB board since 2020.
Cumings Smith, president of the National Center for Families Learning based in Louisville, began her career as a classroom teacher. She previously served as an assistant superintendent of the Jefferson County Public Schools in Louisville, an associate state education commissioner in Kentucky, and senior director for U.S. regions of the National Geographic Society.
State Representative Mark White of Tennessee was re-elected the board treasurer. He has served on the SREB Legislative Advisory Council since 2014 and joined the SREB board in 2018.
Representative White took office in 2010. He chairs the House Education Administration Committee and serves on theK-12 and higher education subcommittees. A former principal of the Harding Academy in Memphis, he is director of college leadership and public service at Lipscomb University in Nashville. He lives in Memphis.
Contact: Janita Poe, News Manager, at Janita.Poe@sreb.org or 404-879-5516
The Southern Regional Education Board works with states to improve education at every level, from early childhood through doctoral education and the workforce. An interstate compact and a nonprofit, nonpartisan organization based in Atlanta, SREB was created in 1948 by Southern governors and legislatures to advance education and improve the social and economic life of the region. The 16 SREB states are Alabama, Arkansas, Delaware, Florida, Georgia, Kentucky, Louisiana, Maryland, Mississippi, North Carolina, Oklahoma, South Carolina, Tennessee, Texas, Virginia and West Virginia.