New SREB Partnership Expands Support for Classroom Teachers in Oklahoma
Oklahoma teachers now have more resources and support in elevating students' skills in English, math and other subjects as they begin high school.
The Oklahoma State Department of Education is partnering with the Southern Regional Education Board to provide teachers with in-depth workshops for the next two years, emphasizing educators in grades 7-10.
This summer, math teachers from participating schools and districts in Oklahoma are attending workshops to help them infuse project-based learning into classroom lessons and units. Project-based learning emphasizes teaching through individual and team-oriented student projects, actively engaging students and helping them understand why each lesson or concept is important for their future.
Teachers also can work with SREB instructional coaches in follow-up sessions. Oklahoma educators also will have in-person and online opportunities to collaborate with their colleagues in other schools and districts across the state.
While the first year of the project is mainly serving math teachers in Oklahoma, the second year will focus on English-language arts teachers.
"Great teaching is the key ingredient. These workshops can help educators refine their teaching and give students more ownership in their learning." – Stephen Pruitt, SREB President
Project-based learning is the foundation of the SREB Ready for High School Math and Ready for High School Literacy courses that thousands of students in Oklahoma and several other states take each year. The courses are proven to help more students succeed in high school English and math.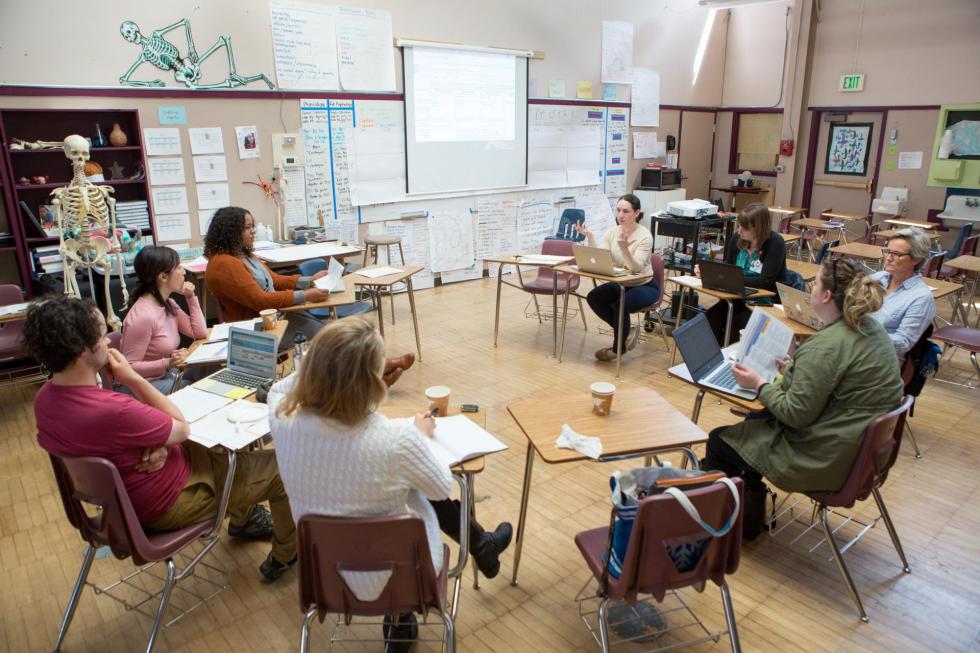 "Just like many other states, Oklahoma needs more of its students to succeed in rigorous, engaging high school courses to be better prepared for college and career pursuits," SREB President Stephen Pruitt said.
"Great teaching is the key ingredient. These workshops can help educators refine their teaching and give students more ownership in their learning," he said.
Student achievement in reading and math slipped in Oklahoma and many other states during the pandemic, prompting states to direct some of its federal relief aid to provide additional support for educators.
Oklahoma will use about $400,000 of its federal relief aid for the project. SREB will update the state regularly on its work and provide details on the long-term results.
Teachers in the state can earn stipends for participating in the workshops and coaching sessions, offered both online and in person in the Tulsa and Oklahoma City areas. Educators also can earn stipends for sharing their lessons and units of study with colleagues.
"SREB's school improvement and instructional coaches — including veteran educators who already work with schools and districts in Oklahoma — are providing their expertise and support for teachers working to meet every student's needs," said Dale Winkler, SREB's vice president for school improvement.
Each year, SREB provides thousands of educators across the country with research-based professional development opportunities, including conferences, workshops and individual coaching, both online and in person.
SREB is a nonprofit, nonpartisan interstate compact that works with 16 states to improve education from pre-K through the Ph.D.
For more information, contact SREB Communications.