West Virginia Governor Jim Justice Elected Southern Regional Education Board Chair
ATLANTA — Governor Jim Justice of West Virginia was elected chair of the Southern Regional Education Board at the annual meeting of the board on June 26.
Governor Justice has focused on strengthening support for students and building stronger connections between two-year colleges and employers in West Virginia.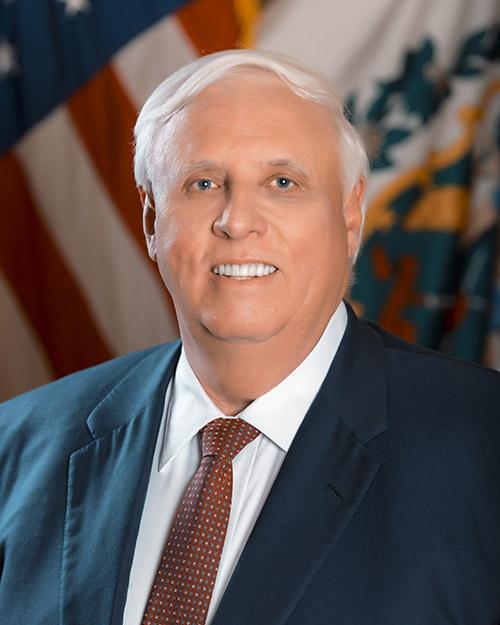 As SREB chair, he now leads the collaborative work of governors, legislators and state education leaders on SREB's 80-member board to improve public education at every level, from early childhood through doctoral education.
"I am incredibly proud to take on the role of chair of the Southern Regional Education Board," said Governor Justice, who holds bachelor's and master's degrees from Marshall University in Huntington, West Virginia. "Since my first day as Governor of West Virginia, I've always said that we need to make education the centerpiece of everything we do, because our children are our future.
"That's exactly what SREB is doing. This organization is helping to improve education in countless communities, from cities to small towns, across our part of the country, and I'm honored to champion these efforts," he said.
"Kids nowadays face all kinds of challenges in their lives. In West Virginia, and throughout our region, there are many wonderful programs providing wraparound services to help our kids be the very best students they can be," the governor continued. "As chair, I hope to help support the growth of these valuable initiatives into more classrooms across SREB's 16-state region so that our children – our future – can reach their full potential."
Governor Justice succeeds Delaware Governor John Carney, who served as SREB chair from 2020 to 2022.
"We're grateful for Governor Justice's leadership and commitment to working together to improve education and opportunity for the people of West Virginia and across the 16 states in the SREB region," SREB President Stephen L. Pruitt said.
The governor and First Lady Cathy Justice have led a major expansion of the Communities In Schools program across the state to support students with wraparound services to help them graduate and successfully enter college and careers.
This spring, they launched a therapy dog pilot program in several schools in partnership with Communities In Schools to support students in areas disproportionately affected by poverty, substance misuse or other at-risk situations.
Governor Justice signed the West Virginia Workforce Resiliency Act this year after a Blue Ribbon Task Force recommended ways to better align education and workforce development programs, improving career options in the Mountain State.
Governor Justice also has expanded funding to prepare more nurses in the state's universities and technical colleges.
The SREB board also elected two additional officers:
Felicia Cumings Smith of Kentucky was re-elected the vice chair of the board. President of the National Center for Families Learning based in Louisville, she began her career as a classroom teacher. She previously has served as an assistant superintendent of the Jefferson County Public Schools in Louisville, an associate state education commissioner in Kentucky, and as senior director for U.S. regions of the National Geographic Society. She has served on the SREB board since 2020.

State Representative Mark White of Tennessee was elected the board treasurer. He has served on the SREB Legislative Advisory Council since 2014, and joined the SREB board in 2018. He took office in 2010, chairs the House Education Administration Committee and serves on the K-12 and higher education subcommittees. A former principal of the Harding Academy in Memphis, he is director of college leadership and public service at Lipscomb University in Nashville. He lives in Memphis.
For more information, contact SREB Communications.