2014 State Progress Reports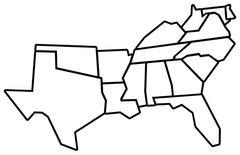 What progress has your state made on the SREB Challenge to Lead Goals for Education?
Taking Stock and Pushing Forward reports each SREB state's progress toward the Challenge to Lead 2020 Goals for Education. State-specific documents report on student achievement as well as essential state policies to improve it. Among the many metrics: how states are improving achievement on NAEP, high school graduation rates, and access to postsecondary education for black and Hispanic students.
The detailed state-level reports help state leaders make informed decision about what works to improve education in every area addressed in the Challenge 2020 goals.