Education-Related Funding in the December 2020 Federal COVID Relief Bill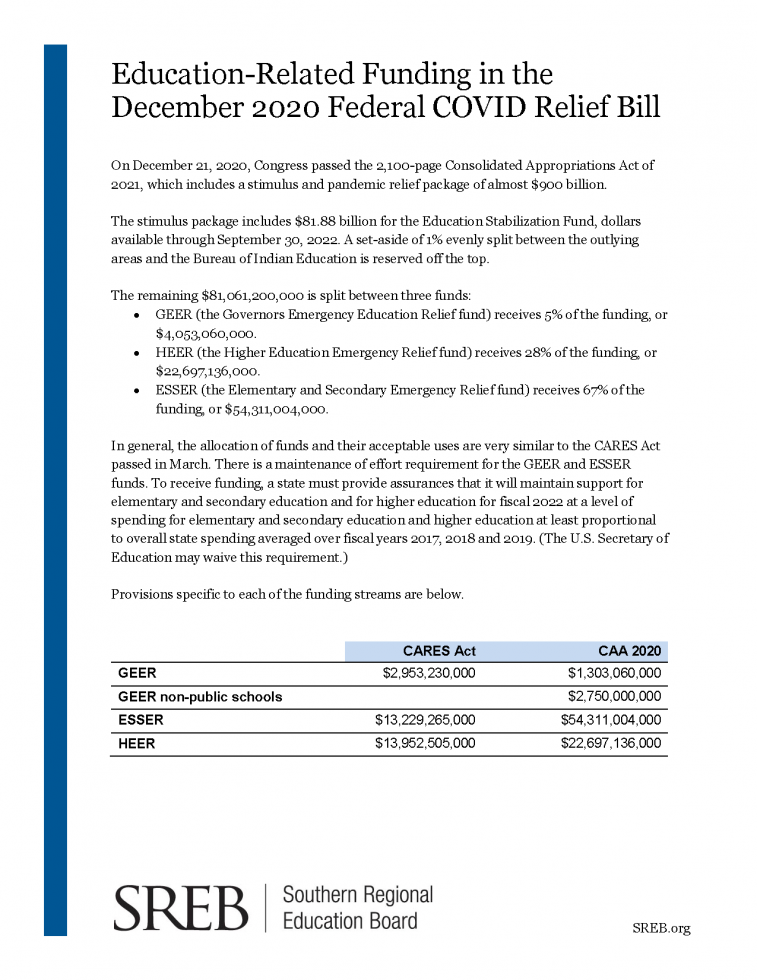 The Consolidated Appropriations Act of 2021 includes a stimulus and pandemic relief package of almost $900 billion. SREB State Strategies staff offer this analysis of GEER (Governors Emergency Education Relief fund), HEER (Higher Education Emergency Relief fund) and ESSER (Elementary and Secondary Emergency Relief fund).
Updated on January 6, 2021 to include state HEER projections and funding for broadband expansion programs.