Ready for College – Three Years of Evidence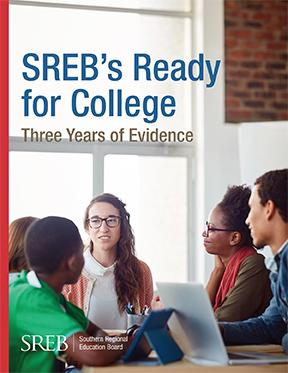 This report summarizes three years of data from studies of SREB's Literacy Ready and Math Ready courses.
In response to states' need for transitional curricula to prepare at-risk students for the rigors of postsecondary course work, SREB partnered with curriculum experts and state leaders to develop and pilot Literacy Ready and Math Ready during the 2013-15 school years. Hundreds of schools around the nation have since adopted these courses.
Literacy Ready and Math Ready engage students in challenging activities to increase their critical thinking, problem-solving and communication skills.
Both courses also help students transition to postsecondary education and the workplace and avoid costly remediation at the postsecondary level.