From Classroom to Career
Clay-Chalkville's Career Academies Introduce Students to Real-World Challenges, Opportunities
Administering injections. Drawing blood. Creating a marketing plan. These may sound like on-the-job assignments, but at Clay-Chalkville High School, located outside of Birmingham, Alabama, students build these skills during a typical day in the classroom. Through its innovative career-themed academies, Clay-Chalkville gives students a glimpse into cutting-edge careers as soon as they step foot in the door as high school freshmen.
In the 2014-15 school year, Clay-Chalkville launched its career academies to help prepare more students for college coursework and career opportunities. The six academies introduce students to different career areas and equip them with the skills needed to excel in high-demand industries: Health Science; Business, Marketing & IT; Building Science; Hospitality & Tourism; Arts & Communications; and Human Services.
How Does it Work?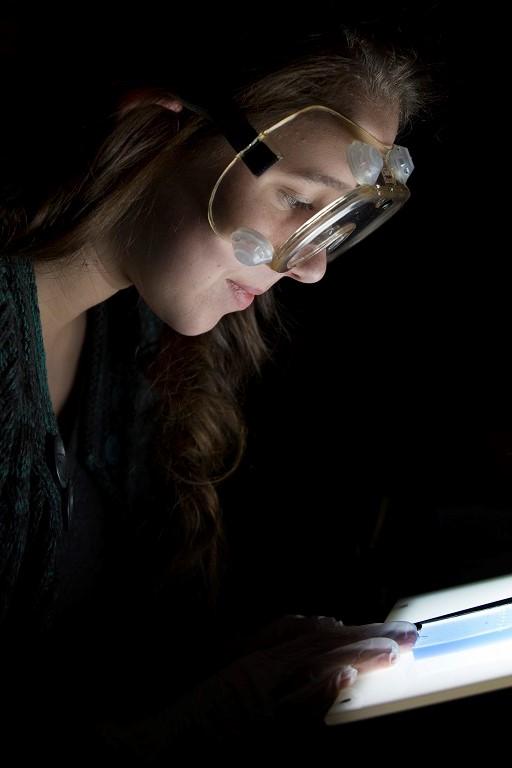 Middle schoolers in the Clay-Chalkville school zone learn about the academy options before they ever step foot in the high school as official students. Then, during freshman year, they choose two or three pathways to sample, taking a course from each academy to learn the fundamentals of the career pathway. At the start of their sophomore year, students officially enter their academy. They take courses that mirror the rigor and format of college-level courses, attend career-themed classes and complete job shadowing and internship programs. In some programs, students can earn professional certifications and college credit.
"Our configuration has made what we have to offer our students much more relevant to their futures," said principal Michael Lee. " The students see the benefits because they are able to make the real-world connections with what they are learning."
In Farrah Bridge's Health Sciences class, students learn about the medical field while gaining hands-on experience in patient care and nursing. Bridges brings several years of nursing experience to the classroom, so students know they are learning real skills from someone who has used them in labs and hospital rooms. By the time they are seniors, many Health Sciences students will be able to secure an entry-level job in labs, hospitals and doctors offices.
" The students see the benefits because they are able to make the real world connections with what they are learning."
"Last year, 20 of my students were able to sign up to receive the patient tech certification," said Bridges.
Implementation Challenges & Support
The student benefits of the career academies are abundant, such as the ability to network with professionals in their field, gain certifications and learn terminology and skills that can be applied in a real world setting - not just in the classroom. However, implementation has not been without its challenges. Anything from enrolling new students who are not familiar with the caliber of assignments to overcoming scheduling conflicts can serve as challenges within the academy configuration.
Principal Lee also wants to ensure that his teachers always challenge students and make the learning experience relevant to the real world.
Through Jefferson County Schools' partnership with the Southern Regional Education Board, who has helped guide the school's reformation efforts, Lee gains support and access to other educational leaders who are implementing school improvement programs.
"The partnership with SREB has been paramount in the implementation process," said Lee. "They help me with everything from teacher professional development to scheduling. The professional development for me, my administrative team, and my teachers through SREB has been tailored to meet the needs of our school. Plus, the network of professionals that we have been able to work with through the partnership with SREB has built my professional learning network greatly."
Moving forward, Principal Lee and his administrative team plan to evaluate and refine the career academy configuration to offer an even better learning experience for students while providing teachers the opportunity to lead in areas where they can have the greatest impact.