Enrollment Management and Strategy
Emerge Stronger Webinar Series
Participants learned about effective practices, being thoughtful about the long-term student pipeline and adjusting enrollment strategy accordingly.
What does your institution's approach to enrollment management look like as it emerges from the pandemic?
How does it reflect changes in demographics, demand and price sensitivity?
What's the best way to tap into international enrollments?
How should we assess current articulation agreements between four- and two-year institutions?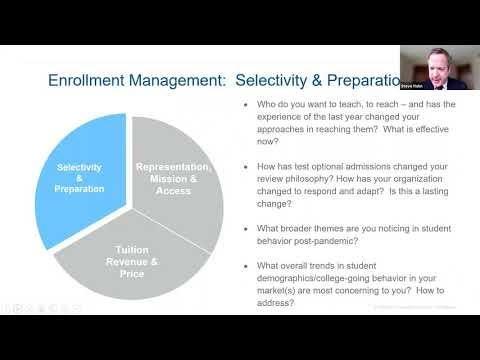 Speakers
Steve Hahn, senior director, Huron
Christine Harper, associate vice president for student success and chief enrollment officer, University of Kentucky
Anthony E. Jones, associate provost and assistant vice president of enrollment management, Howard University
Mary Wagner, assistant vice president for enrollment management and executive director of undergraduate admissions, University of South Carolina
Resources from Huron
About the How Higher Ed Can Emerge Stronger Post-Pandemic webinar series
After a year of trial and uncertainty, higher education leaders have an opportunity to address new challenges as well as longstanding ones exacerbated by the pandemic. In this series of five webinars, SREB and Huron experts will share insights into operational efficiencies and opportunities for innovation and transformation while showcasing examples from a variety of colleges and universities.