Reaching out to Reduce Melt: Strategies and Interventions for Student Success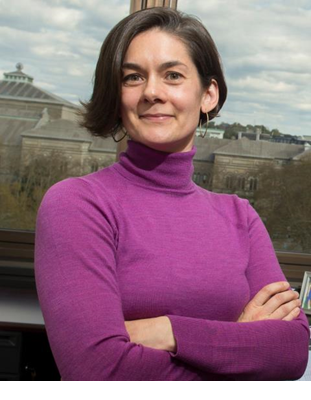 Research finds that an estimated 10-20% of high school graduates who intend to go to college (and have been accepted) succumb to "summer melt" and never show up to campus in the fall.
Summer is a tricky time for students. They no longer have access to a high school counselor, but they have not yet landed on a college campus, where support services are offered. Students may "melt" because of uncertainty about how to handle college-related tasks coming due in the summer (fees and financing, forms, paperwork) or because they fear change and the unknown.
In this webinar, Lindsay Page of the University of Pittsburgh discussed summer melt, its causes, and the interventions that she and her colleagues have studied and implemented. A common theme of these interventions is the need to reach out to students to remind them of deadlines and to help them complete those transition tasks.
Presenter
Lindsay C. Page is an assistant professor of research methodology at the School of Education and a research scientist at the Learning Research and Development Center at the University of Pittsburgh. Her work focuses on quantitative methods and their application to questions regarding the effectiveness of educational policies and programs across the pre-school to postsecondary spectrum. Much of her recent work has focused on large-scale randomized trials to find potential solutions to "summer melt," the phenomenon of students failing to transition from high school to college. Lindsay's research has been published in a variety of academic journals, and she is the co-author of a new book on summer melt published by the Harvard Education Press. Lindsay's work has received significant media attention from outlets such as Morning Edition and Marketplace on National Public Radio and in the L.A. Times. Lindsay is grateful for the generous financial support that her work has received from a variety of sources, including: the Michael & Susan Dell Foundation, the Bill & Melinda Gates Foundation, the Heckscher Foundation for Children, the Institute for Education Sciences, the Lindback Foundation, NASFAA, the Spencer Foundation, the Texas Higher Education Coordinating Board, and the William T. Grant Foundation. She holds a doctorate in quantitative policy analysis from the Harvard Graduate School of Education, master's degrees in statistics and in education policy from Harvard, and a bachelor's degree from Dartmouth College.
Recorded on August 16, 2018