Strategies for states to help workers recover, thrive when COVID-19 subsides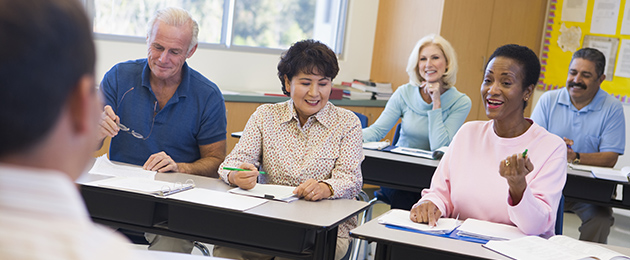 Economic setbacks from COVID-19 might be just the beginning if states don't prepare more of the South's (and nation's) people for the workforce changes yet to come.
"How can states use education and workforce dollars to turn things around?" SREB President Stephen Pruitt asked during the first of six weekly SREB webinars on how states can help their workforces recover from the impact of COVID-19.
States can begin by determining their own specific needs, said Kim Anderson, a senior policy researcher at SREB. The "usual cycles of data are not going to cut it. Industries now are changing at the speed of light."
Under the federal ESSA education law, Title I and IV funds can be used for data-based planning and partnerships, Anderson said. In fact, federal law now requires education and workforce plans to be collaborative.
Watch this webinar, review the slides
States can also braid funding sources for the work, she said, by drawing funding from multiple sources but continuing to track it to the level of individual recipients.
For nearly two years, SREB has called attention to the major shift in the education and skills required of today's workers. "By 2030, the South could see as many as 18 million unemployable adults" with only a high school education or less, Pruitt said during the first webinar, held in August.
And that was before COVID-19. Now, he said, the workforce demands will likely happen closer to 2025.
Steps States Can Take
States can hasten their recovery by engaging more partners in the discussion, analyzing data more rapidly, and then prioritizing their actions, said Dale Winkler, SREB's vice president of school improvement.
Governor's offices, state and local workforce boards, and industry leaders in high-demand sectors such as technology and nursing need to be involved, Winkler said. Don't forget about state data experts, leaders in job training and K-12 and postsecondary education, chambers of commerce, and civic and community groups.
"Make sure many voices are at the table," he said.
Some of the key questions Winkler said state leaders can ask:
How often can you gather and examine new workforce data and trends?
Which industries are hardest hit in your state and communities?
Which jobs are seeing the most demand?
Who's most impacted by these shifts in the labor market?
Which initiatives that address emerging workforce needs—identified in rapid-cycle data analysis—can be leveraged or improved to help key industries recover fastest and help the state economy bounce back?
In which industries and sectors do you expect long-term job growth? Which require specific types of education and credentials?
Chris Lowery, a senior vice president at Indiana's statewide Ivy Technical College—serving about 160,000—has launched the weekly Economic and Workforce Situation Reports (scroll to the bottom of the linked page) on worker supply by sector and geographic area.
Indiana stakeholders now use the report to guide workforce training—including faith-based and community groups who can spread the word locally about new training, Lowery said.
The collaboration has helped the state determine how to use $39 million for short-term job training programs under the CARES Act and provide 10 million free courses to state residents, many leading to career credentials or degrees, Lowery said.
"What do want your economy to be? What do you want your workforce to look like over the next five to 10 years?" said Pruitt, SREB's president. If we're going to bounce back, "it's going to take an unprecedented amount of collaboration and focus."
"What do want your economy to be? What do you want your workforce to look like over the next five to 10 years?"
More resources: Details on Ivy Tech's Rapid Recovery work and the state's website for workers: www.nextleveljobs.org.
More from SREB's six-webinar series on workforce recovery: In the second webinar in the series, leaders from Louisiana, Florida and Delaware discussed their work to help workers in their states recover during the crisis. Other sessions take a closer look at how colleges, employers and other training programs can help adults of all ages earn credentials for local in-demand jobs.