A World of New Classroom Resources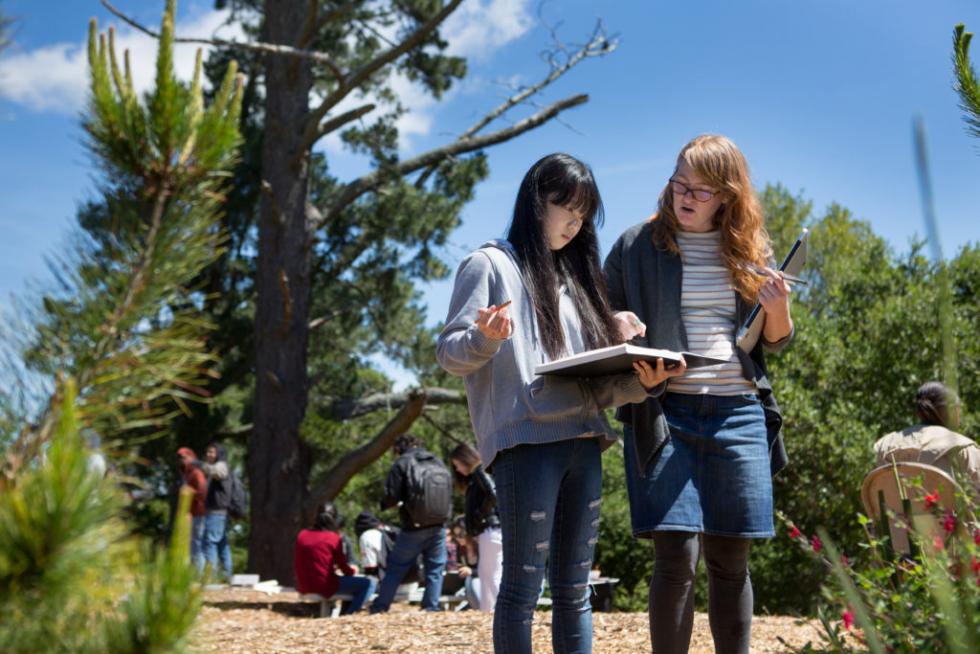 Students can discover the world — and educators will find a treasure of classroom resources — through SREB's new collaboration with the National Geographic Society.
SREB is offering a free webinar series for teachers that helps them explore the National Geographic Explorer Resource Library, filled with ready-to-use lessons and activities based on the Society's vast collection of articles, photographs and videos.
All the National Geographic Society resources are free.
Students can dive into an array of topics — from the Arctic seafloor to Dubai's artificial archipelagos, from blueberries to batteries, from Rocky Mountain National Park to the African savanna.
The resources can bring inquiry-based classroom lessons to life and help students connect their assignments to outside interests and future pursuits, said Leslie Eaves, SREB's program director for project-based learning.
Teachers can also find detailed units of study in the resource library, with questions and activities organized by topic and grade level. They can even adjust vocabulary levels as readers' skills advance, with resources on guiding students through sensitive discussions.
An Explorer's Mindset
The SREB webinars on using the National Geographic resource library began in March, with separate sessions on literacy and science. An April 25 webinar will focus on social studies, and the session on May 11 on project-based learning.
In March, the first webinar showed teachers how they can use the resource library to build rich lessons that will improve students' literacy.
"When we say literacy today, it's not just English teachers I'm going to be talking to," SREB instructional coach Daniel Rock told educators during the webinar. The session is for any teacher "who wants to build literacy into your classroom" and help students learn to "read, write, speak, listen and think" at higher levels.
Tyson Brown of the National Geographic Society's Education Division provided a tour of the resource library's project-based learning unit on the Clotilda, the last ship to bring enslaved Africans to the United States. The ship sailed from Benin in east Africa to Mobile, Alabama, carrying about 111 persons against their will.
To cover up the shipment of humans, which was technically illegal in the U.S., the Clotilda was taken into the harbor and burned. Recently, researchers found the ship's wreckage in the Gulf of Mexico.
History Comes to Life
The resource library has many resources around the ship's story: units and activities on how archaeologists found the ship and how it can be preserved, as well as historical documents showing who had been on board.
There are also details from writer and anthropologist Zora Neale Hurston's interview with Cudjoe Lewis, the last survivor of the Clotilda's final journey. There's a photo of Lewis, maps showing the ship's route, a documentary about the Africatown community in Mobile formed by Lewis and other formerly enslaved people, and more.
An assignment in the resource library asks students to create a brochure on the Clotilda's story for visitors to the area — essentially an argumentative essay on why the ship's story is important . The assignment requires students to write or present responses to available research, examine divergent answers and multiple texts, and use evidence to form arguments.
"These are all key components of a quality literacy assignment and a project-based learning assignment," Rock said during the SREB webinar in March.
Teachers who want to explore project-based learning in more depth can enroll in this summer's two-part professional learning course from SREB and the National Geographic Society. The online course will focus on helping teachers foster an "Explorer's Mindset" among their students.
Bringing Exploration to Classrooms
A major theme in SREB's work to encourage great teaching comes from SREB's Powerful Instructional Practices: giving students more of a stake in their own learning.
The approach "hands some of the responsibility for learning over to the student," said SREB's Quinton Granville, a school improvement coach who works with educators in schools across the South. Granville will lead the April webinar on social studies.
The lessons about the Clotilda and other project-based units can apply to many academic subjects, Granville said.
"This is real life," he said.
For educators who want a more in-depth experience — and possibly to earn professional learning hours — this summer's courses will include sessions with SREB instructional coaches, a National Geographic Society workshop on the "Explorer's Mindset," and the Society's five-week course on embedding Question Formulation Techniques into classroom instruction. The courses are self-paced, but the five-week course includes required activities and due dates.
Registration for the two-part series begins in April.
National Geographic Society staff will also present sessions at the 2022 Making Schools Work Conference in Grapevine, Texas, July 19-22.