Advanced Career STEM Pathway Academies
Career academies: A proven strategy for engaging students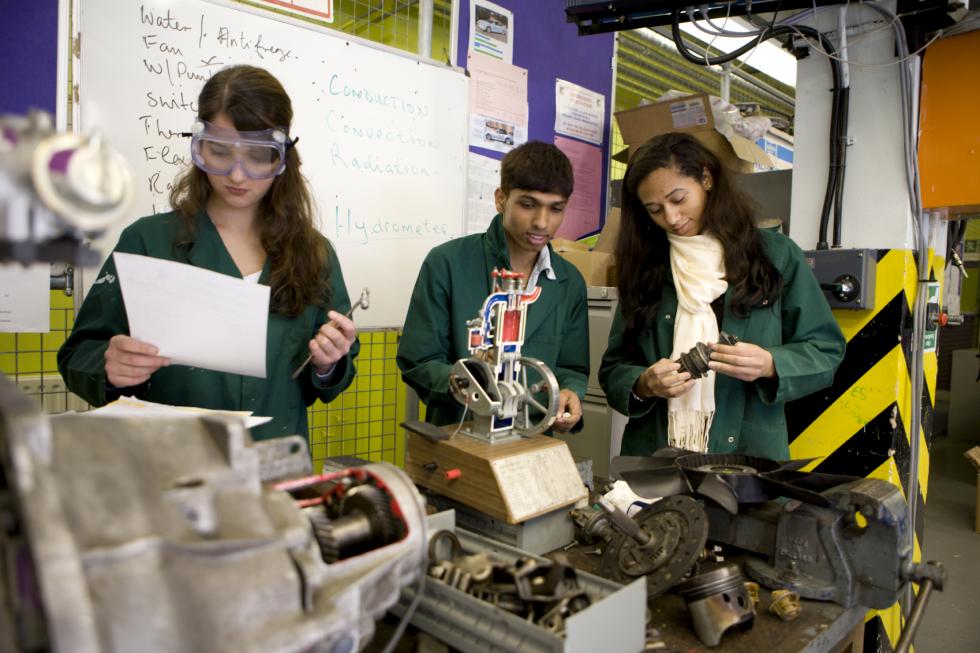 Research shows that career academies — small learning communities in which students take academic and technical courses as a cohort with dedicated academy teachers — not only help students transition to college, but also improve their labor market outcomes, according to studies conducted by MDRC.
High schools and technology centers that join SREB's AC STEM Pathway Academy Network find that career academies naturally complement their existing efforts to improve instruction and engage students.
"Managers from Toyota Motor Manufacturing West Virginia who have visited my AC Integrated Production Technologies class say this is the first time they've seen this level of advanced manufacturing instruction in a high school technical center."

– West Virginia IPT Teacher
SREB customizes AC academy designs to suit the unique needs of comprehensive high schools, shared-time regional technology centers and community and technical colleges that adopt AC.
With SREB supports and related services, network schools adopt one or more college- and career-preparatory AC pathways for students in grades nine through 14 or 16 that are grounded in these design principles:
AC courses and assessments align with a college-ready core.
Academies follow 10 key features that align closely with National Career Academy Coalition National Standards of Practice.
Schools assemble an AC Support Team that includes an assistant principal, a counselor and literacy, mathematics and science teachers.
Academic and career pathway teacher teams share common planning times and cohorts of students.
AC academies partner with postsecondary institutions and business and industry leaders.
To learn more, contact advancedcareer@sreb.org.