Preparing Students for Life After Graduation
News, stories and videos about teachers, counselors and school leaders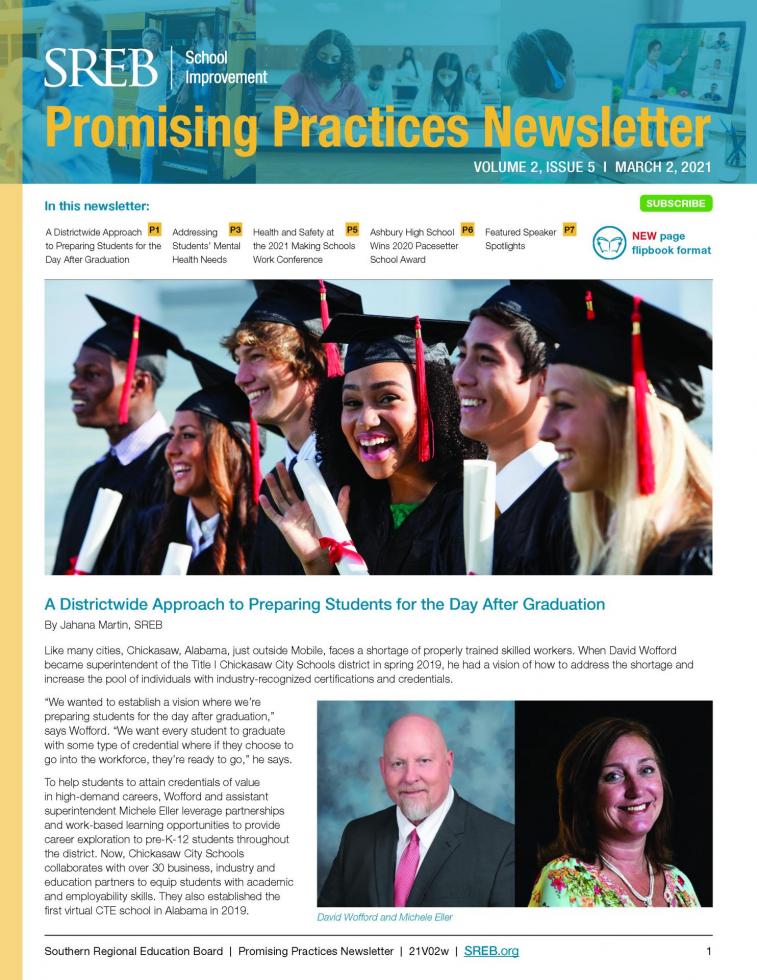 There's no magic bullet or one-size-fits-all approach to preparing students to succeed after graduation. But most educators agree that students need to be well-rounded with a combination of core academic, technical and workplace skills.
In this issue of our Promising Practices Newsletter, read how an Alabama school district is laser-focused on equipping students with academic knowledge, career exploration, hands-on experience, employability skills and credentials in high-demand fields.
Also featured:
How a South Carolina high school addresses students' mental health needs
Ashbury High School Wins 2020 Pacesetter School Award
Health and Safety at the 2021 Making Schools Work Conference
Featured Speaker Spotlight: Mary Hemphill-Joseph
Featured Speakers Promote Systemic, Sustainable Change
Start reading our new newsletter, now in flipping-page format.