Students Climbing the Achievement Ladder
News, stories and videos about teachers, counselors and school leaders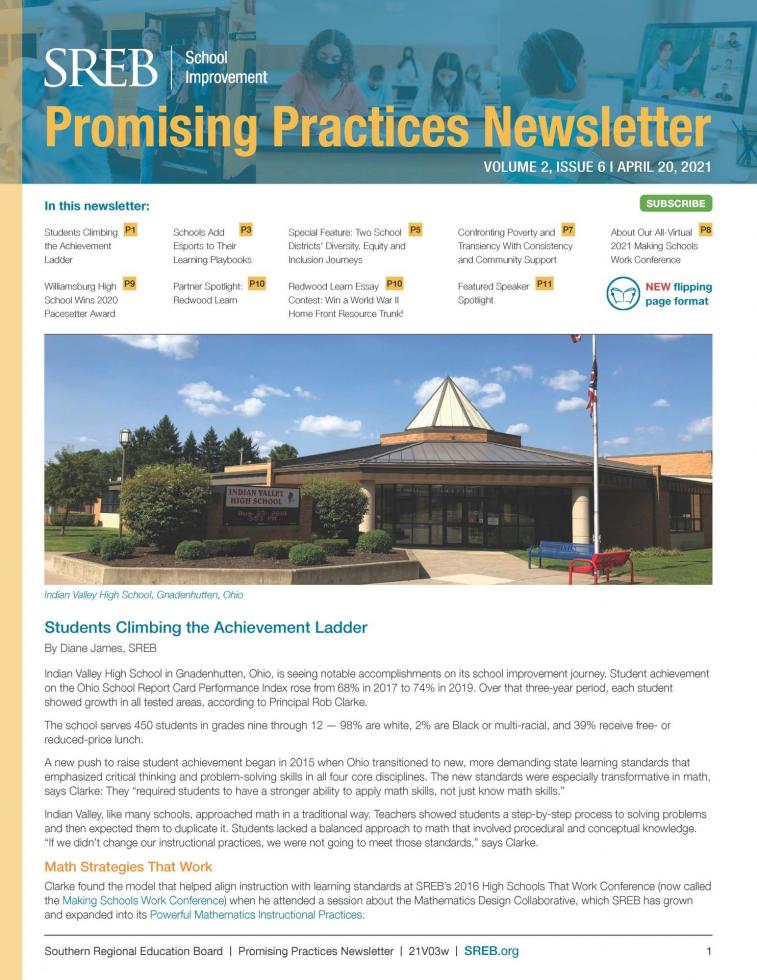 Getting students to master learning standards is a journey, not a sprint. It takes quality teaching and professional development, instruction aligned to standards and so much more.
In this issue of our Promising Practices Newsletter, read how an Ohio high school implemented a three-year reform plan and saw student growth in all tested areas each year. The reforms were so successful that they trickled down to the middle and elementary grades.
This issue also includes a special feature on two districts' diversity, equity and inclusion journeys by SREB's Paula Egelson and Rebecca Purser.
Also featured:
Schools Add Esports to Their Learning Playbooks
About Our All-Virtual 2021 Making Schools Work Conference
Williamsburg High School Wins 2020 Pacesetter Award
Partner Spotlight: Redwood Learn
Virtual Networking Reception
Essay Contest: Win a World War II Home Front Resource Trunk
Featured Speaker Spotlight
Start reading our NEW newsletter, now in a flipping-page format.