Equitable Access and College Affordability
Open Education Resources in Dual Enrollment
This webinar explored how the use of open educational resources in dual enrollment can open pathways to postsecondary education for minority and low-income students.
The session covered the following topics:
Equitable Access to Postsecondary Education led by Charlotte Dailey, program specialist – open educational resources, SREB
Making College More Affordable led by Stevie Lawrence, vice president - postsecondary education, SREB
An Overview of Learning Solutions led by Robbie Melton, associate vice president – SMART Center, Tennessee State University.
Speakers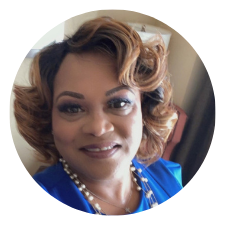 Charlotte Dailey is program specialist for open educational resources at the Southern Regional Education Board. Her career has included management of federal and state funded grants, subsidized housing, and education administration. Before coming to SREB, Dailey worked as a project manager to provide Farm Management Education for New, Beginning Farmers and Ranchers in Mississippi.
A longstanding advocate for education, she holds degrees in business administration and higher education and has 20 years of experience in non-profit management, higher education and small business consulting.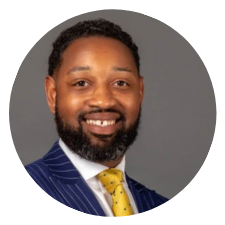 Stevie L. Lawrence II is vice president for postsecondary education at the Southern Regional Education Board. Prior to joining SREB, Lawrence was the founding dean of the University College at Fort Valley State University in Georgia, where he previously led student affairs and enrollment management. He has also held positions at the University of North Carolina system, Shaw University, Virginia Union University and Halifax Community College. His background includes strategic leadership in academic affairs, specifically in student success and retention.
Lawrence earned a bachelor's degree from North Carolina A&T State University, a master of public administration from North Carolina Central and a doctor of philosophy in urban higher education from Jackson State University.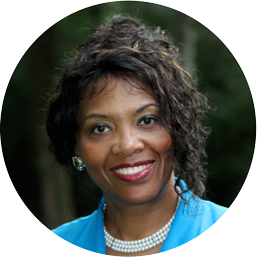 Robbie Melton, associate vice president for the SMART Global Technology Innovation Center and graduate dean and tenured professor at Tennessee State University, serves as a global researcher and international consultant for Emerging IOE (the Internet of Everything) smart connected technologies and technology innovations showcases.
She formerly served as the associate vice chancellor for emerging technologies for the Tennessee Board of Regents and the primary developer and chief administrator for the system wide Regents Online Degree Programs. Her honors and leadership include the United States Distance Learning Association Hall of Fame, Online Learning Consortium past board member, and the Western Interstate Commission for Higher Education Cooperative for Educational Technologies Richard Jonsen Award for career contributions.
Melton currently advocates for open education resources for global access to education content and serves as an education technology trainer in several countries in southern Africa. She's a passionate advocate for empowering underserved populations, especially Black females, to become innovators and entrepreneurs for the digital world.
Recorded on July 28, 2021