Making a Case for Student Success
Open Educational Resources in Dual Enrollment and CTE
This webinar gave solutions to integrate open educational resources in dual enrollment and career and technical education that lead to student success in both K12 and higher education.
This session covered the following topics:
Building the OER led by Robert Keown, Executive Director, Georgia Virtual Technical Connection
Dual Enrollment in CTE: Widening the Window of Opportunity led by Duane Sprull, Director, Career, Technical and Agricultural Education and the Decatur Career Academy, City Schools of Decatur, Georgia
OER, Dual Enrollment and Student Success led by Relinda Ruth, Director of Educational Resources, OER Specialist, University of Arkansas – Cossatot Community College
Speakers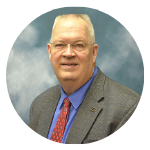 Robert Keown has 35 years of experience in the field of education and training. Thirteen of those years he served in the United States Air Force as a training systems specialist, and he has worked in the Technical College System of Georgia for the past 22 years. He has served as a training manager, online coordinator, staff development trainer, adjunct faculty, director of online learning, and currently holds the position of executive director, Georgia Virtual Technical Connection and director of military affairs. In addition, he serves as part of the executive committee for Southern Regional Education Board (SREB) Educational Technology Cooperative.
He earned a Master of Science in instructional technology and distance education from Nova Southeastern University, and a Bachelor of Science in human resource management from Park University. He also holds a distance educator certificate from the University of West Georgia.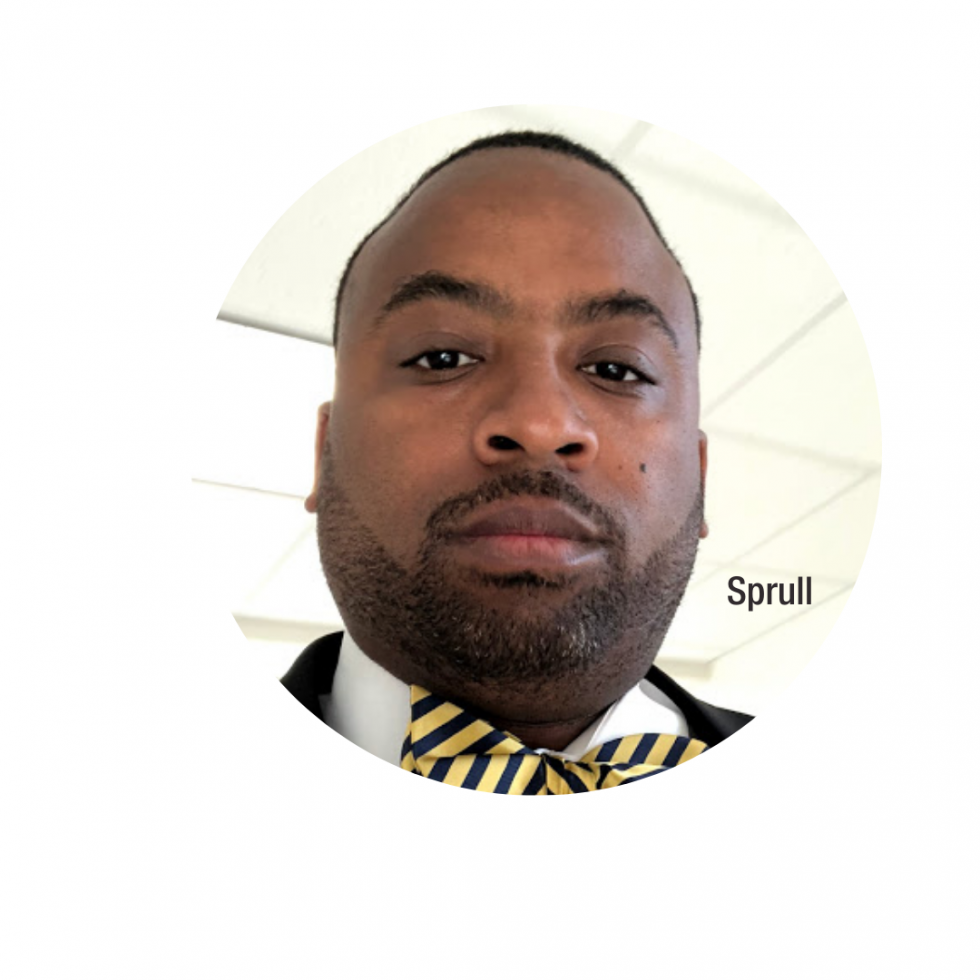 Duane Sprull has over 23 years in education as a teacher at the high school and college level; and as a K-12 central office and building level administrator. Since 2007 Sprull has served as the Career, Technical, Agricultural Education and Decatur Career Academy Director for the City Schools of Decatur. During his time in CSD, he co-authored a $3.5 million Career Academy Grant that provided renovation funding for the creation of the Decatur Career Academy.
Before joining CSD, he served as a high school CTAE teacher and then an instructional coordinator in North Carolina and Georgia. As a high school teacher, Sprull specialized in technology-based instruction, including computer applications, web design, and networking (Cisco Network Academy). In 2003 Spruill was awarded the Columbia High School Teacher of the Year. Over the past 20 years, Sprull has taught courses off and for Georgia Piedmont Technical College.
Sprull is a graduate of Fayetteville State University with a bachelor's degree in Business Education. He has a master's degree in Instructional Technology from Troy State University. For several years, Sprull served as the president and vice president of the Georgia Council for Career and Technical Administrators. In his role as GCCTA President, he represented as the Georgia Association for Career and Technical Education vice president for administration. Sprull has presented at various conferences and parent meetings about topics including dual enrollment, new teacher support, student discipline, and instructional strategies for college professors working with high school-age students.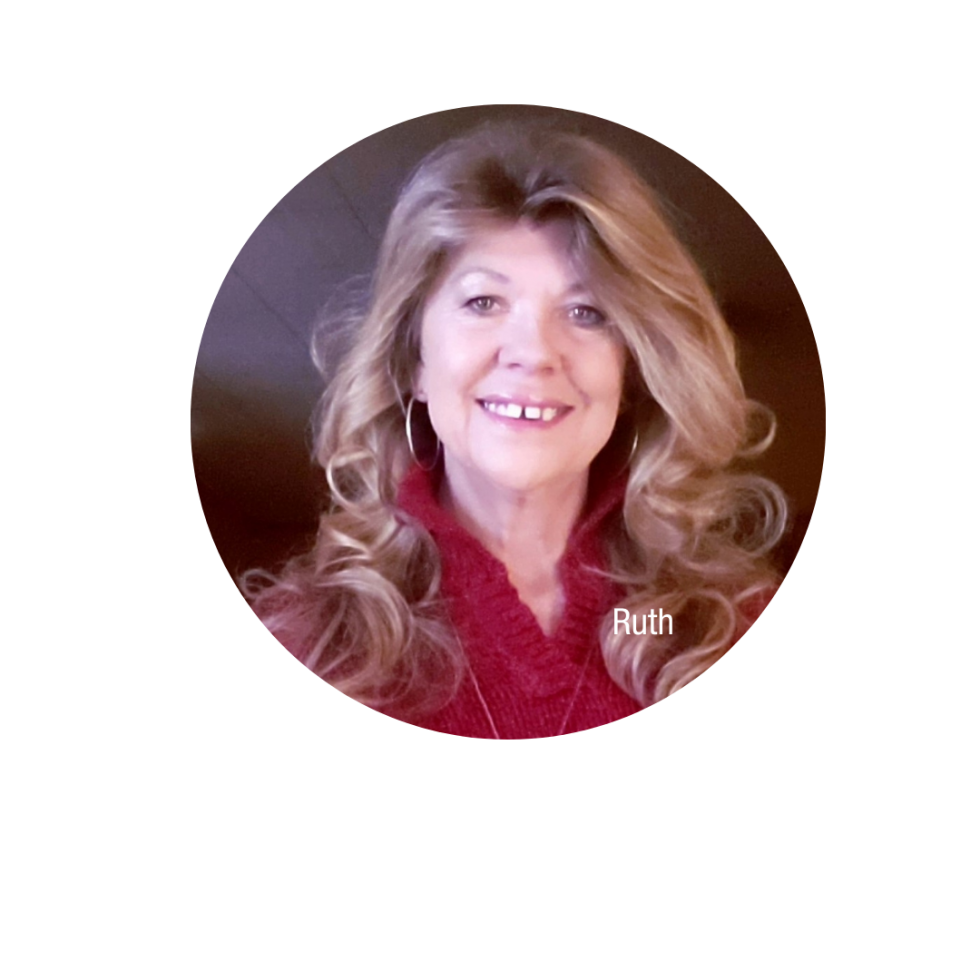 Relinda Ruth is the director of educational resources and OER specialist at the University of Arkansas-Cossatot Community College. She is responsible for the Educational Resource Center (ERC) at three campuses, including Kimball Library, all tutoring services, an award-winning textbook rental and OER program, along with textbook procurement, and the college gift shop. Ruth serves on the Academic Council and teaches English courses as an adjunct instructor.
Ruth was instrumental in building the state's first two-year-college internal textbook rental program in 2015. Ruth serves as the Title III director for a Title III SIP 2.2 million-dollar grant the school was awarded in 2020. As the college's OER specialist, Ruth is responsible for the development and implementation of policies relating to open licensing, OER initiatives and practices, and provides guidance on Creative Commons licensing and OER content. She compiles open resources and provides OER usage training for faculty. Ruth leads the college's OER team and raises awareness of open education activities and practices,. As a leading contact for OER in Arkansas, she encourages broad participation across the state through conferences. She chairs the OER task force committee, a component of the Arkansas Library Consortium (ARKLink), a nonprofit organization of 53 college and university libraries in the state. From 2019-21, Ruth served a two-year term on the six-member steering committee for the Open Education Network (formerly the Open Textbook Network). Ruth holds a master's in English and a bachelor's in English and Mass Communications from Texas A&M University-Texarkana, a certification for specialization in open licensing and the Commons through Creative Commons, and a certification in effective college instruction through the Association of College and University Educators and the American Council on Education. She is an outspoken advocate for open education.
This webinar was recorded on September 22, 2021.