School Counseling From a Distance
Supporting Our Students During COVID-19
In this webinar, Brian Coleman of Chicago Public Schools and 2019 ASCA School Counselor of the Year, shared his insights on how to support students' academic, college/career, and social-emotional needs when schools are closed or have moved to online instruction. Brian stressed the importance of having a strategy first before diving in. Important things to consider are the legal and ethical issues involved, school district policies, and what technology tools your students have access to.
Sample video. In this video, Mr. Coleman describes the Self-Assessment project for Juniors at Jones College Prep during the COVID-19 school closure.
PRESENTER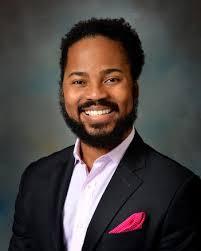 Brian Coleman's holistic approach to school counseling at Jones College Prep includes advocating for expanded education for students and staff. He has been very successful in differentiating the delivery of counseling services to meet the needs of his school's diverse student population. Brian created extensive social/emotional programming at the freshman level as well as enhanced social/emotional learning throughout high school. Brian's numerous achievements led to his being named the 2019 national School Counselor of the Year by the American School Counselor Association.
Coleman, a former actor, found his love for education and students while performing with About Face Theatre company and its youth talk-back program. These programs encouraged him to earn his master's degree in education and pivot into the school counseling field.
Coleman is a graduate of Northwestern University and DePaul University. He has served as a school counselor at Jones College Prep since 2014.
Recorded on March 20, 2020