State Leaders' Forum
Annual Convening Targets Readiness and Attainment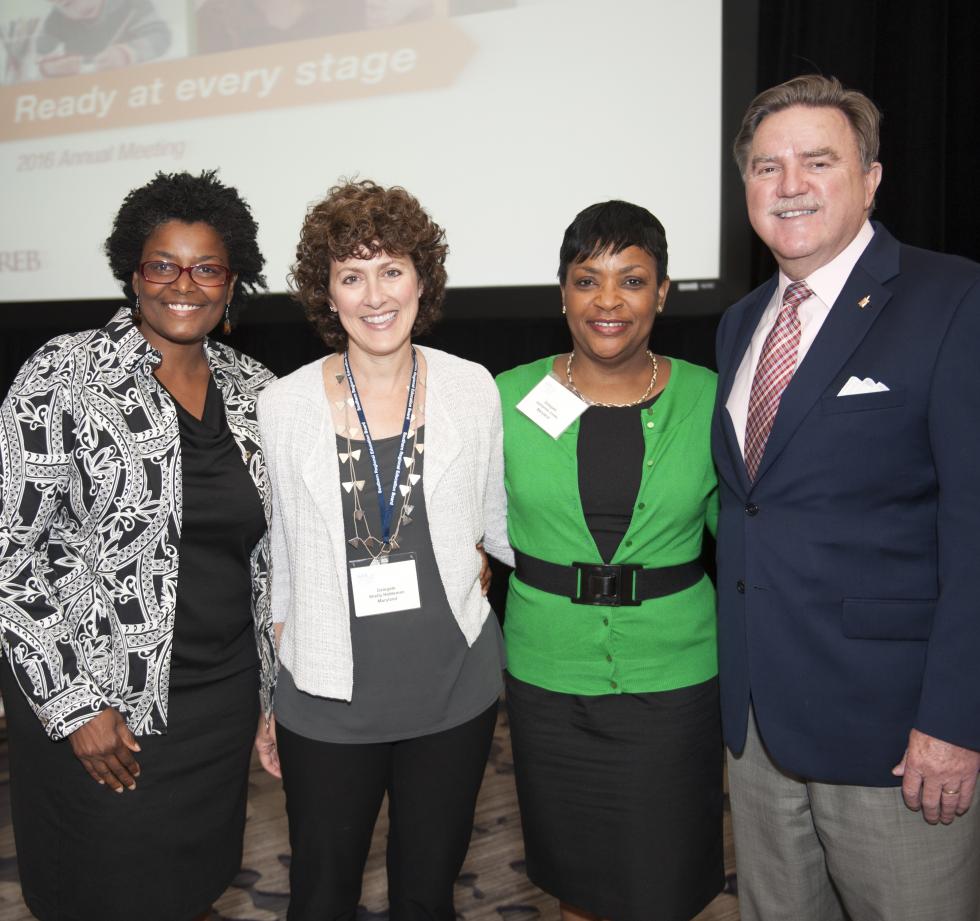 November 30 – December 1, 2017
Atlanta Airport Marriott Hotel
State Accountability Systems That Value Both Cs in College and Career Readiness
SREB's annual State Leaders' Forum convenes teams of legislators, policymakers, state board members, secondary and postsecondary education leaders, and workforce development agency representatives to explore policies and practices that help more young adults graduate from high school with a head start on the postsecondary credentials and degrees they need to secure well-paying jobs.
During the Forum, state teams share promising policies and practices for designing and implementing career pathways leading to fulfilling careers.
Topics discussed include:
Participants leave the Forum with action plans for achieving their college and career readiness and credential attainment goals. SREB provides follow-up technical assistance to attending states.
For more information, contact hstw@sreb.org.