TCTW Leaders Forum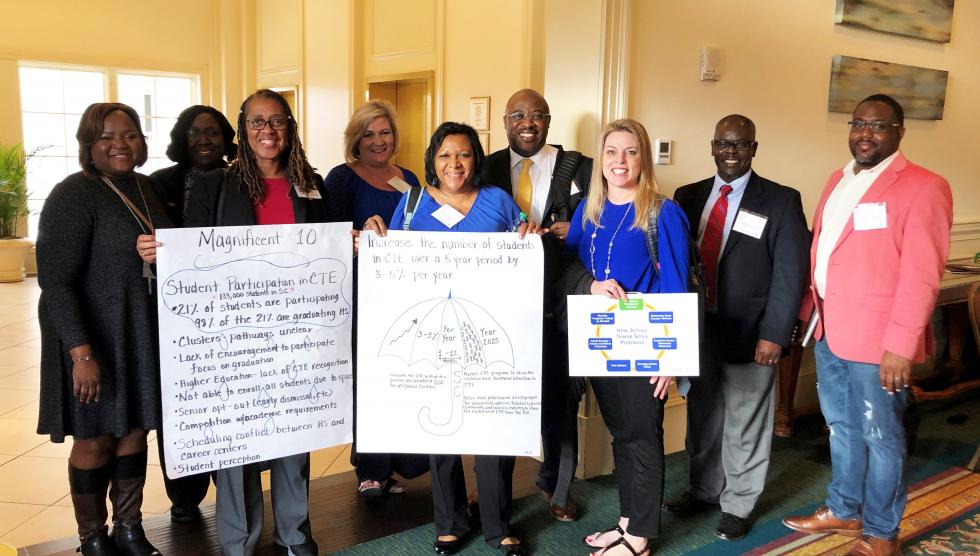 SREB's annual Technology Centers That Work Leaders Forum convenes state and local CTE leaders from across the nation to focus on programs of study, career pathways and issues related to ESSA, Perkins V and WIOA.
Whether they belong to the TCTW network or not, all full- or shared-time centers and comprehensive high schools are invited to send representatives to problem-solve, action plan and share promising practices for addressing the learning needs of their diverse students.
"If you want to go fast, go alone. If you want to go far, go together."
Wednesday, April 21, 2021
3 – 5 p.m. Eastern
Many CTE teachers may be the only teacher in their CTE program area or pathway in the whole school — or even in the whole district.
That's why we're kicking off an on-going series of virtual professional learning communities on April 21, 2021, that are focused on addressing critical problems of practice for CTE leaders and teachers nationwide.
Organized by career clusters and program areas, our virtual PLCs will bring CTE teachers and leaders together to share the tools, resources and strategies they need to design and offer high-quality CTE instruction.