TCTW Leaders Forum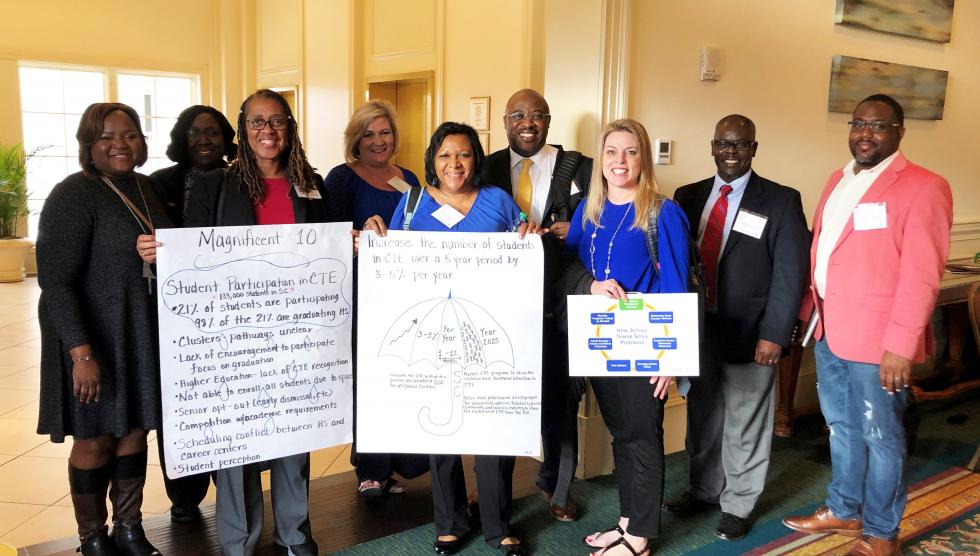 SREB's annual Technology Centers That Work Leaders Forum convenes state and local CTE leaders from across the nation to focus on programs of study, career pathways and issues related to ESSA, Perkins V and WIOA.
Whether they belong to the TCTW network or not, all full- or shared-time centers and comprehensive high schools are invited to send representatives to problem-solve, action plan and share promising practices for addressing the learning needs of their diverse students.
Curious about how the year is unfolding for other teachers and leaders in your CTE field? Does collaborating with fellow educators add fuel to your teaching?
Join us December 13 and February 28 for our free virtual PLCs to share innovative instructional practices with CTE teachers and leaders nationwide who understand the unique problems of practice you face.
With support from SREB facilitators, these fast-moving meetings will fire up your CTE program with new resources, inspiring ideas and personal connections.
As a bonus, registrants who participate in both virtual PLC sessions will receive a discount code for SREB's 2022 Making Schools Work Conference, July 19-22 in Grapevine, Texas. We're planning exciting networking opportunities and a full strand of exclusive content for CTE educators like you.
Register now to join our PLC network!