School Improvement Coaching for Change
May 14–15, 2024, Atlanta, Georgia
Atlanta Marriott Northwest at Galleria
2024 Cost: $430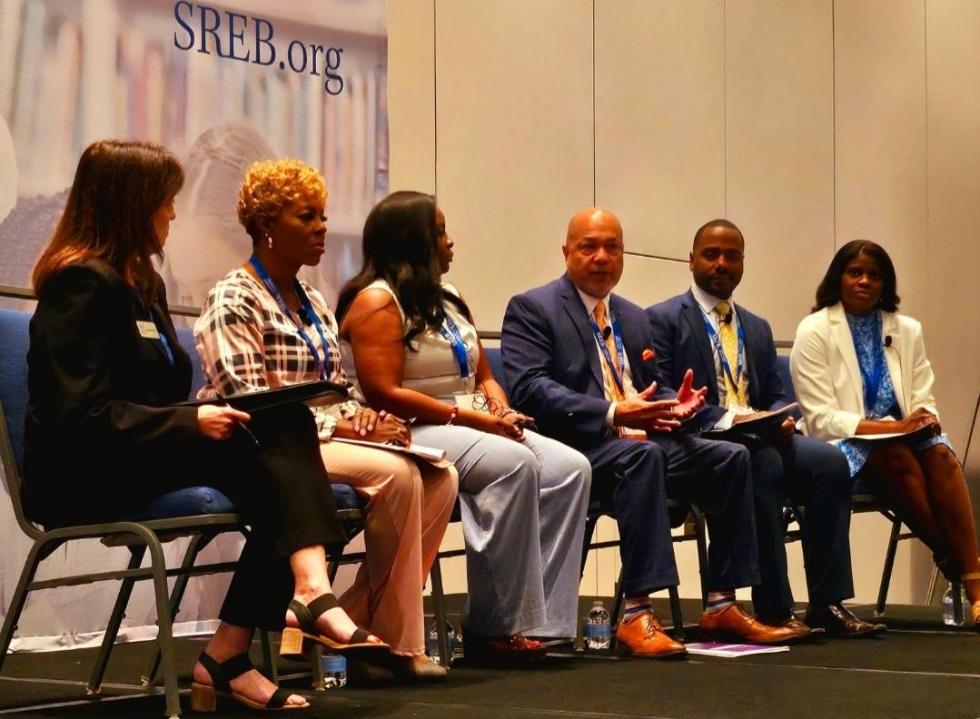 Learn more and sign up for the event on our registration website.
The demand for school leadership and instructional coaches in schools, districts and states has never been higher, but until now, professional development for these educational MVPs has been hard to find.
That's why the Southern Regional Education Board launched the nation's only professional learning event designed exclusively for coaches like you, no matter what grade level, content area or improvement need you serve.
"Attendance at this conference was essential to my growth and understanding in my role as an instructional coach. I now have a guide to use as I plan to support the teachers in my building." — Billie Kennedy, Hale County High School
Join us in May for two days of game-changing keynote presentations, breakout sessions and networking. Share your experiences and gain powerful strategies for enhancing the impact of your coaching.