About - Order Publications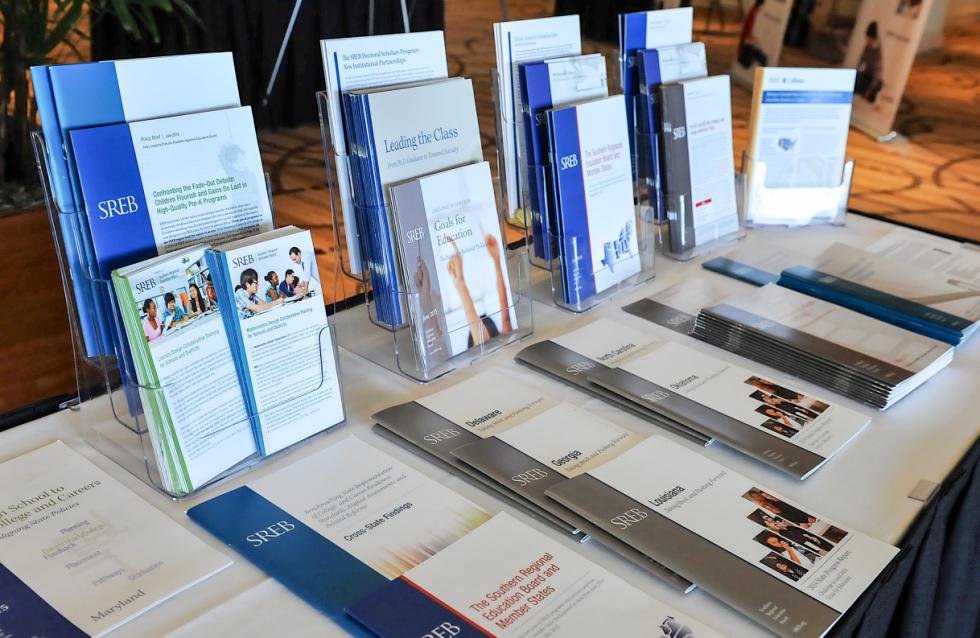 ORDER INFORMATION
Payment
Payment is accepted either by check or money order payable to the Southern Regional Education Board (in U.S. dollars) or by credit card (Visa, MasterCard or Discover).
Purchase orders are accepted from federal, state or local government agencies and qualified institutional buyers. Please provide either a fax or hard copy of the purchase order when ordering.
Please note: We are required by law to collect sales taxes on all orders shipping to an address in the state of Georgia. If you are tax exempt, you must fax a copy of your State of Georgia tax exemption certificate to SREB at (404) 872-1477, and upon receipt, your tax charges will be subtracted from your order total. Once your certificate is on file, you will not need to provide a copy again.
Shipping
All standard orders in the contiguous United States are shipped via UPS, FedEx or USPS. If you have a preference, please let us know, otherwise we will send your order via the most cost effective method.
Shipments to Alaska and Hawaii will be sent via UPS ground, unless otherwise requested.
Customers in the contiguous states should allow up to two weeks for processing and delivery of orders. To receive an order more quickly, see the information on rush orders below.
Shipping will be calculated based on the weight of the shipment. You will receive a final invoice with the total cost, including final shipping costs.
Rush Orders
We will be happy to rush your order. Rush orders can be sent by Federal Express or UPS.
Return Policies
SREB permits the return of books only under certain conditions. Returned books must be in resalable condition. We cannot accept books for refund without authorization from SREB.
Claims for damages or errors should be made within 30 days of receipt.
Returned books must be received by SREB within 90 days of original shipment.
Customers must pay all return shipping charges, unless SREB is responsible for an error.
We cannot honor requests from book dealers for credit for overstock conditions.
Contact Information
Southern Regional Education Board
Publication Orders Department
592 10th St. N.W.
Atlanta, GA 30318-5790
Email: publications@sreb.org
Phone: (404) 875-9211, Ext. 236.
Fax: (404) 872-1477