Boosting College Success in the South
SREB Student Success Advisory Council Releases Report
Increasing college success outcomes is a collective goal of our country. Gains in college completion in the South will contribute significantly to moving the needle in the right direction for college completion. The Lumina Foundation's Stronger Nation report outlines how America can reach at least 60% of the population earning a postsecondary credential of value by 2025. Increasing the number of students who apply, enroll and complete some form of postsecondary credential is directly related to enhancing the economic growth, vitality and prosperity of the South.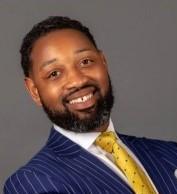 As the vice president of postsecondary education at the Southern Regional Education Board, I am excited to announce the release of the Student Success Advisory Council report on improving student success in the South. This is an important piece, especially as we face the possibility of recession and face a continuously evolving economic future.
To be successful financially in this country, it is increasingly critical for students to earn a credential after graduating high school — one that instills the valuable career skills required to get a great job. Our personal economic mobility, as well as the economic health of our state, region and nation, both depend on graduating enough skilled workers to power high-needs industries.
Students made one key request: Assume that all students need more help with some aspect of college and provide access to a knowledgeable resource person or mentor who can point them in the right direction.
The Student Success Advisory Council, convened in late 2021, was made up of leaders from colleges and universities, state-level postsecondary agencies and state legislators. Its purpose was to identify challenges and recommend policies and practices to support the retention, graduation and career entry of students historically underrepresented in postsecondary education. We have been especially focused on helping students from low-income families or rural communities, Black, Hispanic, and Native American students, and those who would be the first in their families to attend college.
A key aspect of the council's work was bringing those students to our meetings to be sure their voices are heard. The council spoke with over three dozen college students in undergraduate and graduate programs across the South and met in person with a dozen students from local Atlanta colleges. Overwhelmingly these students made one key request: assume that all students need more help with some aspect of college and provide access to a knowledgeable resource person or mentor who can point them in the right direction.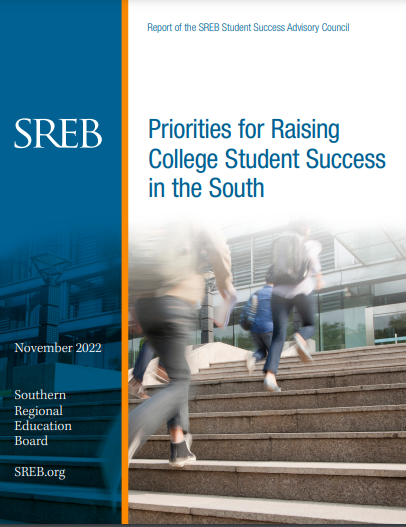 In September 2022, the council met at the SREB Student Success Summit to finalize the report and plan next steps. The report outlines recommendations for improving student success in the areas of affordability, student success coaching and workforce preparation. These recommendations aim to address the declining enrollment and completion rates in higher education which have been exacerbated by the pandemic. The report highlights the need to focus on access, opportunity, success and preparation for careers for every student.
Each recommendation includes action steps to unite state and higher education leaders in pursuing both policy and practice solutions to best serve students and our economy. Together, we can ensure that all college students in the South have the opportunity to succeed.
Don't miss the opportunity to be part of this important conversation — be sure to read the report and sign up for the SREB webinar.