Cyberattacks: Helping Schools Fight Back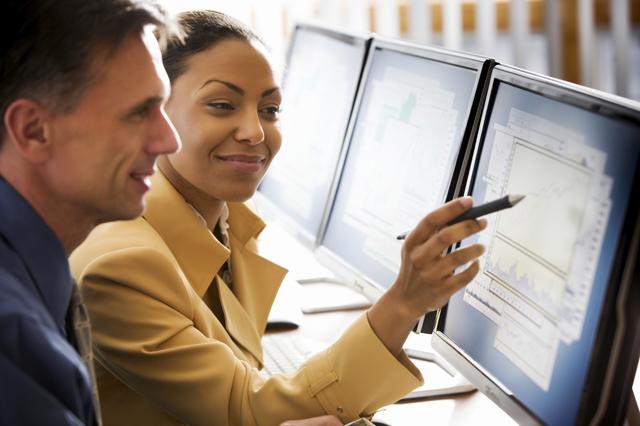 Nearly 60 percent of U.S. school districts report cyberattacks infrequently — every month or less, according to a recent Consortium for School Networking report. But in November, David Couch, K-12 Chief Information Officer at the Kentucky Department of Education, made a startling announcement. Couch told the SREB Legislative Advisory Council that he'd seen over 4 billion attempted cyber-attacks in one year in his state.
Is this because districts have no way of reliably detecting attacks? Or is it due to an understandable reticence to announce the number of attempts they've seen (and possibly invite more)?
SREB helps state agencies, districts, schools and institutions with training opportunities on critical technology issues. The SREB Educational Technology Cooperative offered sessions at the meeting on the Privacy Technical Assistance Center and the Federal Student Aid office of the U.S. Department of Education. Speakers explained to K-12 and postsecondary members the many resources available to ensure student data privacy and security, as well as the regulations (FERPA, COPA, IDEA and others) that schools and colleges must abide by. They provided real-world examples of attacks, worked through various scenarios and responses, and answered questions in an informal setting to alleviate fears of "asking a stupid question."
Training on best practices for privacy and security is one of the best defenses against phishing and ransomware attacks, the two most popular types. Frequently updating staff passwords is the top practice for improving cybersecurity, according to the CoSN report. Employees are often the weakest link in cybersecurity.
Another way that SREB can help schools and colleges is through access to cyber insurance — with a volume discount due to consortia purchasing agreements. The report states that 49 percent of school districts purchase some type of cybersecurity insurance.
For more information, check out these helpful resources:
CoSN's 2017 Annual Infrastructure Survey Report
Student Privacy 101: Student Privacy at the U.S. Department of Education
Resources for K-12 school staff, educators and districts that address the Family Educational Rights and Privacy Act (FERPA) and other data concerns.
Resources for staff and educators of postsecondary institutions that address FERPA's requirements and guidance on handing and protecting personally identifiable information of students.
U.S. Department of Education's Office of Federal Student Aid
U.S. Department of Education – Family Educational Rights and Privacy Act - information on the federal law that protects the privacy of student education records.
Or contact Wanda.Barker@SREB.org.