Florida Middle School Creates Success Academy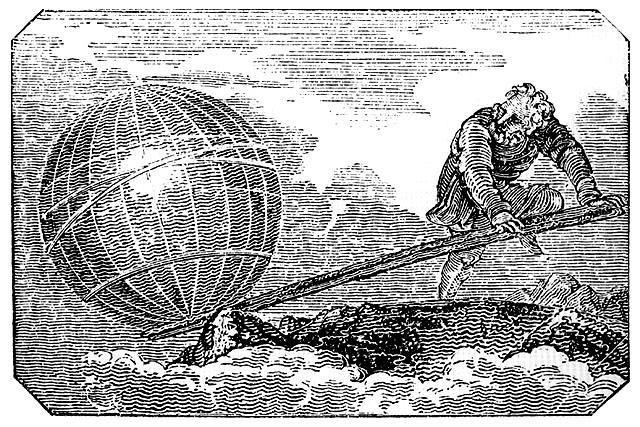 Pinellas Park Middle School is about as challenging a school as you can find in Florida. The state has assigned it a grade of D for the past several years. All of its students receive free lunch. Twenty-three percent of its students have already been in some form of drop-out prevention program prior to enrolling at Pinellas Park.

Despite that, the school is a very positive place. The campus is aesthetically appealing; clean and well taken care of. Positive messages are painted along the walkways between buildings, and staff in the front office are friendly and welcoming. There is a strong sense the school is moving in the right direction, that there is a purpose and a plan, and that teaching and learning are happening. Principal Dave Rosenberger, an experienced principal in the system but new to Pinellas Park, combines a sense of urgency with a calm demeanor. He is determined to turn things around.
The Success Academy at Pinellas Park Middle School
A critical, strategic component of Pinellas Park's reform plan is its Success Academy. It serves 80 students who need a more focused and supportive environment in order to succeed. Some of the students have a long history of discipline referrals for disruptive behavior, while others have become disengaged without becoming disruptive. Some have been retained or are in danger of being retained, while some have had attendance issues.

The Success Academy is designed to meet the needs of all of its students. Instruction and coaching for students are differentiated, because they have different needs, interests and ability levels. Instruction focuses on real-world and hands-on applications, with an active career-technical program that allows cross-enrollment for many of the academy's students.
Great Teaching Makes All the Difference

When I visited the school last April, I had a chance to observe a social studies class where the teacher had his students create political campaign commercials. Two students were running against each other in a hypothetical political race, and the class had been divided into campaign teams to support the rivals. During the class period I observed, students were reviewing and critiquing their campaign videos. The teacher used this opportunity to give students tips on how they presented themselves and linked their activity to how politicians present themselves in a democracy.

The students were actively engaged in the lesson and acting at a high level of cognitive complexity. The lesson could have been in an honors class in any school in the country, but it was being taught in a drop-out prevention program to at-risk students. After I stepped out of the classroom, one of the school's assistant principals turned to me and said, "Any one of those 10 kids could tear up a school." Instead, they were getting great teaching, and they were learning.
Teacher Selection Is Key
The administration at Pinellas Park has made staffing the Success Academy a top priority. Without the right teachers, nothing else would matter. In selecting Success Academy teachers, the school's leadership screens for experienced teachers who are reflective, open to learning, and likely to build positive relationships with students and their colleagues. Interviews tend to focus on a few central questions: "In reflecting on the school year, what do you perceive? How did it go for you? What were your successes? What were your challenges?" The interview team listens carefully to how the prospective teachers reflect on what has happened in their classrooms — believing the best predictor of future performance is past performance. The leadership team has an affinity for self-reflection and self-improvement in teachers.
Beyond the Classroom
School administrators realized too many students had weak social and personal coping skills and needed specialized interventions and support beyond the classroom. A social worker was brought in to provide counseling services to the students, stay on top of attendance issues, and help students develop social skills.

Continuous progress monitoring for both students and teachers in the Success Academy ensures that high expectations are met and surprises are few. Students are categorized into four bands:

•Those at the highest level and are on track to successfully graduate from the academy and its supports.
•Those still needing Success Academy supports, but are doing well in the program and are included in its Honor Academy.
•Those struggling are divided into two groups — lower-risk and higher- risk students. The Success Academy's department chair tracks the lower-risk students and gets weekly updates on their status.
•The highest-risk students were personally monitored on a daily basis by Assistant Principal Connisheia Mathews during the first 18 months of the program to build a rapport and set high expectations for both students and teachers.

Progress monitoring helps ensure nothing is left to chance, and no one is left behind. Progress monitoring also involves regularly tracking data for each Success Academy teacher, with year-to-year and teacher-to-teacher comparisons of student attendance, referrals, grades and other data.
Students Know They Are Valued
The school's teachers and administrators work together to avoid any stigma being attached to the Success Academy. When I visited, the academy was housed in well-maintained portable units, but the leadership team worried about the message that might send. This fall, the academy moves into a permanent building — conveying the idea that the Success Academy and its students are central to the mission and vision of the school.
Evidence of Success
The Success Academy is making a big difference for its students. There is a 54 percent increase in attendance and a 55 percent decrease in referrals. More than two-thirds of the academy's students increased their grade-point averages, and 93 percent of eighth-graders were promoted.
The Role of Leadership
Attentive school leadership is key to making the Success Academy effective, and continuous progress monitoring is essential. Mathews and the other members of the leadership team are very involved in the day-to-day work of the academy. For example, rather than send Success Academy students to in-school suspension, Mathews pulls those students into a room next to her office and teaches them herself until they are ready to go back to their classes.

The concept behind Success Academy is fairly simple, but it is the investment of the school's leadership team that makes it work.