'I almost wasn't': Ph.D. graduates, experts urge self-care
A critical topic that often gets overlooked in the drive to earn a Ph.D.: taking care of yourself.
The issue was on full, courageous display at the 2018 Institute on Teaching and Mentoring, the nation's largest gathering of underrepresented Ph.D. students and graduates of color. At the banquet celebrating the previous year's newly minted graduates, many spoke of their emotional and health struggles during their long journey to the doctorate.
Texas A&M University Ph.D. graduate Dr. Brian Walton told the audience of 1,000 that he had gone to his advisor's office to quit his academic pursuits after ending up in the hospital, suffering serious panic attacks from the stress. A friend suggested he take the summer off, which helped significantly.
Walton became the first African-American scholar to finish a doctorate in bioengineering at A&M. "But I almost wasn't," he said. "Mental health is critical."
University of Tennessee-Knoxville education administration Ph.D. graduate Dr. Cedelle Niles also urged scholars to be self-aware, take breaks, and practice self-care. Two fellow SREB scholars in Knoxville helped mentor her, added Dr. Niles. "When you think you can't, borrow someone else's confidence in you."
Practical advice
Experts agree with the banquet speakers that finishing graduate studies, and the pressure that comes with it, can take a real mental and physical toll.
"There is absolutely nothing easy about pursuing a graduate degree. Long hours of sustained reading, writing, and thinking, coupled with the regular challenges of our everyday lives, can often lead to exhaustion, frustration, and burnout," writes Dr. DeWitt Scott in Inside Higher Ed.
Dr. Scott, who finished his Ph.D. at Chicago State University, suggests the following mental- and emotional-health practices for surviving a Ph.D. program and succeeding in academia:
Always take at least 15 minutes out of your day to reflect on all the things you're grateful for. Positive reflection mediates negative feelings and unfavorable thoughts.
Set aside one day (or two) each week to take a break from your classes, dissertation, or other graduate school projects. Working seven days a week can put you on a path to burnout and lower-quality output.
Exercise is a must. Not finding time to work out now will force you to make time to deal with health problems later. Exercise also allows you to blow off steam and clear your mind.
Spend time with at least one person in your life who loves you. Nothing is more refreshing mentally, emotionally, and spiritually than to spend a couple of hours every week with someone who loves you for who you are — not for your accomplishments. It might be your spouse or significant other, your child, or a close friend.
Participate in a service project that has significant meaning for you and aligns with your values. Volunteering can help you maintain much-needed balance.
"When you think you can't, borrow someone else's confidence in you." – Dr. Cedelle Niles
Dr. Asia Ferrin, an assistant professor of philosophy at American University in Washington, D.C., warns in a column for Diverse against wrapping too much of your identity in your educational pursuits — especially if you are the only student of color in your graduate program. This will reduce your chances for disappointment, she says, because no graduate student achieves perfection in all they do.
She urged doctoral students to focus on getting to "the other side" by practicing self-care tactics such as reserving time for themselves and regularly seeing a counselor or therapist; finding multiple mentors and mapping out a role for each; and seeking academic and life help whenever necessary.
What support feels like
During last fall's Institute on Teaching and Mentoring, Dr. Andrew Jones, a Ph.D. graduate in engineering from the Massachusetts Institute of Technology, described the pressures of entering Florida A&M University as a 13-year-old undergraduate. It took him until age 31 to complete his doctorate, he said, noting that he kept to himself too much. He found support once he became more willing to spend time with friends.
"You need to bring the rest of your life to your Ph.D.," Dr. Jones said.
Cornell University Ph.D. engineering graduate Dr. Jorge Mojica Santiago shared a sobering personal story. During his doctoral studies, the native Puerto Rican lost a good friend to depression, and the emotional impact led Santiago to doubt his own ability to complete his doctorate. But "this incredible community inspired me," he said. "Please take care of yourselves, physically and mentally," he urged the audience of scholars.
The Institute community "raised me," said Dr. Coddy Carter, an educational psychology Ph.D. graduate from the University of Alabama, Tuscaloosa. "This degree is bigger than this moment. It affected my whole family and community."
Dr. Bessie Rios Gonzalez, a science and technology Ph.D. graduate of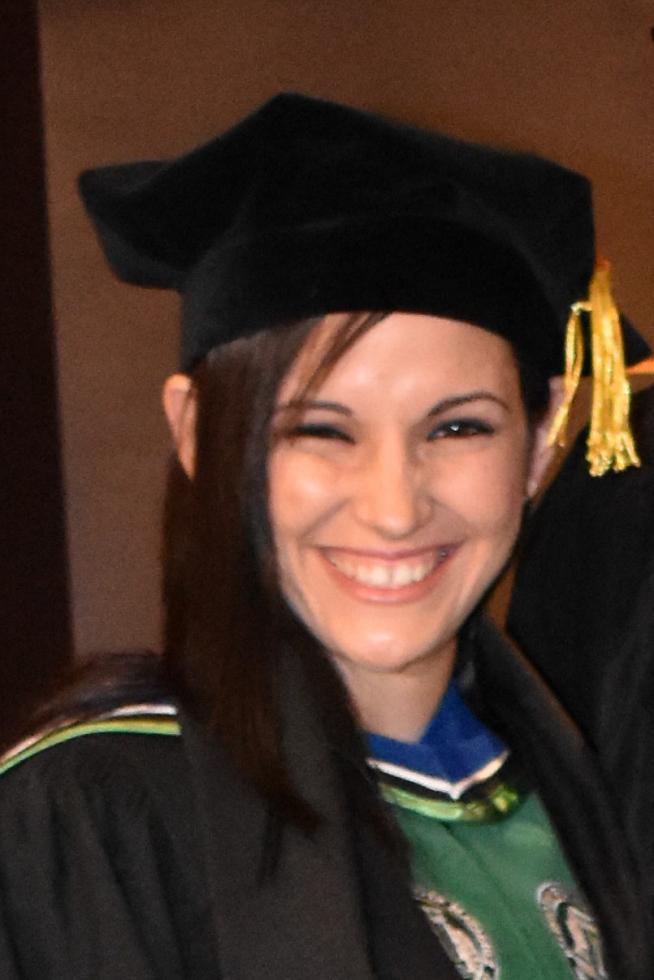 the University of Puerto Rico at Mayaguez, tearfully recalled when Hurricane Maria struck just as she was finishing her doctoral research. She was fortunate; others lost all their research, to say nothing of lost homes and loved ones. It was "very hard," Gonzalez said, but "nobody … no situation or force of nature can make you give up. Please, never give up."
Encouragement can mean everything. Dr. Harold Love, who finished his Ph.D. in public administration at Tennessee State University in Nashville, started his graduate program in 2009 and finished last year. Along the way, in 2012, he ran for the state House — and won.
Love said the SREB-State Doctoral Scholars Program supported his studies, and program director Dr. Ansley Abraham "kept calling and emailing," encouraging him to finish. Dr. Love's advice for scholars on the journey? "Keep pushing."