Joan Lord Retires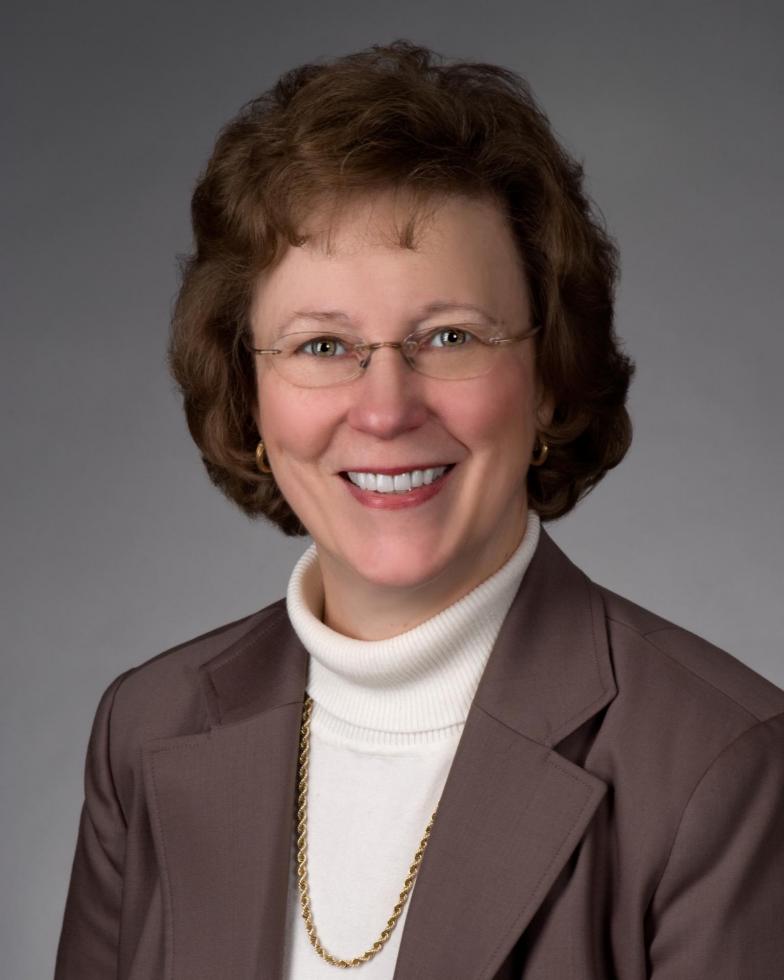 Joan Lord has always put the and in "policy and practice." In nearly twenty years at SREB, Lord has overseen policy research and analysis, worked with her share of policy commissions, and written innumerable policy briefs and recommendations, always with the second half of the pair — practice — firmly in mind. Policy is not, to her mind, an empty intellectual exercise but an action plan, a living document to improve the region's education from top to bottom.
For Lord, who retired at the end of June, educational policy, with all the data and research and negotiations that go into it, is about education on the ground, in the classroom, where students and teachers do their work. This of course is SREB's mission as well. "For me," says President Stephen Pruitt, "the highest compliment an educator can receive is that he or she made a difference in the life of a student. We are safe in saying Joan made that difference for many."
Lord retires as vice president for education data, policy research and programs, though she is staying on through 2019 as special advisor to the president on the Council on Collegiate Education for Nursing. It's a broad palette — and part of what made her so effective over two decades of service was her "ability to get along with anybody," in the words of president emeritus Dave Spence. This could mean anything from "pulling people together around the office" to her work on committees or with outside consultants as "our de facto negotiator, a Jacqueline of All Trades. She was the person I would look to for that."
Ansley Abraham, director of the Doctoral Scholars Program, one of the programs Lord oversaw, says that this ability translated within the office to "always having my back and always being willing to listen." Alice Anne Bailey, director of Go Alliance, which Lord created at SREB soon after coming on board, agrees. "As a manager," she says, "Joan cared about you as a person, not just an employee. She helped in your development. And she was passionate about the work — she lived and breathed it."
She looked at what was, noticed what wasn't, and thought "What if?"
Go Alliance, with its sister program Go Alliance Academy, provides a perfect example of Lord's goals and methods. Today it thrives as an interstate cooperative working to increase high school graduation rates and boost postsecondary degree completion, especially for those who would be the first in their families to enroll. But in 2001, nothing like it existed. She looked at what was, noticed what wasn't, and thought "What if?" Lord began talking to educators in three states with similar but unrelated grants. Could they benefit from such a program? Did they want to meet and discuss it? They could and did, and today Go Alliance has grown into a collaborative program crossing 16 state lines, providing educators and agencies with expertise in policy, program design and research — expertise that continues to improve people's lives and prospects.
Her path to SREB put Lord in a perfect position to lead such initiatives by consulting with and convincing both state agency officers and staffers, both student teachers and superintendents. She knows the myriad moving parts of education from pre-K to postgraduate, having lived and breathed many of them herself, and still more important she knows the people who make those parts move. After earning university degrees at Vanderbilt, Florida State and Georgia State, Lord worked as a secondary English teacher in Nashville and held administrative positions within the Georgia university system including interim vice chancellor, interim university president and vice president for academic affairs. She knows education in the South inside and out, from all sides of the desk.
In all of Lord's work she has kept her eye on, as Pruitt puts it, "the betterment of educational opportunities for students. She has done so with care, compassion and a drive to make all those around her and all our states better." She has always been more interested in results than in personal spotlights or bylines. Lord was "masterful at crafting a sentence or a message," in Abraham's words — no doubt a legacy of her English teacher background — so "by the time a document was published, we knew it had been prayed over with both hands." Perfectionist or not, though, she "never lost the ability to share a laugh with her staff. I loved having Joan as a boss."
This "stickler-ness," combined with people skills, let Lord focus on goals while staying in the background. (Spence: "Joan was easy to underestimate.") Goals, in fact, were themselves a goal. SREB's Goals for Education — published in 1988 with an eye on 2000, refreshed in 2002 and 2016 — should be more than aspirations, Lord argued. They need to be relevant to the year we find ourselves in, flexible enough to accommodate change, useful in the classroom as well as the boardroom.
"Where are we on this?" is a question many of Lord's colleagues and reports will have heard innumerable times in her years at SREB — along with "How are we doing?" and "What will it take?" Policy in practice and with people made her motor run, and she always made sure it ran toward results. That takes a hard look at details and a light touch with people, and fortunately for many thousands of students, Lord's talents run both ways. Her insistence on bringing together policy and practice, commission recommendations and state reports, colleagues from everywhere and ideas from all sources, is summed up best in another of Lord's favorite phrases, "stronger together."