Math and Literacy Teaching Strategies Have Deep, Lasting Effect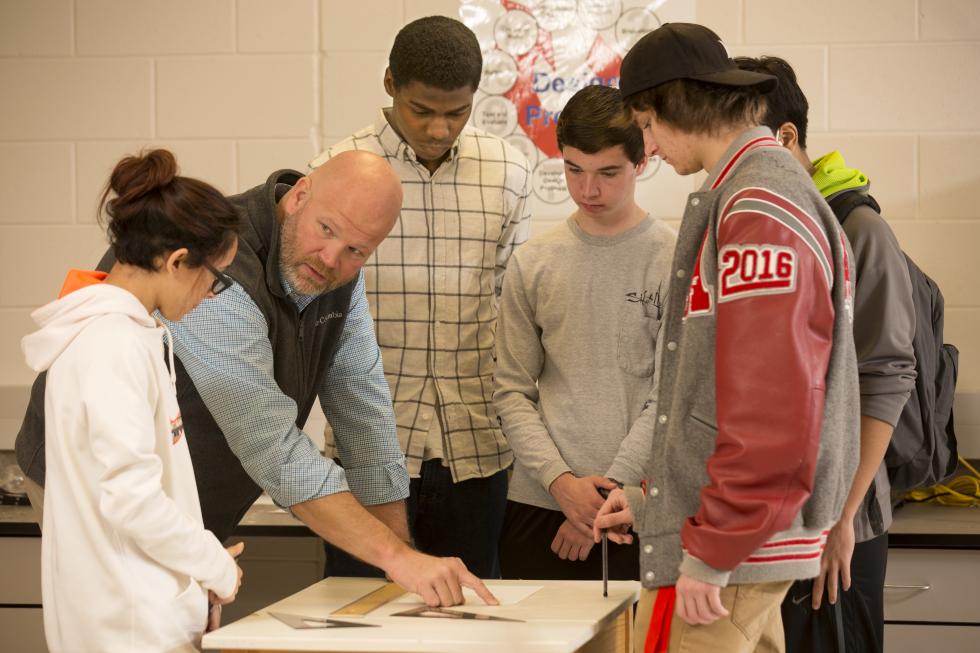 Want to see where good teaching happens? Watch what students are doing in the classroom. Sounds obvious, maybe, but as SREB senior vice president Gene Bottoms says, "We observe teachers and what they're doing all the time — but we miss a big piece of the puzzle if we don't see what the kids are doing as a result."
So SREB asked My Student Survey to see how our training in powerful literacy and math teaching tools is paying off in the classroom.
The firm surveyed thousands of students in grades six-12 this spring, and the results are pretty remarkable.
SREB's Mathematics Design Collaborative and Literacy Design Collaborative training is meant to help teachers guide students to think more deeply about texts and numbers, become resources for one another, and do higher-level work. And it's doing just that. On virtually every item measured — 77 out of 78 — students reported those practices more often in classrooms overseen by SREB-trained teachers than in control classes. Students clearly understood the concepts, and they gave teachers better performance ratings on nearly three-quarters of math items and 100 percent of literacy items.
Researchers observed an especially strong difference in remedial classes, where the effects of these innovative practices were six to 10 times greater (compared to control groups) than in regular and honors classes.
Another striking result: the training is effective for all teachers, new and experienced, and it gets more effective every year. Teachers in their third year implement these strategies three to five times more frequently than teachers in their first or second, and the strongest effect of all emerges with teachers who've been in the classroom more than 10 years. Clearly these strategies hit home with even the most experienced professionals.
With more than 37,000 students surveyed, those are impressive results across widely varied classrooms, course levels and subject matter. The SREB literacy and math teaching strategies show great promise in coaching and professional development, helping all teachers and students reach for their best.