Why Open Educational Resources matter in the future of education
A Q&A with SREB's Charlotte Dailey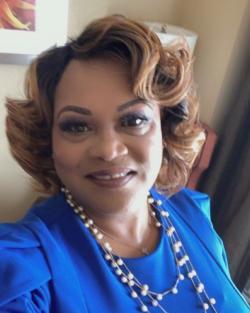 Charlotte Dailey joined SREB in 2021 to lead our work on open educational resources. We spoke with Charlotte about why OER matter and why she works in this field.
For those who don't know, what are open educational resources and why do they matter to the future of education?
Open educational resources are materials that can be accessed freely. They are openly licensed and available to be reused, remixed, revised, retained or redistributed. Materials that are truly OER have few to no restrictions for use in learning.
Research shows the use of OER increases opportunities for postsecondary education by creating equitable access to these resources for all students. Therefore, using OER makes college more affordable when students do not have to pay for additional textbooks and other materials.
As the costs of a college education continue to rise, many students are faced with the decision to take fewer classes, proceed without purchasing some textbooks, or forego a college education altogether. OER provide classroom resources to students at no cost.
How is SREB working with states, colleges, and schools to expand the use of these free and open resources?
SREB is committed to advancing access and equity in education, ensuring that every student, especially those who are most underserved, can access a quality education at every level. Further, SREB realizes that there is an even greater connection between the completion of postsecondary educational credentials for students from low-income and rural backgrounds and these students' opportunity to successfully enter the workforce, helping eradicate systemic poverty and contributing to students' upward mobility.
SREB's work on OER is supported by the William and Flora Hewlett Foundation to increase awareness and share policies and practices among educators, state agency administrators and policymakers. SREB also is identifying state legislation that has improved, or has potential to, improve access to and awareness of OER, and how these resources can benefit students.
How can OER make a difference in helping more college students stay enrolled and complete their degrees?
As more colleges and universities offer no-cost OER rather than textbooks and classroom materials, students may be able to afford to take more courses per semester. Also, research tells us that students are more engaged and active in course assignments when using OER. The more students are actively engaged, the more they will complete courses towards graduation.
You've held SREB webinars about how OER are taking hold in dual enrollment for high school students. What's this about and why is it important?
Using these free resources, more students can participate in dual enrollment courses in high school, meeting academic requirements for high school graduation and taking college courses at the same time. This practice has the potential to shorten the time students take to complete a college degree. In some cases, students can complete an associate degree by the time they finish their high school diploma.
Dual enrollment programs are often tuition-free for high school students. But the cost of textbooks and other classroom materials may be a deterrent for some student populations. Offering OER at no cost to students in dual enrollment programs widens the window of opportunity for more students to participate in postsecondary educational opportunities.
Why do you do this work?
Most of my career has been spent doing work to expand education, housing and economic development opportunities for underserved populations. This is exactly the focus of our OER work at SREB.
Tell us more about yourself.
I was born in Memphis, Tennessee, but raised in the small town of Tillatoba in northern Mississippi. As a little girl, I spent time with other children from families in the area and quickly realized their lives were very different from mine. Many of the children could not begin school at the beginning of the year when I did. Their parents and other kinfolk were sharecroppers, and they were responsible for working in the fields. They couldn't go to school until the crop was harvested.
I heard stories from the other children about how they were going to get married and raise crops, move north, or work at the local textile plants. None of them talked about going to college. That's just the way it was.
I decided when I was in fourth grade that I was going to the University of Mississippi. I had no idea how or when, but I knew why. We didn't have college days at Coffeeville High School, so when I was a junior I talked our school counselor into getting me into the MOST (Mississippi Outreach to Scholastic Talent) conference at UM. (It may not have been called that in 1980.) I got accepted and enrolled, but I dropped out during my junior year for lack of financial support. I returned as a 41-year-old non-traditional student to complete my degree.
I'd like to one day live in a world where every child can pursue college, and other opportunities, and succeed.
What else should education leaders know about OER?
OER can provide much more than college affordability. Classroom materials that can be accessed from a mobile device are more appealing to students than carrying around a heavy textbook! OER have the potential to ignite students' passion to learn.