Who is the Adult Learner?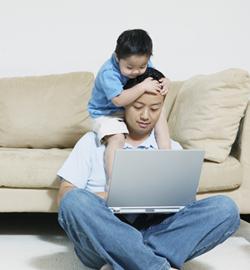 Adult learners are a diverse group – typically age 25 and older – with a wide range of educational and cultural backgrounds, adult responsibilities and job experiences. They typically do not follow the traditional pattern of enrolling in postsecondary education immediately after high school.
They often return to school to stay competitive in the workplace or prepare for a career change. And they usually study on a part-time basis, taking one or two courses a term while maintaining work and family responsibilities
Adult learners often:
Seek online learning
Enroll in certificate and non-degree programs at colleges
Have "stopped out" of education with intentions to return
Need refresher courses to prepare them for college work
Barriers adult learners face:
Career, family and financial responsibilities
Rigid schedules
Tight budgets or debt
Poor academic preparedness and self-confidence
Lack of information about services
Adult learners need:
Flexible class schedules
Financial aid
Child care services
Transportation options
Distance learning options
Course credit for life and job experiences
Academic and career services
Awareness campaigns that promote available education
Sources
Nebraska Institute for the Study of Adult Literacy summarizes assumptions about the adult learner based on the research of John Dirkx and Ruth Lavin and Sol Pelavin's The Adult Learner Model.
U.S. Department of Education, National Center for Education Statistics Brief, Reasons for Adults' Participation in Work-Related Courses, 2002-03, May 2005, Internet release