SREB Doctoral Scholars Program's leader will receive presidential service award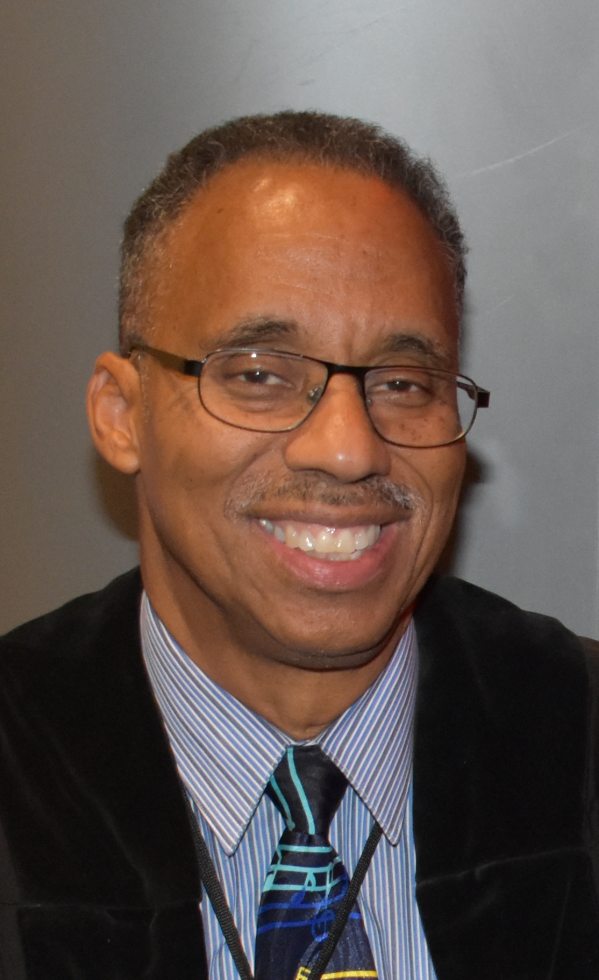 Ansley Abraham, the longtime director of the Southern Regional Education Board's Doctoral Scholars Program, will receive the nation's highest honor for mentors who help to expand the nation's talent in science, technology, engineering and mathematics.
Abraham is among the 15 recipients of this year's Presidential Awards for Excellence in Science, Mathematics and Engineering Mentoring.
The White House announced the new honorees.
"It's meaningful because it's recognition of a lifetime of work," Abraham said. "I work to try to really make a difference in the lives of individual students and to improve the diversity on our college and university campuses."
After joining SREB in 1985, Abraham became the first director of the Doctoral Scholars Program in 1993. Under his leadership, the program has increased the number of doctoral degrees earned by underrepresented students of color seeking faculty careers.
Supporting more than 1,900 scholars at 108 institutions in at least 30 states, SREB's program works with states and institutions to provide students — who gain admission into Ph.D. programs on their own accord — with scholarships, leadership development and mentoring so they can become effective teachers, researchers and mentors.
Many of the program's graduates have become professors and leaders in higher education and in their respective fields.
Despite the success of the SREB program, the shortage of faculty diversity continues. "There's a lot that still needs to be done," Abraham said.
"Dr. Abraham, or Dr. A as he is widely known, is so deserving of this national award for excellence. His leadership of the SREB program since its founding has brought tremendous talent to our institutions across the South in STEM-related and other fields and has made an impact on education across the country," SREB Stephen L. Pruitt said.
"Our scholars continue to pass along his legacy of greater opportunity to their own students," Pruitt said.
A Tallahassee native, Abraham earned his undergraduate, master's and doctoral degrees from Florida State University.
The Compact for Faculty Diversity, the group of organizations that launched the Institute on Teaching and Mentoring, also won the award in 2000. The Institute, led by SREB, is the nation's largest annual gathering of underrepresented doctoral students and faculty members. It has grown from an event with only a handful of attendees into a conference attracting more than 1,000 Ph.D. scholars.
The next Institute on Teaching and Mentoring is planned for October in Atlanta.
Since 1995, the presidential mentoring awards have honored more than 330 individuals and organizations serving as leaders in the academic and professional development of the future STEM workforce, especially for underrepresented racial and ethnic groups, women, persons with disabilities, and others.
This year's awards will be presented in an online ceremony on Friday, Feb. 11. Awardees usually travel to Washington, D.C. for recognition events and professional development opportunities. They also receive an award certificate signed by the president and a $10,000 award from the National Science Foundation.
Selection committees of outstanding scientists, mathematicians, education researchers, and educators review nominations. Recommendations are sent to the White House Office of Science and Technology Policy for final selection.
In announcing the mentoring award winners, President Joe Biden also announced dozens of educators as recipients of the Presidential Awards for Mathematics and Science Teaching.
For more information or to speak with Dr. Abraham, contact SREB Communications.