Paths to Careers in IT
Partnerships for IT Pathways: 4,000 Credentials and Counting!
By Beth Green and Jahana Martin, SREB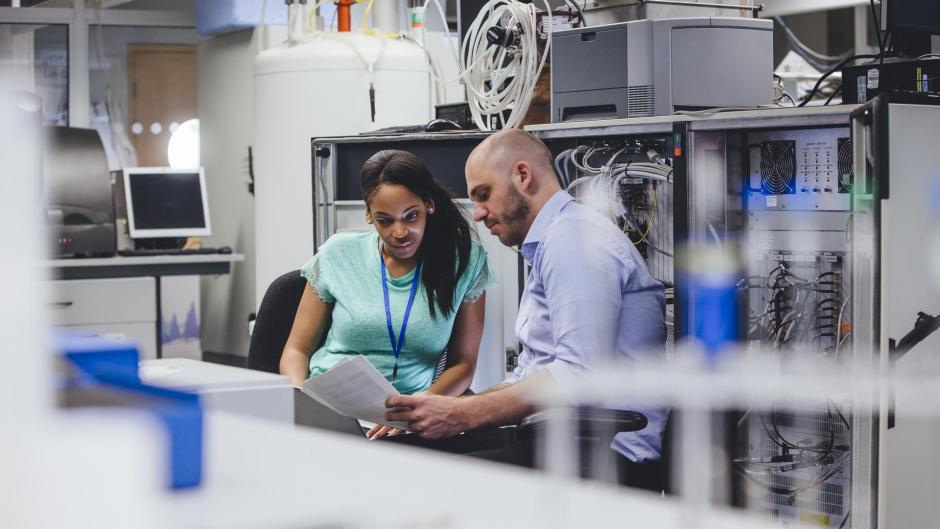 Partnerships between schools and business and industry leaders play an essential role in helping students explore careers and prepare for success after high school. The relationships students form with business and industry mentors not only allow students to engage in real-life work experiences while in school, they also help students earn certifications and credentials before they graduate.
The Academies of Louisville in Kentucky's Jefferson County Public Schools make experiences like these a key component of how they prepare students for a global workforce. "We know that every time a student engages with a business partner or touches an authentic project or problem, they learn faster. We know that exposing them to authentic work is the magic to help kids be successful," says Christy Rogers, the district's former assistant superintendent.
Academies of Louisville
The 55 Academies of Louisville serve over 17,500 students in grades eight through 12 in 15 JCPS high schools. Over 120 companies serve as business partners in support of dozens of unique pathways in these academies.
JCPS's strong pathways in Information Technology have grown out of the district's investment in administering student interest surveys, examining regional workforce data, engaging with local businesses in need of expert IT support and creating a rigorous four-course sequence leading to relevant industry certifications that will help JCPS graduates secure great jobs.
Each IT pathway includes integrated opportunities to earn dual credit and industry certifications, gain work experience, and benefit from professional mentorships with area business partners. "It's a lot of integration of work-based experience, authentic case challenges, certifications, on-site tours, field trips and guest speakers. This is grounded in student interest and industry need," says Rogers.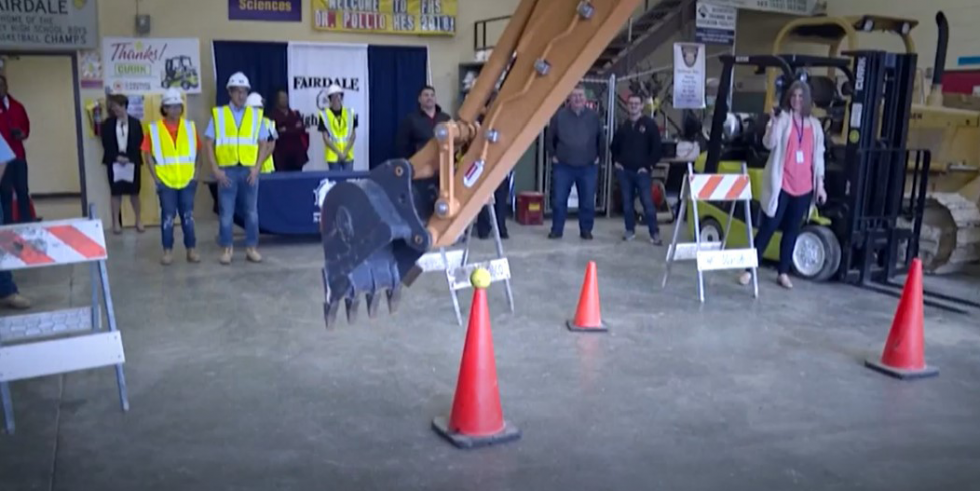 Partnering With CompTIA
One of JCPS's most important partnerships is with CompTIA, an organization focused on advancing the tech workforce through quality certification and training.
CompTIA's nonprofit organization, Creating IT Futures, helps increase access to high-demand, high-skill, high-wage IT careers among populations that have been under-represented in IT as well as among individuals who may lack opportunities to prepare for, secure and succeed in IT careers. JCPS piloted Creating IT Futures' CyberPrep curriculum, which prepares students with the foundational digital skills they need to earn IT certifications.
"It is exciting to partner with CompTIA to develop a real-world curriculum and authentic work leading to industry certification," says Rogers. That's "the ultimate goal — that our students leave with a diploma plus a certification."
Academies of Louisville students have earned over 4,000 certifications in many different areas, including the ITF+, A+, Network+ and Security+ certifications from CompTIA. "We've worked hard in the field of IT for diversity and equity to make sure we expand options for girls and girls of color. We want all students to have an opportunity to see themselves in IT," Rogers shares.
School leaders and teachers, too, can benefit from this IT curriculum model as a tool for teacher recruitment and retention. Both students and teachers can earn an industry-recognized credential through CompTIA.
Tazneen Kasem, director of Creating IT Futures' Youth Learning Program at CompTIA, says it is easy for non-technical teachers to teach this fun, plug-and-play curriculum. "It's hard to find a technical teacher who knows the content. A lot may leave and join the IT workforce. We want to build a new group of teachers who can become more technical. The way we developed the content is so anyone can teach it and have the resources to learn and teach fundamental content," she says.
The curriculum can also be used in various settings — in-person, online or hybrid. That flexibility helped JCPS educators continue instruction when schools were shuttered due to COVID-19.
Academy Perks
"We want to build digital agility for all students," says Rogers. When students enter the program, they begin building a "digital backpack" in which they keep evidence of their work. At the end of the eighth and 12th grades, students must defend their digital readiness through their digital backpacks. "Every industry certification and exposure to technology enhances their evidence. In their senior year, they must give a defense to graduate in areas of innovation, collaboration and use of technology," explains Rogers.
Students in the Academies of Louisville can also participate registered apprenticeships. Well-known businesses like Louisville-based Yum! Brands, operator of restaurants like KFC, Pizza Hut and Taco Bell, place JCPS students in IT roles like their Help Desks. Jefferson County Public Schools is a registered apprenticeship provider with the Kentucky Labor Cabinet and employs many graduates to fill IT roles in its own schools.
Explore CyberPrep at #SREBSummer
Explore CyberPrep and learn more about JCPS' efforts to grow its IT pathways at the 2022 Making Schools Work Conference in Grapevine, Texas, in sessions like these:
Session Title
Speakers
Date and Time
How Any Teacher Can Teach IT!

Jenny Schoonover, Oasis Charter Middle School, FL

Tazneen Kasem, Natasha Pender Creating IT Futures, CompTIA

Wednesday, July 20, 11 a.m. – noon

Thursday, July 21, 8 – 9 a.m.

How We Started an IT Pathway With Certifications and Seamlessly Expanded to Five Schools

James Moore, CTE Instructional Lead, JCPS

Tazneen Kasem, Creating IT Futures, CompTIA

Wednesday, July 20, 2:30 – 3:30 p.m.
Start Your Technology Education Program in the Middle Grades Today!
Sara Neiman, Tazneen Kasem, Creating IT Futures, CompTIA
Wednesday, July 20, 8:30 – 9:30 a.m.
Contact: Tazneen Kasem, tkasem@comptia.org
​This article was featured in the April 2022 issue of SREB School Improvement's Promising Practices Newsletter.