Student Businesses
CTE Students Go To Work in Simulated Workplace Classrooms
By Quinton Granville and Jahana Martin, SREB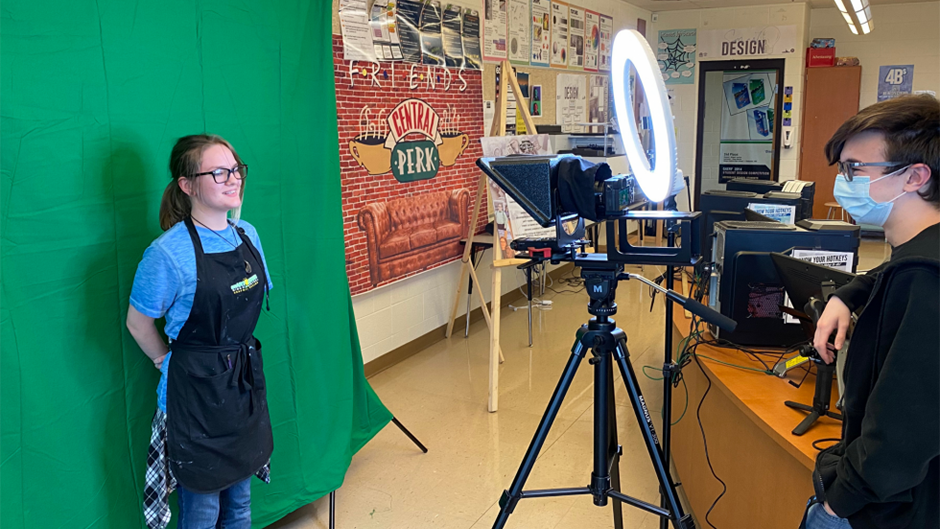 Students need more than academic skills to succeed. They need to be able to problem-solve, work in teams and get along with others to thrive in a postsecondary or workplace environment.
West Virginia career and technical education centers and high schools are using work-based learning to prepare students for life after graduation. Schools and CTE centers transform traditional classrooms into businesses to create a real-world work environment known as a Simulated Workplace. Students graduate credentialed and prepared for what comes next.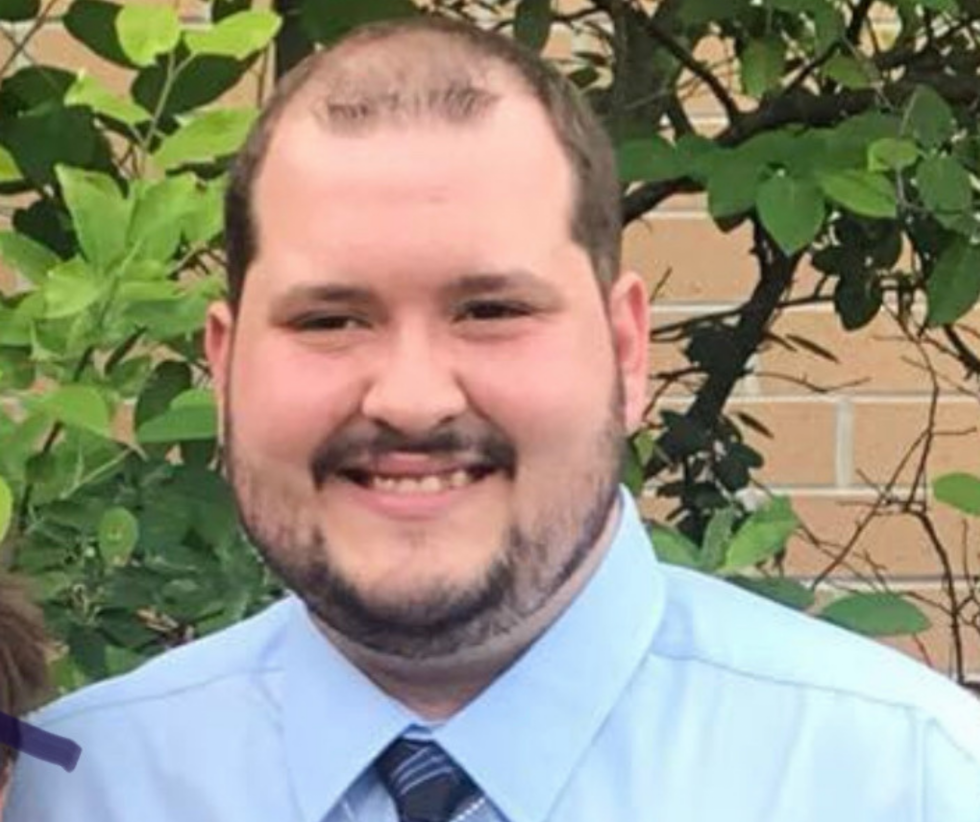 Mingo Central High School in Delbarton is a West Virginia Department of Education Simulated Workplace model school. "We want to prepare our kids for the future — the world after graduation," says Brandon Cline, a Project Lead the Way pre-engineering teacher at the school.
"To do that, there's a big push to give credentials and certifications to our students." Simulated Workplace is not just for CTE, Cline says. "This concept can be applied in any classroom and can change the culture in any learning environment."
12 Protocols of West Virginia's Simulated Workplace
Mingo Central High School is creating a student-led culture guided by the WVDOE's 12 protocols for Simulated Workplace. Student-led companies form the core of this culture: Students and teachers share responsibility for learning, which helps students take pride in what they learn, says Cline. But this instructional shift may be challenging for teachers. "If you've been teaching a while, you're used to having control of the classroom, and it's hard to let it go to the students. If you let students lead the learning and let them know they have a responsibility, it will totally transform your culture. Students want that leadership role," he says.
Students submit job applications for competitive slots and teachers conduct job interviews to select students for their programs. Cline's award-winning student-led company, Appalachian Engineering, has seen students go on to successful careers in engineering after completing their Simulated Workplace program.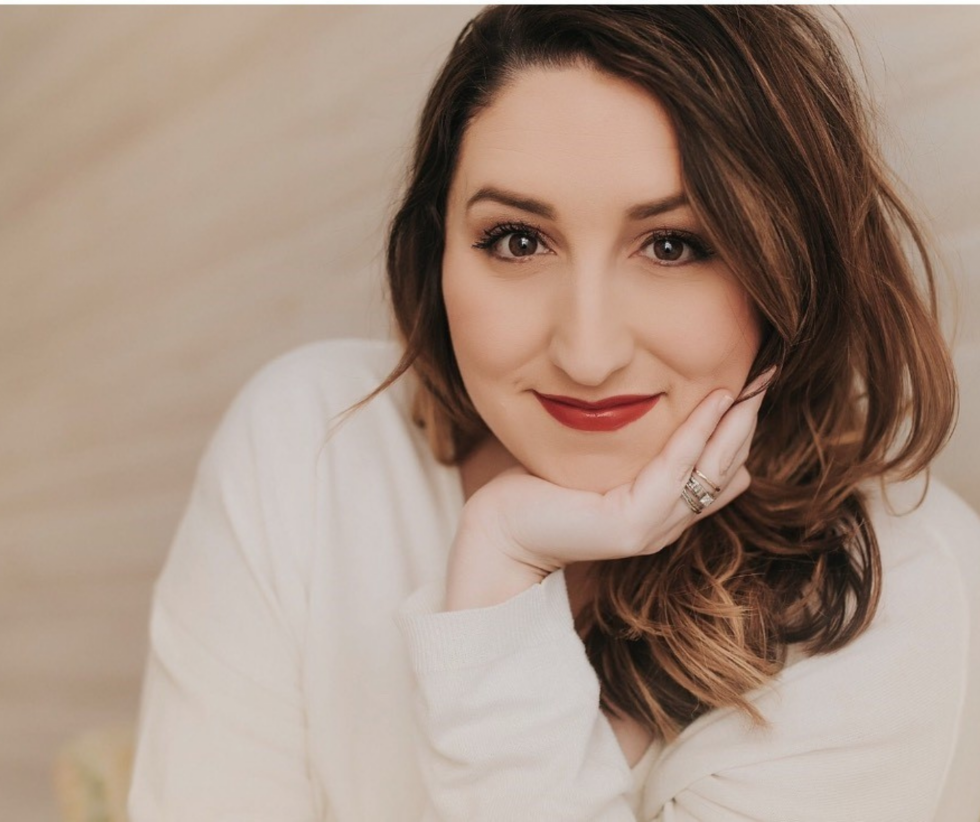 Teachers set high expectations and students learn accountability with a formal attendance system that mimics a real workplace. Students use a time clock to clock in and clock out upon arrival and departure. "You want your students to be on time like they would be at work," says Lauren Copley, graphic design teacher at Mingo Central High School. COVID-friendly apps for students' phones or laptops make clocking in and out easy so students are not all punching in on one device, she shares.
Drug-free work zones ensure the safety of all students and workers. Students know they must submit to testing and adhere to the school system's random drug testing policy. "Business and industry are always telling us, 'If we can get employees that are drug-free and show up to work on time, we would hire them.' We put a great emphasis on a drug-free work zone," says Marcella Charles-Casto, acting principal and CTE director at Mingo Central High School.
Mingo uses 6S lean management principles as a way to organize and manage the workplace. "A lot of business and industry operate under the 6s or 5s philosophy. We want to always align what we are doing here with what will happen in postsecondary or employment," says Charles-Casto. The six elements of the 6S approach are:
6S Elements
Sort: Remove unnecessary items and properly dispose of them; sorting makes work easier by eliminating physical obstacles.

Straighten: Make it easy to find and pick up necessary items, preventing loss and wasted time.

Shine (or "Sweep"): Clean the workspace daily. Cleaning leads to closer inspections of work areas and promotes safety by revealing the deterioration of machinery or equipment.

Standardize: Set a standard for how each workspace is maintained.

Sustain: Keep all equipment in working order.

Safety: Wear uniforms and proper attire and complete safety exams.
Implementing 6S helps ensure students are in safe work areas. All students receive quality safety training. "Safety is a huge component of what we do here," says Charles-Casto.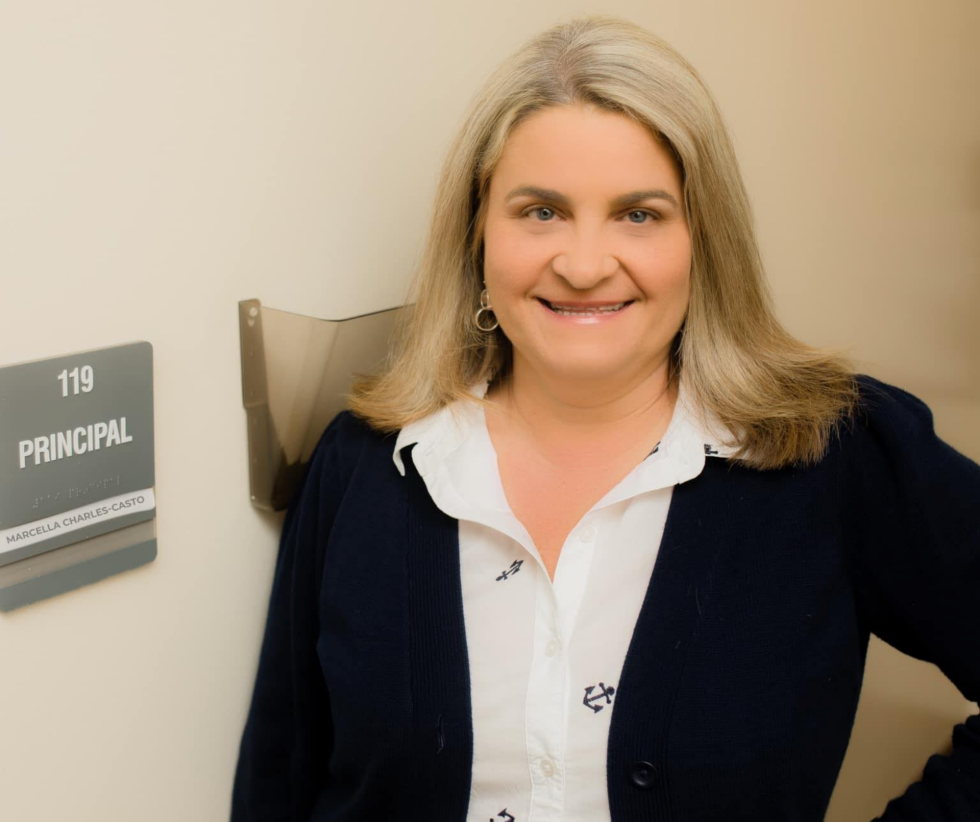 Workplace teams allow students to interview for and serve in various leadership roles in their Simulated Workplace. MCHS uses an organizational chart to list students' duties.
Students collaborate to solve real-world problems, and instruction is driven by project-based learning, which promotes student engagement.
Each Simulated Workplace company creates a company name and handbook that includes its policies and procedures. "Every class gets to take ownership and create this handbook … It's important that each company has its own identity," says Cline.
Students collaborate with the school's graphic design Simulated Workplace, Smart Design, to develop a logo and branding, videos, mock storefronts and more.
Company meetings are essential to ensure employees focus on the same weekly, monthly and yearly goals. Meetings are structured to model industry standards. For example, student-led meetings address upcoming events, projects and safety.
Charles-Casto uses onsite business reviews to gather data to evaluate the center's CTE programs. "It guides us on things to improve upon and how we are meeting standards. All the decisions made in our center are data-driven," she says.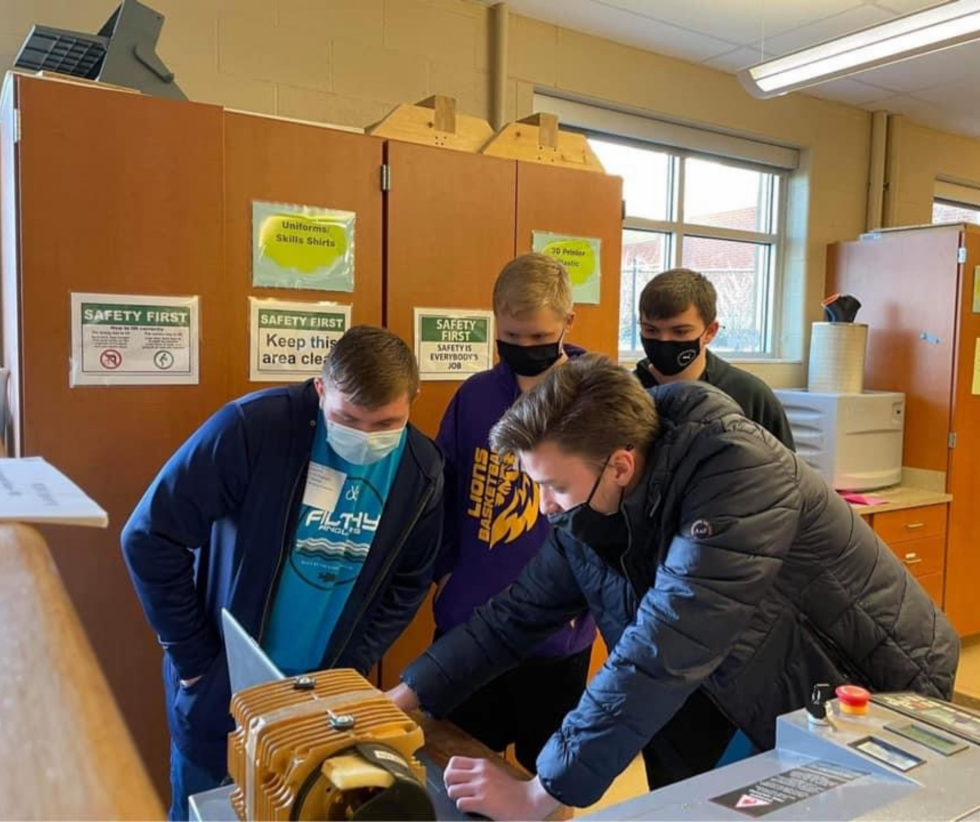 Students also learn accountability as they create their employee portfolios. Educators help students by keeping a scorecard to ensure students have all required components of their portfolios, which document their learning, credentials, certifications, letters of reference, resumes and letters of introduction.
"Every student in our CTE program walks away with an OSHA 10 certification card," says Cline. "We offer certifications that are unique to each program. Students are employable with these certifications, so it's very important to us that we make this a part of our culture."
Contacts: Marcella Charles-Casto, mcharles@k12.wv.us, Brandon Cline, bjcline@k12.wv.us, Lauren Copley, lauren.copley@k12.wv.us
​This article was featured in the March 2022 issue of SREB School Improvement's Promising Practices Newsletter.