Valuing Teachers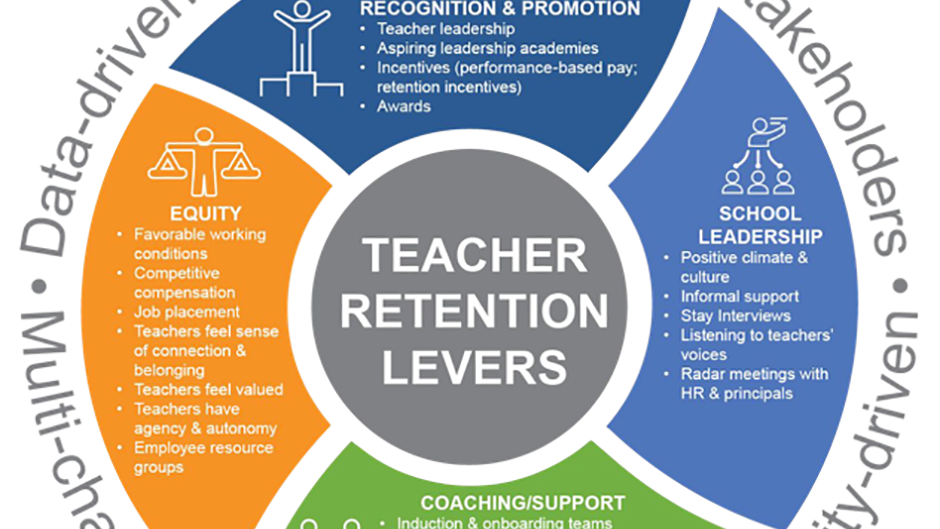 Districts Improve Teacher Recruitment and Retention
By Joe Tadlock and Jahana Martin, SREB
Good teachers are a district's greatest asset, but most K-12 school districts face challenges recruiting and retaining them, especially in low socioeconomic communities. More than any other school-related factor, teacher effectiveness arguably has the greatest impact on student achievement and success. That's why districts urgently need to recruit, prepare and retain high-quality, effective teachers.
Once quality teachers are hired, school districts must commit to continuously adopting and adapting programs and policies that persuade them to enhance their instructional and classroom management skills and remain in the profession.
To meet this need, Insight Educator Group created networked improvement communities to tackle teacher recruitment and retention in small, rural school districts in Delaware, Indiana, South Carolina and Texas. Their goal was to create awareness of the most effective characteristics of a recruitment and retention system and assist districts in those states in implementing such a system.
Using Data in Teacher Recruitment
Insight Educator Group emphasizes the importance of data to any effective recruitment and retention system. The first steps for districts are to collect meaningful data from teachers and administrators to capture what is and is not working with districts' existing recruitment and retention systems; analyze that data to identify trends and reflect on the practices; and strategies that produced the data.
"Data help us see where the gaps and opportunities are for improving our system," says Jill Nyhus, former vice president of educator quality at the Insight Educator Group. Districts cannot be intentional in their recruitment and retention practices without data, she adds.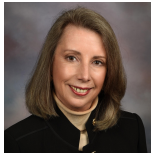 Marion County Schools in South Carolina is a member of this networked improvement community. Deborah Wimberly, who works in the district's special projects and public relations department, describes teacher recruitment and retention as a team effort, not the sole responsibility of human resources. District departments must work closely with principals to ensure the right school culture is in place to support teachers. Further, teachers need opportunities to provide feedback about their onboarding experiences. Armed with principal and teacher feedback, districts can become more intentional in how they identify the right candidates for their schools.
Recruitment is a year-round process in Marion County Schools. As Wimberly explains, "We start by identifying our vacancies and decide on our ideal candidates. We intentionally develop our message to recruit our profiled candidates." Once teachers are interviewed and placed, the district checks in with principals and surveys new hires to ensure the data from both sides inform their ongoing decision-making and hiring practices.

Increase Retention
In Indiana's Metropolitan School District of Decatur Township, a networked improvement community member, principals call new teacher hires within 24 hours of accepting their offers and use brief, three-to-five question reflection surveys monthly to learn more about their first-year teaching experiences. Getting this teacher feedback to principals quickly allows principals to make changes in their buildings that show that teachers' voices are valued and heard.
Chris Gearlds, human resources director with the district, says effective recruitment and retention systems require input from multiple stakeholders — district leaders, principals, instructional leaders, coaches and mentor teachers — to implement processes that influence whether teachers stay in the classroom.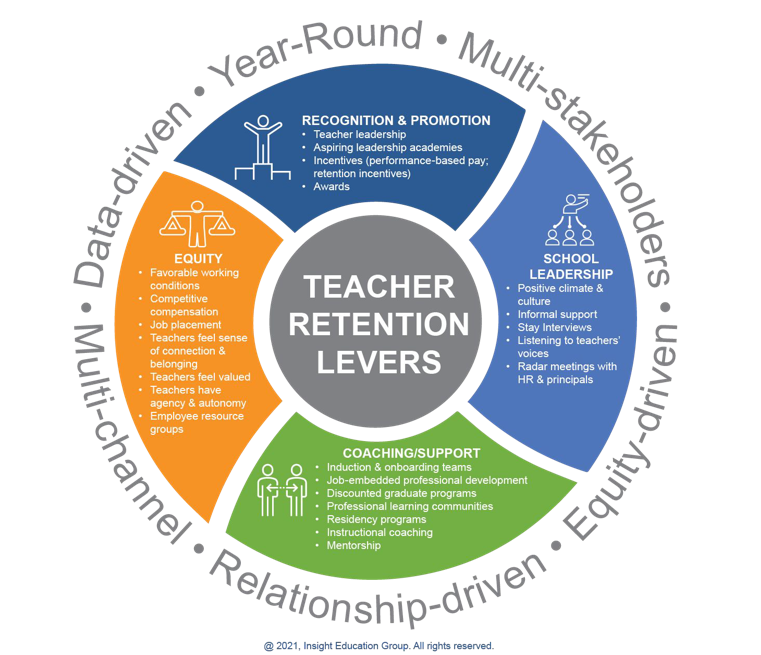 These processes include professional development, coaching, career ladders and a strong benefits package to promote teacher growth and satisfaction. According to Gearlds, district administrators should create positive relationships and listen to teachers. What they learn from teachers can help district administrators gain the perspective they need to help create a positive culture and climate in schools districtwide.
Quarterly principal check-ins also help the district ensure two-way communications between principal and teachers. These check-ins help principals reflect on the school and classroom instructional practices they have instituted and get teacher feedback.
Building Relationships
Katie Strouss of Colonial School District in Delaware, another member of the networked improvement community, uses relationship-building strategies to increase teacher retention in her district. "Our recruitment plan is strategic and intentional from the first moment of contact to the first day of employment, all the way through their first year teaching," says Strouss, lead teacher for recruitment and mentoring. Relationship-building begins when Strouss meets candidates at career fairs or interviews, for example. An entrance survey then helps gauge new hires' preferences and opinions, and they receive a welcome box from the district containing small gifts.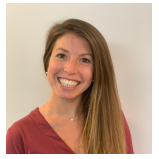 Strouss launched Colonial Recruitment Mixers, an initiative in which new and veteran teachers and district and school leaders network and form professional and personal relationships in a relaxing environment. Although COVID-19 partially interrupted these mixers, moving them from in-person to online during the pandemic helped decrease the physical distance between faculty and reduce the new pandemic-related stressors in their lives, says Strouss.
Each Colonial school has an onboarding team comprised of mentors and coaches who connect with new hires, form early relationships and establish support systems that nurture new hires through their first year in the district. Principals conduct annual "stay interviews" with teachers to assess their plans for the following school year.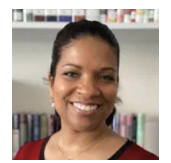 "A stay interview is an excellent opportunity to listen, and that means really listening to teachers, so they feel seen and heard. It is also an excellent opportunity for principals to directly tell specific teachers they are valued and needed in the district," explains Jennifer Alexander, director of talent development for the district. These one-on-one conversations have helped schools retain their very best teachers.
Ensuring Diversity
Another focus of Colonial School District's recruitment and retention efforts has been a renewed and concentrated effort on diversifying its faculty. Like many school districts, Colonial's faculty does not mirror its student demographics. Over the last two years, Colonial has been able to increase diversity by hiring more teachers of color. However, the district continues to lose far too many of these teachers each year and is continuously reexamining what it can do to meet its diversity goals.
"Our focus is on hiring and retaining educators of color and to create spaces where educators of color feel valued, heard and have a sense of belonging," Strouss says.
Colonial School District's commitment to intentionality with its recruitment and retention efforts led to the development of an equity workgroup to review the district's strategic plan, equity initiatives and professional development topics. The district has conducted focus groups with current teachers of color to fully understand their realities and experiences. The district has also partnered with Delaware State University, a local historically Black university, to develop a year-long residency program to encourage more new teachers of color to consider employment with the district.
Contacts: Deborah Wimberly, Carolinadwimberly@marion.k12.sc.us, @ddwimberly; Chris Gearlds, cGearlds@decaturproud.org, @ChrisGearlds, @MSDDecaturHR; Katie Strouss, Kathryn.Strouss@colonial.k12.de.us, @TeachCSD