Conducting Return on Investment Analyses for Secondary and Postsecondary CTE: A Framework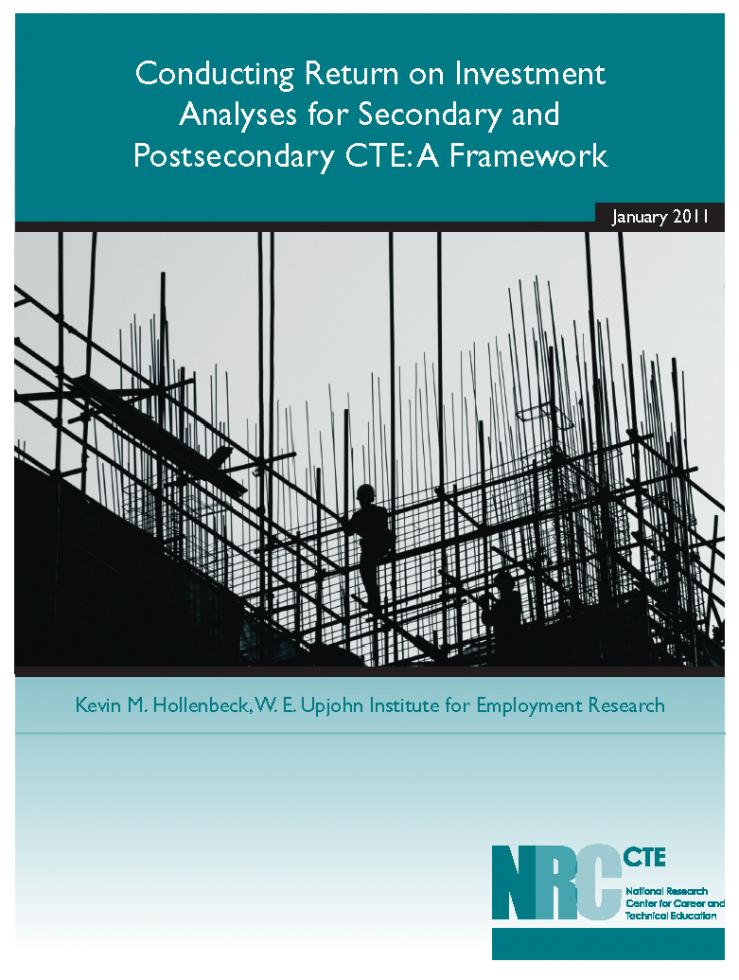 In recent work, Kevin Hollenbeck has estimated the rate of return for several workforce development programs in the State of Washington, including secondary and postsecondary career and technical education (CTE; Hollenbeck, 2008). The returns are based on estimates of the net impact of CTE on individuals' labor market experiences and government income supports after encountering programs. In particular, these net impacts were estimated using a non-experimental approach that relies on administrative data sources. The purpose of this paper is to discuss the estimation approach and to present estimates for postsecondary and secondary CTE from a recent study. The next section of the paper discusses net impact estimation, which is the basis for the rates of return estimates.
Hollenbeck, K. M. (2011, January). Conducting return on investment analyses for secondary and postsecondary CTE: A framework. Louisville, KY: National Research Center for Career and Technical Education, University of Louisville.