Improving Secondary Career and Technical Education through Professional Development: Alternative Certification and Use of Technical Assessment Data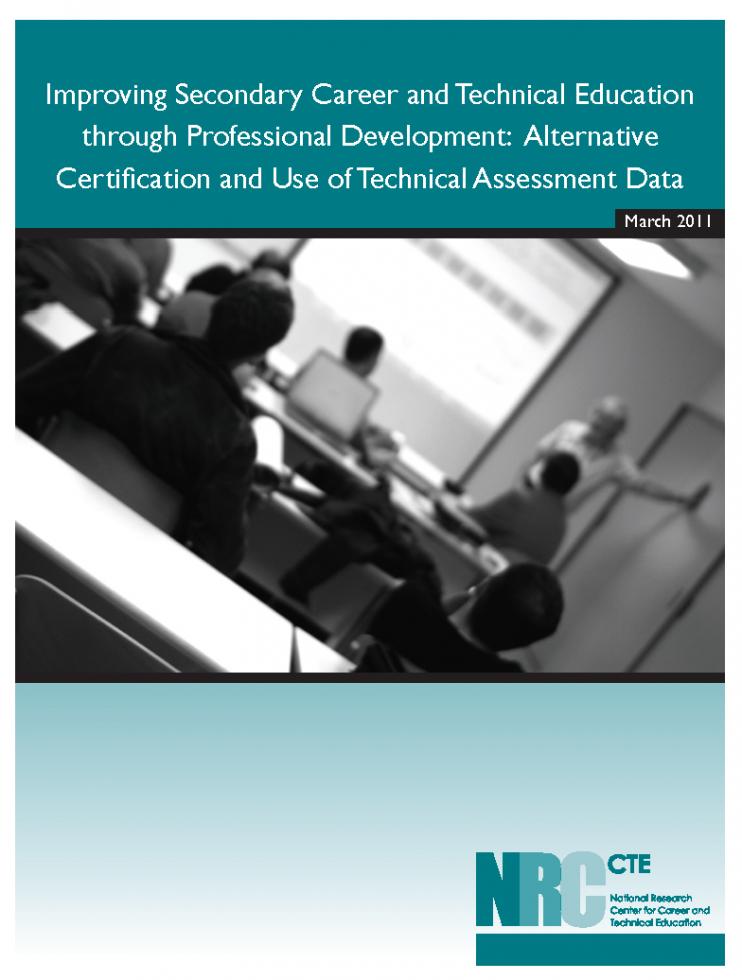 Secondary career-technical education (CTE) is a field in transition. It is moving from a primary focus on preparing students for entry-level employment to preparing them for continuing education and training as well as employment. The rapid pace of change in technology and the global economy has created a demand for workers who are able to learn and adapt, and CTE must prepare its students to meet these demands. Greater emphasis is being placed on assessment to improve accountability and to verify students have acquired the skills to undertake these challenges. These higher expectations come at a time when more students are taking CTE courses and fewer CTE teachers are being graduated from teacher education programs. The field has responded by recruiting more teachers from business and industry, but those who enter teaching in this way typically have had little training in pedagogy. Neither these teachers nor many of their colleagues who have entered through a traditional teacher education program are prepared to use technical skills assessment data to help students gain higher levels of competence.
The National Research Center for Career and Technical Education (NRCCTE) has responded to these developments by funding two projects that are developing professional development models for improving the skills of secondary CTE teachers. The Southern Regional Education Board (SREB) is developing and testing an induction model for alternatively certified teachers, those who have not completed a traditional teacher education program. NOCTI (formerly the National Occupational Competency Testing Institute) is applying its expertise to a professional development model designed to improve the ability of secondary-level CTE teachers and administrators to interpret data from technical skill assessments to improve instruction.
National Research Center for Career and Technical Education. (2011, March). Improving secondary career and technical education through professional development: Alternative certification and use of technical assessment data. Louisville, KY: National Research Center for Career and Technical Education, University of Louisville.