School District Consolidation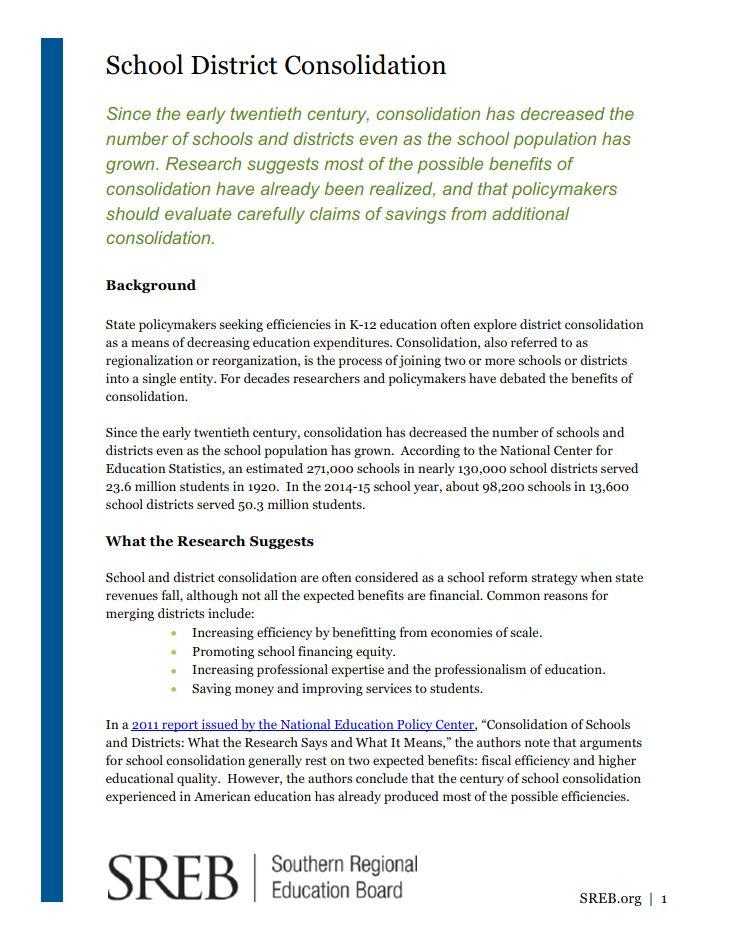 Consolidation, also referred to as regionalization or reorganization, is the process of joining two or more schools or districts into a single entity. State policymakers seeking efficiencies in K-12 education often explore district consolidation as a means of decreasing education expenditures. For decades researchers and policymakers have debated the benefits of consolidation.
This publication includes information on research into the effects of school district consolidation, and explores the policy choices that several states have made relative to this issue.