Dissertation Defense Stories: Defending in a Virtual Environment
SREB-State Doctoral Scholars Program Webinar Series
In this webinar, SREB-State Doctoral Scholars Program alumna Drs. Whitney McCoy and Janeen Perry-Campbell led the panel discussion on defending the dissertation in a virtual environment. Panelists shared their experiences defending online, offered key preparation tips surrounding the rules in a virtual environment and answered attendee questions.
Panelists: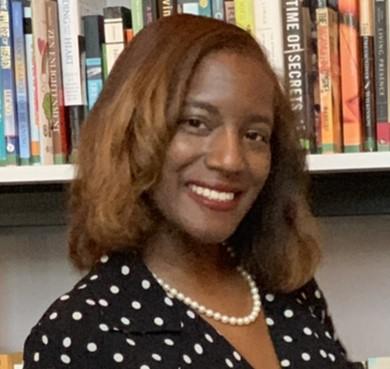 Whitney N. McCoy, Ph.D. (she/her/hers) is a Postdoctoral Research Associate in STEM Education on the Making Engineering Real (ME-REAL) National Science Foundation Grant and the Advancing Rural Computer Science Education Innovation and Research Grant in the School of Education and Human Development at the University of Virginia. Dr. McCoy earned her Ph.D. in Teacher Education and Learning Sciences with a concentration in Educational Psychology from North Carolina State University. She holds a Master of Arts in Teaching from the University of North Carolina at Charlotte and received her Bachelor of Science in Biology from Winston-Salem State University.
Dr. McCoy's research explores identity development for Black girls in educational settings. Her research interests include critical race theory, racial identity development, self-efficacy, and STEM education. Her dissertation, Black Girls Accepting the Grand Challenge: A Qualitative Exploration of a Summer Engineering Program's Influence on Black Girls' Racial Identity, Engineering Identity, and STEM Self-Efficacy, was awarded Outstanding Dissertation of the Year in the Department of Teacher Education and Learning Sciences at North Carolina State University. Prior to her postdoctoral role, as a fully funded doctoral student, she was a Southern Regional Education Board Doctoral Scholar and a recipient of the prestigious National Science Foundation Graduate Research Fellowship. In early 2022 Dr. McCoy will begin an appointment as a Research Scientist for the Center for Child and Family Policy at Sanford School of Public Policy at Duke University in Durham, NC.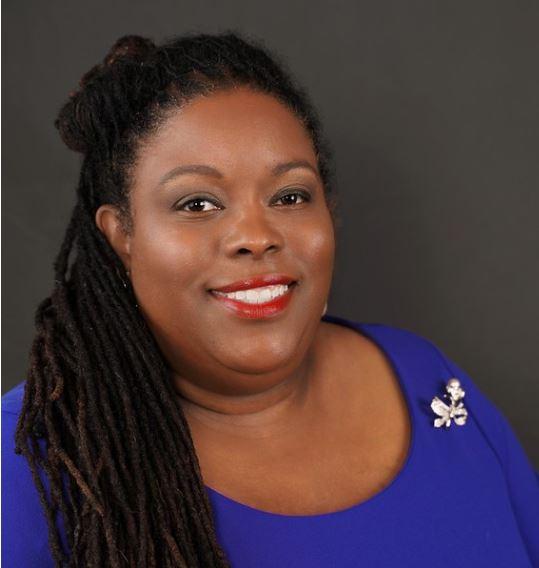 Janeen Perry-Campbell, Ph.D., (she/her/ella) is the director of Diversity, Equity, and Inclusion for Portsmouth Public Schools, Portsmouth, VA. She earned a Bachelor of Science in Biology from Old Dominion University and a Master of Education in Special Education from Virginia State University. She earned her Ph.D in Curriculum and Instruction with emphasis in Urban Educational Leadership from Old Dominion University.
Dr. Perry-Campbell is a distinguished educator with over 15 years of experience in education. She started her career in science education specializing in the areas of Physics, Biology, AP Biology, Chemistry, and Engineering. Her teaching experiences provided her opportunities to teach secondary public education for Richmond, Norfolk, Portsmouth, Old Dominion University as a Master STEM Teacher, and as an adjunct professor in the Educational Leadership program at James Madison University. She served as middle school assistant principal and principal in Portsmouth Public Schools.
Dr. Perry-Campbell won Old Dominion University's 2020 Three Minute Thesis (3MT) competition, an international competition that showcases doctoral students who share their dissertation research in an entertaining yet informative way in three minutes or less. She competed at the Regional Graduate School competition at the University of Alabama at Birmingham where she won the People's Choice Award for her heat. Her dissertation entitled, Black Girls in 3D: Disruptive, Disrespectful, and Defiant- Case Studies of Successful Middle School Teachers who use Culturally Responsive and Sustaining Classroom Management, has served as a springboard for keynote speaking, presentations, workshops, and professional development on current issues that delve into the intersectionality of race and gender, diversity, equity, and inclusion. Her current research on disproportionate disciplinary outcomes for Black girls won her the distinguished Outstanding Doctoral Student for Darden College of Education at Old Dominion University. She is writing a book chapter for a publication centered around scholars who study Black girls.
Recorded on January 13, 2022