Academic Common Market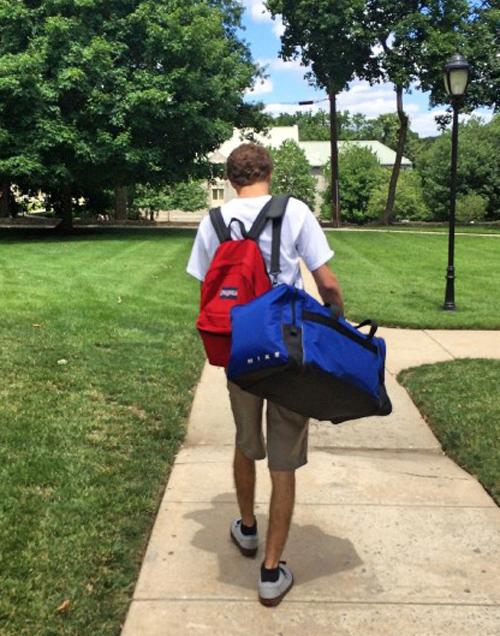 Study in a specialized field at an out-of-state college and pay in-state tuition rates.
Looking for a college degree not offered by a public institution in your home state? The Academic Common Market may be able to help. Many students qualify for in-state tuition to study at out-of-state institutions.
Not all colleges participate, not all programs are offered, and not every offered programs is available to students in all states.
Tennessee students will no longer have access to the master of science in prosthetics and orthotics degrees at Alabama State University or University of Texas Southwestern Medical Center after May 31, 2024.
For more information, please contact your state ACM coordinator.
Is the Academic Common Market for you?
1. Do you live in one of the 15 participating SREB states?
2. Is the out-of-state degree eligible for residents of your home state? Search from more than 2,200 undergraduate and graduate degree programs in 15 states.
3. Have you been admitted to the college that offers the program? Apply through the institution's regular application process. Once you are admitted to the college and you have your acceptance letter that clearly states regular admission to the specific program, you are ready to apply to the Academic Common Market.
4. Have you applied to the ACM through your home state? Contact your state's ACM coordinator. Complete the ACM application process to be certified as a resident of your home state. This process varies from state to state, but generally involves several signatures. SREB does not manage or track ACM applications.
Read the ACM brochure for more details.
Note on COVID-19
SREB staff is aware of temporary institutional closures and moving face-to-face courses into an online format. A student's Academic Common Market status will not be affected by courses being moved online or by temporary closures due to coronavirus/COVID-19. Students should check with both their institutional and state ACM coordinators for any updates to policies or practices related to the pandemic.
Our search tool allows you to search for degree programs that are approved for the Academic Common Market for residents in your state.
What is the Academic Common Market?
The Academic Common Market is a tuition-savings program for college students in 15 SREB states who want to pursue degrees that are not offered by public institutions in their home state.
More than 100 colleges and universities from 15 SREB states participate in the Academic Common Market.
To apply for Academic Common Market, check your application status, inquire about deadlines or other questions, visit your state's ACM website or contact your state ACM coordinator.