Impact of teacher shortages in most states far-reaching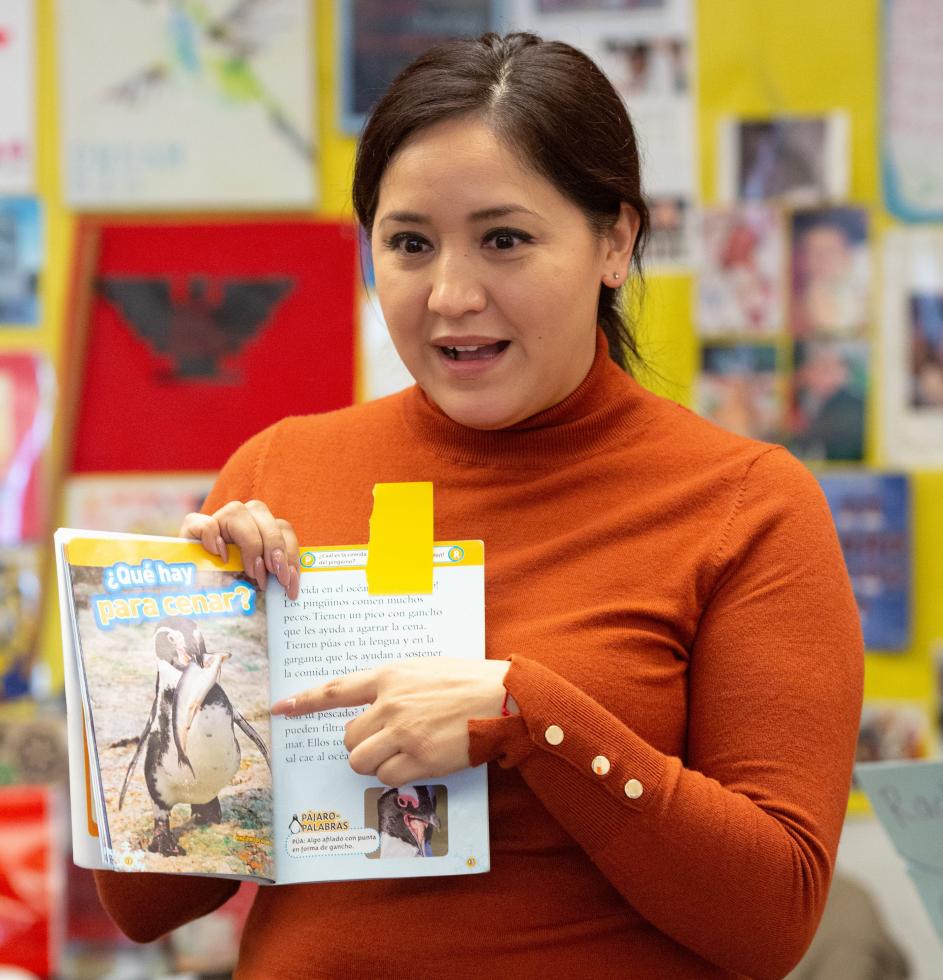 When students don't have good teachers, it can affect their cognitive growth — and over time can result in measurable economic loss.
Teacher shortages, therefore, are the type of crisis that "can put an entire society at risk," said Nicole Smith, the chief economist and research professor at the Georgetown University Center on Education and the Workforce.
It was a sobering comment during SREB's June 11 online discussion with a panel of education leaders on teacher shortages and what can be done about them.
Dissatisfied with unsuccessful, more short-term actions, Education Human Capital Roundtables in several SREB states are developing comprehensive policy solutions to end teacher shortages in the quantity, quality, diversity and equitable distribution of teaching talent, said Megan Boren, SREB's resident policy expert on these topics.
Too many schools cannot find qualified candidates in certain subjects, grades and geographic areas, panelists said during the SREB event. In Alabama, nearly all school districts use emergency credentials to hire some teachers and about 30% of teachers are out of field, said Nick Moore, policy advisor to Governor Kay Ivey and the coordinator of the governor's Office of Education and Workforce Transformation.
Every year for at least a decade, Alabama has reported teacher shortages in areas such as special education, math, science and foreign languages, Moore said.
The situation presents "an unacceptable economic prospect" in Alabama and across the South and nation, he said.
MORE SHORTAGES, POSSIBLE SOLUTIONS
Similar shortages plague Mississippi as well as severe declines in the teacher candidate pipeline in the previous decade, said Ben Burnett, executive vice president and the dean of education at William Carey University in Hattiesburg, which prepares many teachers and principals on the Gulf Coast.
"The salary in Mississippi is one of the biggest barriers" to recruiting more teachers, said Burnett, especially compared with the debt that college graduates often carry into their careers. The state's lawmakers did recently approve a $1,000 raise, he said, but that's hardly enough to offset the debt burden.
Teachers in the state now must work 30 years to be eligible for state retirement benefits rather than the previous tenure of 25 years, Burnett said. And unnecessary and misaligned barriers into the profession also affect shortages of Black and Hispanic teachers, meaning entire pools of talent go untapped.
Brenda Berg, the CEO of the nonpartisan education group BEST NC, said that while teacher shortages nationwide may not be as severe as in some professions, the shortage of top-notch candidates is real in North Carolina. In some school districts in her state, only half of teachers are fully licensed, she said.
New licenses and leadership roles for teachers proposed by the North Carolina Education Human Capital Roundtable could lead to highly effective lead teachers earning $70,000 a year, Berg said.
Tabari Wallace, the special advisor to the state superintendent for principal engagement at the North Carolina Department of Public Instruction, added that teachers need better support and great environments in which to work. Advanced Placement students should be encouraged to enter teaching, he said.
Glen East, the superintendent of the Gulfport, MS, public schools, said it can take two or three years for a student to recover from having a not-so-great teacher.
School districts on Mississippi's Gulf Coast often compete for the same pool of teachers in special education and advanced math and science, East said, and some schools in the state struggle even to find good elementary-grades teachers who can teach reading well.
Many current and future teachers need more individualized professional learning and support than ever to help students who might be behind in specific skills or subjects after the pandemic, East added.
"Good teachers drive the economy," he said.