Addressing Teacher Shortages
To Sustain Education, the Workforce and Economy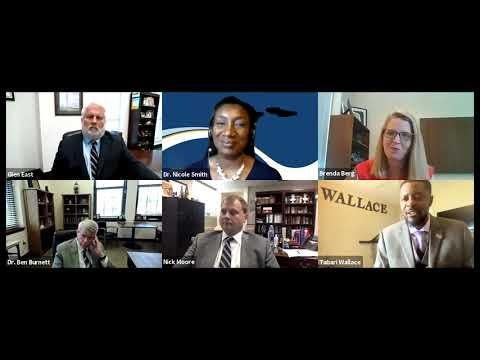 This panel explored how P-12 teachers are essential to not only student learning but also postsecondary education and the workforce – and how teacher shortages can threaten state economies in the long run. It's often said that the teaching profession is foundational to all other careers.  Learn what we know about teacher shortages and their causes, then see how two states are addressing the crisis with comprehensive redesigns for recruiting, licensing, supporting, retaining and compensating teachers.
Speakers
Nicole Smith, Chief Economist and Research Professor, Georgetown University Center on Education and the Workforce
Nick Moore, Policy Advisor and Coordinator, Alabama Governor's Office of Education and Workforce Transformation
Tabari Wallace, Special Advisor to the State Superintendent, Principal Engagement, North Carolina Department of Public Instruction
Brenda Berg, CEO, BEST NC
Glen East, Superintendent, Gulfport Public Schools in Mississippi
Ben Burnett, Executive Vice President and Dean, School of Education, William Carey University
SREB explored critical issues facing education as states recover from the effects of the pandemic on schools, colleges and the workforce.
Recorded on June 11, 2021