Policy Paves the Way
Delaware's Data Privacy Task Force Gets to Work
Delaware is developing educators through the strategic use of pre-service training. Here's how the state became poised for action: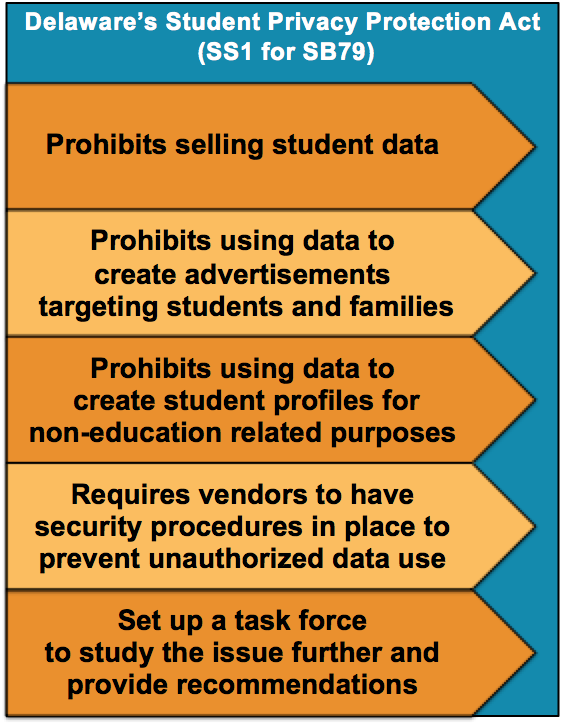 To address growing concerns about data privacy, Delaware passed the Student Privacy Protection Act (SS1 for SB79) in August 2015. This legislation focuses on regulating third-party service providers directly, rather than focusing on regulating school districts.
The rise of accountability, the need for quality data and the advancement of educational technology are all inextricably linked. Delaware's Student Privacy Protection Act passed largely in response to growing concerns about the ways in which third parties store and use student data, such as demographics, attendance and test scores.
The task force recommends incorporating data privacy training into pre-service educator prep programs. Through collaboration with the P-20 Council, higher education institutions and the Delaware Department of Education will work on developing an action plan that will be implemented beginning in the 2017-18 school year.
A key next step will be figuring out how to engage educator prep programs in developing what this training will actually look like.