Promoting Student Collaboration in the Age of COVID-19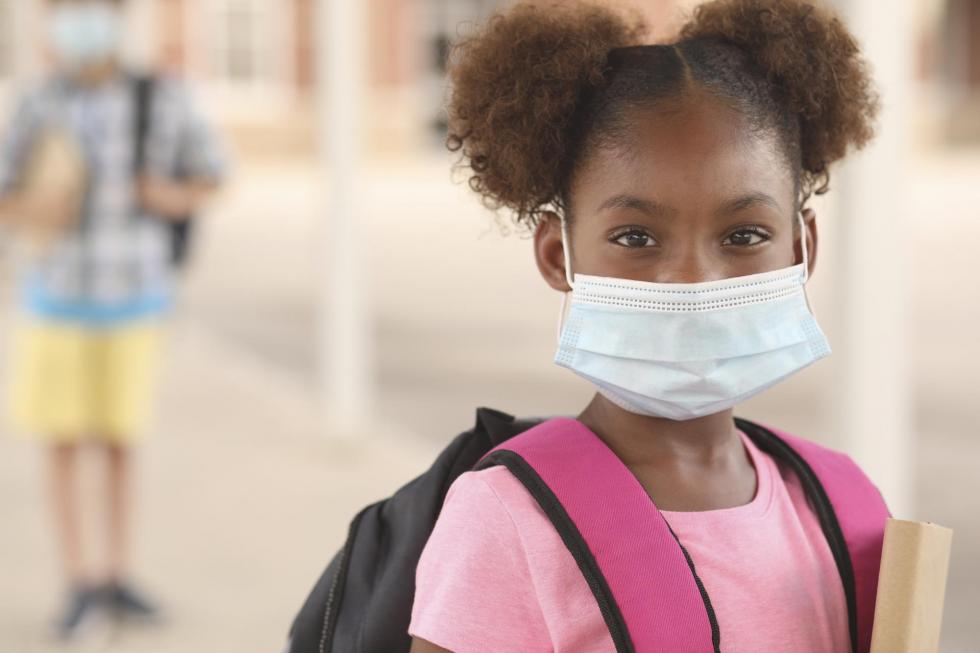 As schools and districts prepare for the new year, student and staff safety is top of mind. Many are buying extra cleaning supplies and developing protocols for social distancing, wearing masks and proper hygiene.
At SREB, we hear daily from teachers and leaders in search of strategies for delivering quality instruction while meeting safety guidelines. They ask:
"How do we reconnect with "lost" students who lacked access to online learning this spring?"
"Will social distancing require teachers to lecture to students sitting in rows?"
"How do we engage students in hands-on, minds-on learning with their peers — online or off?"
The idea of returning to "sage on the stage" instruction worries many educators. We at SREB work with many teachers who have shifted their instruction to include rich, meaningful assignments that engage students in collaboration that advances each other's thinking.
That commitment won't change with COVID-19, though the pandemic does present challenges. With creativity, flexibility and intentional planning, you can promote collaborative learning, whether you are teaching in person or online, armed with edtech or just paper and pencil.
Social interactions and opportunities to collaborate with peers impact students' social and emotional well-being as well as their learning.
Collaborate with Tech Outside the Classroom
With access to 1:1 devices and the internet, opportunities for collaboration abound. Here are four to consider. Just remember to give yourself, your students and their parents time to acclimate. Pick a small number of new tech tools and stick with them for a few weeks before trying something new. Schools can help by planning back-to-school activities and providing resources that help students and parents get comfortable with new technology. Consider creating quick instructional videos that introduce students and parents to new tech tools.
Collaborate with Tech Inside the Classroom
Tools that promote collaboration online work in the classroom, too. Allow students to videoconference with peers across the room or down the hall. Make sure students have quality headphones with a mic. Monitor conversations through the platform or by circling the room.
Online tools also help students in the classroom engage with peers who are learning remotely, decreasing social isolation for those at home and increasing access to quality learning for all.
Teachers need ongoing encouragement, time to collaborate with their peers and professional development opportunities
Collaborate Without Tech
Many students, especially those in rural areas, may begin the year at school without much tech. Though this adds to the challenge, teachers still have options to expand collaborative learning if in-person opportunities exist.
Use large, open spaces on campus like the cafeteria, gym, playground or bus loop to allow students to share their learning while socially distancing. Let's use the bus loop as an example. Before the lesson, mark large Xs at a suitable distance on the pavement with chalk. During the lesson, assign students to groups and pose a prompt for them to discuss. Ask students to go outside with paper, pencils and clipboards. Assign each group to an X and have students stand with their arms out, finger-to-finger but not touching, to measure six feet. Provide enough time for them to talk and take notes. This strategy allows for social distancing, movement and collaboration. In the cafeteria, students can use sticky chart paper to record group ideas. Mark Xs with painter's tape instead of chalk.

Extra adults can help monitor students' behavior while they interact in large spaces. Ask for help from instructional coaches, other teachers, special education co-teachers, paraprofessionals, media specialists, administrators or parents, if volunteers are allowed.
In the classroom, collaboration depends on how many students you have, your ability to spread out and district safety protocols. Small classes of less than 15 students and large spaces are ideal, but students can work together safely in larger classes and smaller rooms if they follow guidelines for wearing cloth face coverings and staying six feet apart.
Benefits for Students and Teachers
All of us are growing more aware of the mental health effects of the pandemic. Many students and teachers have struggled with the isolation of distance learning. We know that the social interactions schools offer are just as important as academics, and opportunities to collaborate positively impact students' social and emotional well-being as well as their learning.
For teachers, fall will bring stresses we couldn't fathom a year ago. No teacher should have to shoulder their students' learning alone. Teachers need ongoing encouragement, time to collaborate with their peers and the professional development and just-in-time training they need to learn new tools and adapt their instruction for each learner and setting. If you're the only fifth-grade math teacher in your school, reach out to other teachers in your district or state. SREB can also help you connect with peers, as we did in a recent national workshop.
Contact us for help or consult our Playbook in Progress, the work of SREB's K-12 Education Recovery Task Force. In it you'll find ideas for accelerating learning, designing online, blended or hybrid instruction, delivering tiered interventions, supporting special needs students, adapting your curriculum to scaffold learning and ensuring students have access to technology.
* SREB does not endorse specific brands or technology vendors.

Thanks to Shelly Flygare, SREB School Improvement Leadership Coach, Pamela DeLapp, a teacher in Marion County, Georgia, and Kirsten Sundell, SREB Division Director, Product Development and Communications, for thought-partnering on this blog.