DSP - Donate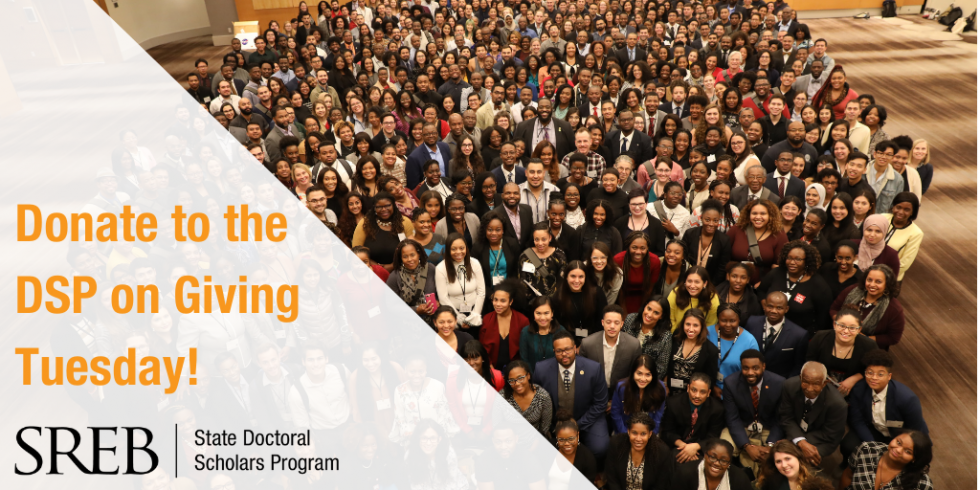 In honor of the program's dedication to being "more than a check and a handshake" to underrepresented minority Ph.D. scholars and over 1,000 graduates, we invite all program alumni and constituents to donate to the SREB-State Doctoral Scholars Program. All funds raised will go to support the program's professional development and scholar support funds.
Every penny goes to support scholars and graduates like yourself, and all donations are tax-deductible.
We encourage you to give today!
We offer a sincere Thank You
to all who have donated to this campaign.
Contribute by credit card here