2nd Annual SREB Gathering Focuses on College Success
Student Success Summit, Sept. 13-15, in Atlanta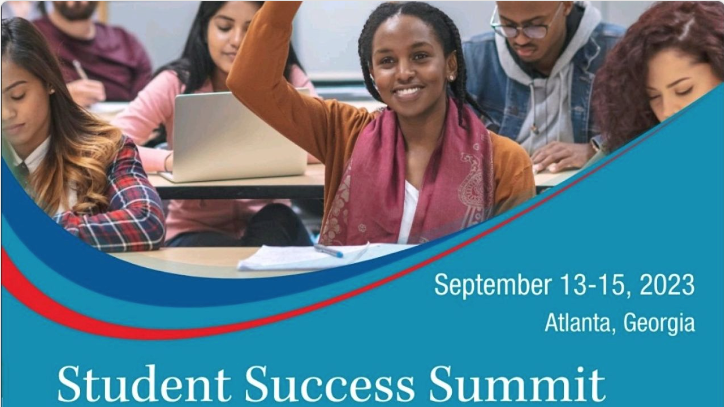 Higher education administrators, policymakers and scholars are set to convene in Atlanta for the second annual Student Success Summit hosted by the Southern Regional Education Board.
The gathering includes events open to media from 8:30 a.m. to 12:30 p.m. Wednesday, Sept. 13, and 8:45 a.m. to 11:30 a.m., Thursday, Sept. 14, at the Hilton Atlanta, 255 Courtland St.
"Now, more than ever, student success must be at the center of the work in postsecondary," said Stephen Pruitt, SREB's president. "Our last few years of study have shown our students want to achieve in school and succeed in the workforce, but the type of support we provide them must look different just as the workforce of the fourth industrial revolution looks different."
Michael DeJesus III, SREB's director of postsecondary student success and access, added that media attending the summit can expect to gain expert perspectives from speakers, panelists and attendees alike, making it a comprehensive and insightful exploration of higher education challenges and solutions.
"This unique event provides an invaluable opportunity for these professionals to collaborate and bridge the gap between policy and practice, working together to develop innovative solutions for college success," DeJesus said.
This year's keynote speakers are Laura W. Perna, a University of Pennsylvania expert on college access and affordability, and Phyllis A. H. Breland, president of the Tri-State Consortium of Opportunity Programs which serves New Jersey, New York and Pennsylvania.
In addition to Perna and Breland, more than a dozen scholars, career coaches and other student success experts will speak at the event. For profiles of all speakers, please see SREB's list of Student Success Summit Speakers. An at-a-glance view of the conference agenda is available on the SREB Student Success Summit page.
Pruitt is available for media interviews before the event. DeJesus, the keynote speakers and SREB topic experts are available to speak to media before, during and after the conference. In addition, the media will have plenty of opportunities for interviews, video, and photos of speakers, participants and SREB staff.
Contact: Janita Poe, News Manager, at Janita.Poe@sreb.org or 404-879-5516, ext. 216
The Southern Regional Education Board works with states, districts and schools to improve education at every level, from early childhood through doctoral education and the workforce. An interstate compact and a nonprofit, nonpartisan organization based in Atlanta, SREB was created in 1948 by Southern governors and legislatures to advance education and improve the social and economic life of the region.