Cornell Faculty Member Wins National Mentor of the Year Award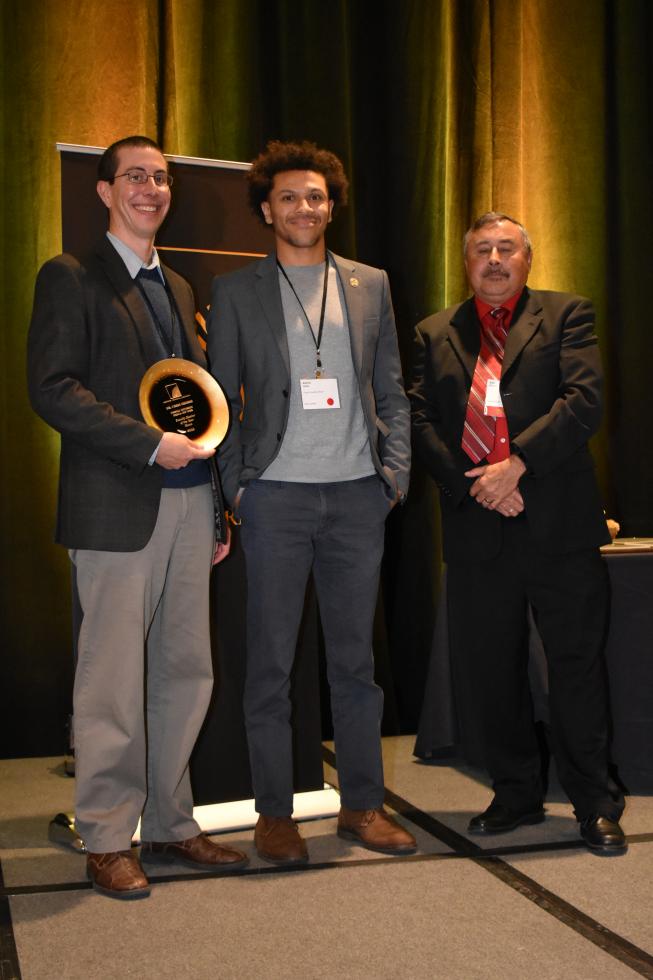 Chris Fromme, an associate professor at Cornell University in Ithica, N.Y., was awarded one of two national Faculty Mentor of the Year awards at the 25th annual Institute on Teaching and Mentoring in October in Arlington, Virginia. The Institute is the nation's largest annual gathering of underrepresented minority Ph.D. students and college faculty.
Cornell doctoral student Aaron Joiner nominated Dr. Fromme for the award. In his nomination letter, Joiner wrote that Dr. Fromme is an excellent mentor who always makes him want to work harder. Joiner is supported in his doctoral studies by the Alfred P. Sloan Foundation's Minority Ph.D. Program.
In accepting the award, Dr. Fromme told the conference audience of nearly 1,200 that doctoral scholars all go through self-doubt at times and that he hopes to "someday live up to this award." He has been previously honored at Cornell for his work to support students and increase diversity among scientists.
Dr. Fromme joined the Cornell faculty in 2008 in the Weill Institute for Cell and Molecular Biology and the Department of Molecular Biology and Genetics. After finishing his undergraduate degree at Cornell, he completed his Ph.D. at Harvard University and postdoctoral work at the University of California, Berkeley.
The Institute on Teaching and Mentoring offers training and support for underrepresented minority Ph.D. students to finish their doctorates and become campus faculty, addressing the nation's continuing shortage of faculty of color. The Institute is a collaborative effort of programs across the country that support minority Ph.D. students, led by the Atlanta-based nonprofit Southern Regional Education Board's Doctoral Scholars Program.
The Institute on Teaching and Mentoring is the largest gathering of minority doctoral scholars in the country. Now in its 25th year, the Institute gives the issue of faculty diversity a national focus and provides minority scholars with the strategies necessary to survive the rigors of graduate school, earn the doctoral degree and succeed as members of the professorate.
Contact: Beth Day, (404) 879-5544 beth.day@sreb.org
Or Ansley Abraham, (404) 879-5573 ansley.abraham@sreb.org